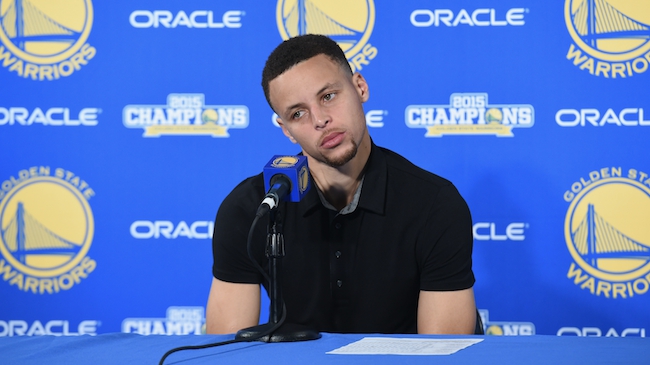 After sitting out Game 2 against the Rockets, Steph Curry has been listed as a questionable for tonight's game in Houston. But according to reports, it's now looking like he'll miss Game 3 as the Warriors are taking no chances with their reigning MVP's health.
Kerr and the rest of the organization are wise to remain overly-cautious and not bend to Curry's eagerness to return to action as soon as possible. Early on in his NBA career, the Warriors' sharp-shooter was hobbled by ankle problems that rendered his future in the league murky, to say the least. Curry's been mostly inoculated against those problems in recent years, but this current injury is an eerie reminder of more uncertain times.
He'll be re-evaluated tomorrow in order to get a better idea of what his availability will be as the series moves forward.
Golden State easily won Game 2 against the Rockets on Monday night and is looking to take a nearly-insurmountable 3-0 series lead once Game 3 gets under way Thursday on TNT at 9:30 p.m. ET. If they accomplish that goal, it would likely render Curry's ostensible return in Game 4 unnecessary, given the opportunity to close out Houston and buy their superstar a little extra recovery time before the second round.