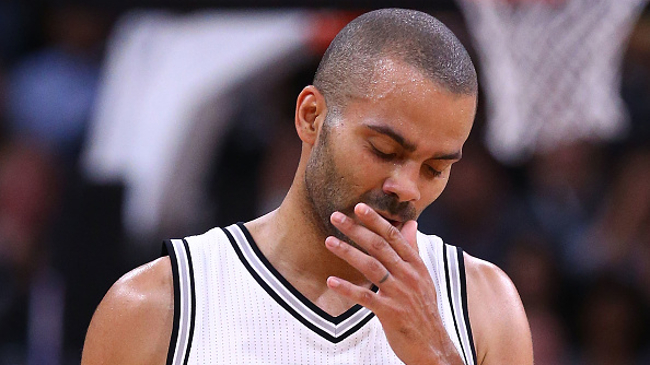 Life as we know it in San Antonio has been absolutely turned upside down this past year. The Kawhi Leonard debacle unfortunately proved that even the most stable and low-key NBA franchise isn't 100 percent immune to the type of turmoil and upheaval caused by interpersonal relationships gone sour.
The Big 3 era is a thing of the past, as Tim Duncan has retired and both Manu Ginobili and Tony Parker are likewise nearing the end of their Hall of Fame careers. All three have been with the same franchise for their entire tenures in the league, a phenomenon that is virtually unheard of in the modern NBA.
But if the two sides can't come to an amenable agreement, it appears as if Parker, who is an unrestricted free agent this summer, might finish his career elsewhere. And according to reports, there's no shortage of teams interested in his services.
Here's what Adrian Wojnarowski and Bobby Marks had to say on the latest episode of The Woj Pod:
Parker's gonna be an interesting one because they're trying to figure out in San Antonio what they're doing. Can he sit around and wait for that? There is some money — Charlotte's got some interest in him, Denver might have a little interest. Now Denver, they're looking for a backup point guard so that might be a veteran — minimum guy, but Charlotte has an exception. They've got some money, and James Borrego, the new Charlotte coach, coached him with the Spurs. And there's others. There's not a team in the league who wouldn't love to have Tony as a backup.
Parker had already mostly settled into a reserve role this past season as the Spurs continue to groom Dejounte Murray as their point guard for the future, and Woj is absolutely right that most teams would jump at the opportunity to bring him off the bench as a savvy and reliable vet, especially if the price is right.
But at this rate, the rest of the league should probably try to strike while the iron is hot before the Warriors or Lakers beat everyone to the punch.
(Via The Woj Pod)