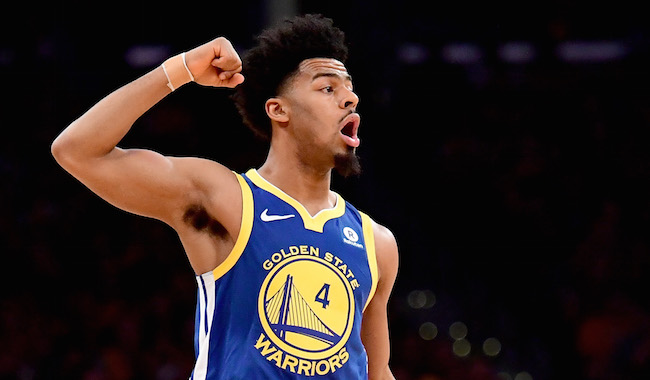 When the Golden State Warriors signed Quinn Cook to a two-way contract, no one would have expected the former Duke product to have become a key and needed piece for the postseason.
However, Steph Curry's injury issues that will likely cause him to miss the first round of the playoffs coupled with the Warriors general lack of depth at the point guard spot have suddenly made Cook a necessary part of the roster. The Warriors made the move late Saturday night to lock Cook up on a two-year contract to ensure his spot on their playoff roster.
To clear room for Cook, Golden State had to waive someone off of their 15-man roster and Omri Casspi ended up being the odd man out.

As Marc Stein reported, it came down to Golden State not being comfortable releasing one of their big men and Casspi being at a position of greater depth on the wing.
Cook has averaged 9.4 points and 2.7 assists this season in 31 appearances (16 starts) and has shot the ball extremely well, with a 44.8 three-point percentage. Heading into a first round matchup against an unknown opponent without Curry, the Warriors will have to rely on Cook to be able to replicate that quality of play in the playoffs, which is a big ask of a young player that's never been in that position.