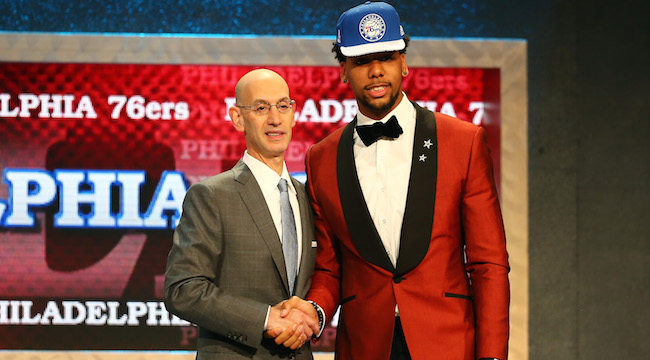 Getty Image
The NBA Draft will air Thursday on ESPN. You can watch the show live and hear who is being drafted when Adam Silver takes the stage to make the announcement. However, the information being relayed by Silver has been known behind the scenes and among league insiders for a little while by the time the pick is officially said on TV.
If you don't want to wait for all that pomp and circumstance, though, Yahoo Sports' competing draft show may be for you. They are going to tell you who is being drafted when they know it, and they don't care if they will be spoiling ESPN's show.
The Vertical will be putting on their first live streaming draft show. It will be hosted by Chris Mannix and feature the likes of Tom Crean, Adrian Wojnarowski, and Brian Scalabrine. While there are going to be a lot of aspects to this show, the speed with which they break news is definitely the main selling point.
"If you're watching our show, you're going to be ahead," Wojnarowski says. "Our goal is to be breaking trades first and deals, and giving people a sense of what players are going to be picked where and why…When you give people information that they can't get elsewhere, when you give it to them first, that has value, and I think we've always shown that."
It remains to be seen how well The Vertical's Draft coverage goes off, but, if your main desire for coverage is getting info as fast as possible, then Yahoo Sports wants to be your go to place for this year's NBA Draft.
(Via Awful Announcing)