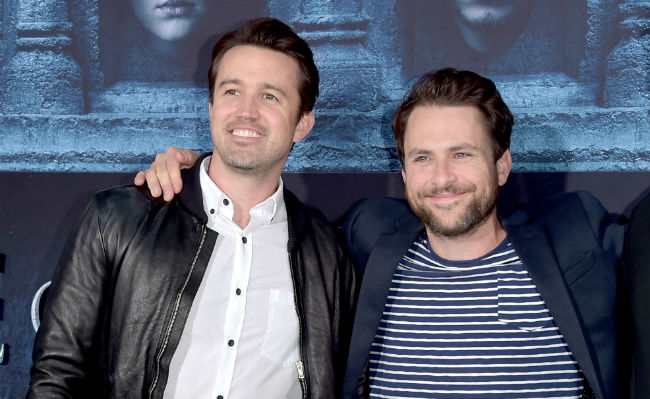 Two members of the It's Alway Sunny In Philadelphia gang are getting its own Apple comedy series. While 'The Gang Works For Apple' may sound like an upcoming episode from the newest season of the long-running FX show, it's really happening for Sunny creator Rob McElhenney and one of the show's stars, Charlie Day.
Day has had a successful acting career on the big screen alongside his run as the eccentric Charlie on the show, but he's getting into the other side of TV production with the Apple show. According to Variety, Apple ordered the show the duo pitched right to series, with McElhenney and Day serving as executive producers and starring in the comedy.
The show is said to center around video games, with Variety reporting that the show will be produced by a partnership between Lionsgate and 3 Arts Entertainment along with the video game publisher Ubisoft.

A description of the show sounds like McElhenney, who will also write for the show, will work for a video game development company along with his Sunny co-star Day.
The series is set in a video game development studio, with McElhenney also attached to star in addition to writing and executive producing alongside Day. The series marks the duo's first collaboration as writers since "It's Always Sunny in Philadelphia." McElhenney co-created "It's Always Sunny" with both he and Day starring and serving as executive producers on that show.
It's Always Sunny In Philadelphia will air its 13th season in September, but there's no indication if this Apple show will impact how long their most famous creation will stay on the air.
(via Variety)