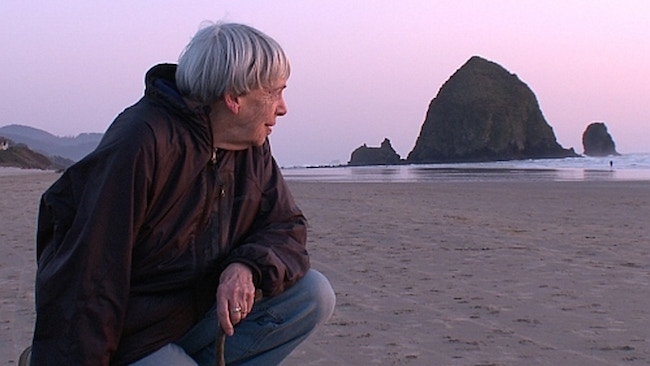 Acclaimed and adored American author Ursula K Le Guin has died at age 88.
The New York Times confirmed Le Guin's passing when speaking with her son Theo Downes-Le Guin. He did not disclose the exact cause of death but noted that she had been in poor health for a number of months.
Le Guin's legacy as a writer is rich with accolades (including Hugo and Nebula awards), impressive sales and an indelible influence on those that read her work. The Left Hand of Darkness author operated largely in the worlds of fantasy and science-fiction, but her art transcended genres. Le Guin's works dealt with difficult questions and would be translated into over 40 languages selling millions worldwide.
"I think hard times are coming, when we will be wanting the voices of writers who can see alternatives to how we live now, and can see through our fear-stricken society and its obsessive technologies, to other ways of being. And even imagine some real grounds for hope," said Le Guin when receiving her National Book Foundation Medal for Distinguished Contribution to American Letters in 2014. "We will need writers who can remember freedom: poets, visionaries—the realists of a larger reality. Right now, I think we need writers who know the difference between production of a market commodity and the practice of an art."
The literary world has been quick to express the feeling of loss in Le Guin's passing and celebrate the author's legacy. Neil Gaiman, Mary Robinette Kowal, Stephen King and a growing number more have provided tributes to the late writer.
(Via New York Times)