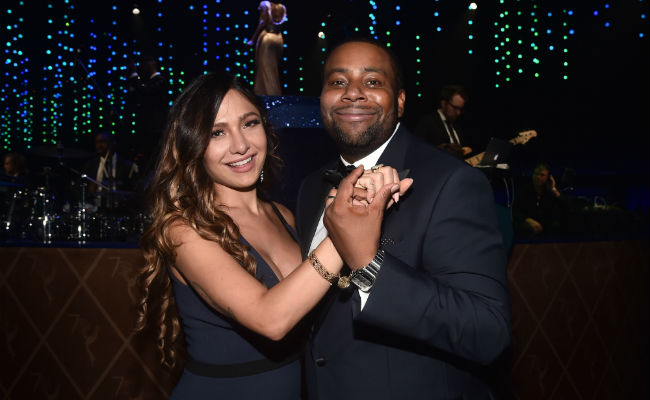 Kenan Thompson's historic run on Saturday Night Live could finally come to an end this fall. According to Deadline, the Emmy-winner and 15-year SNL veteran is set to star in Saving Larry, a single-camera sitcom produced by Lorne Michaels and airing on NBC. Here is the elevator pitch, via Deadline:
Saving Larry centers on a dad (Thompson) who, after his wife dies, has to be both mother and father to his kids. And he has to do it all with his father-in-law hovering over him.
As Full House and Fuller House both proved, there's no better setup for a sitcom than a dead spouse. And you don't need to be an overbearing in-law to know that this news will upset both Good Burger fans and Kel Mitchells everywhere.
Considering Thompson's track record, Saving Larry will likely plug along in the NBC lineup for a decade or so, leaving him no time to film Good Burger 2.
On the bright side, if Saving Larry does become a big hit and an NBC tentpole, Thompson can return to host Saturday Night Live and reprise his greatest role – Diondre Cole. If this means we get our first fresh What Up With That? since December 2012 then everyone involved in this sitcom should be treated like conquering heroes.
(Via Deadline)