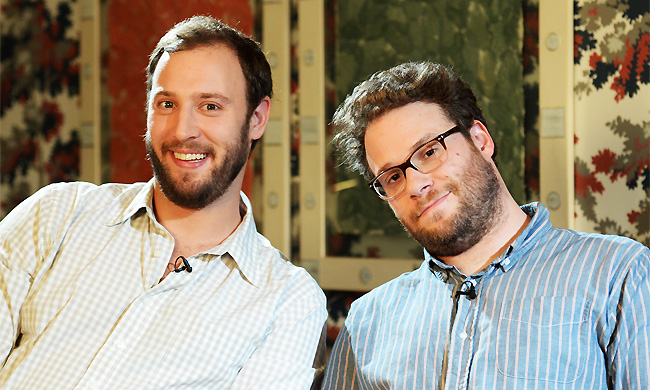 Seth Rogen and his longtime writing partner Evan Goldberg are in the midst of a hot run – Neighbors 2 and Sausage Party have made box office bank, and Preacher has proven the duo can pull off the serialized TV thing. Now the busy team is looking to continue their streak with Singularity, a new sci-fi comedy they're developing with It's Always Sunny In Philadelphia and Silicon Valley writer, Sonny Lee.
Singularity takes place in a future where artificial intelligence has far surpassed human smarts, causing us to become little more than pets to our robotic overlords. Not the most original idea in the world, but an overtly comedic twist on the "SkyNet takes over the planet" conceit could be fun. Singularity was conceived by Lee who specifically sought out Rogen and Goldberg to produce since the show is apparently going to be similar in tone to their post-apocalyptic comedy This is the End.
Singularity was the subject of a hard-fought bidding war, with at least six different networks involved, before landing at FX. Rogen and Goldberg could soon have a bit of a television empire on their hands – in addition to Preacher and Singularity, they also have Future Man, about a video gamer who has to save humanity, in the works for Hulu.
Expect Singularity to debut sometime in 2017.
(via The Hollywood Reporter & Deadline)