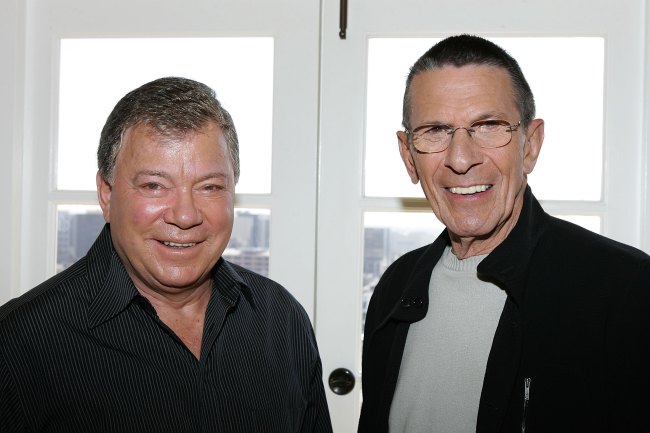 William Shatner went to Twitter earlier today to express sadness that he's unable to attend Leonard Nimoy's funeral. His friend and Star Trek co-star died from lung disease this past Friday:
"I am currently in FL, as I agreed to appear at the Red Cross Ball tonight. Leonard's funeral is tomorrow. I can't make it back in time."
After hearing the news of Nimoy's death, Shatner released a statement to The Hollywood Reporter:
"I loved him like a brother. We will all miss his humor, his talent and his capacity to love."
His tweets can be viewed below.