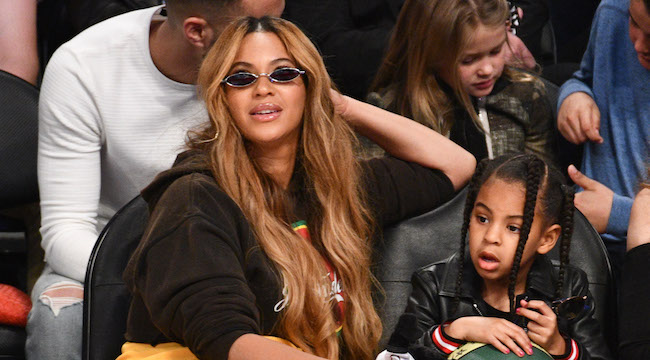 Those of you who went to Coachella in 2017 probably made their way to the main stage to enjoy a Lady Gaga performance that was surely breathtaking. However, that performance wasn't even supposed to happen: Beyonce was originally set to perform at the festival last year, but she ultimately decided to drop out, at the advice of her doctors, because she was pretty far along in a pregnancy with twins at the time.
The good news is that she's back on the bill this year, and it sounds like she plans on making up for lost time.
TMZ reports that Queen Bey has really ramped up her preparations for the performance, as she's spending 11-hour days in a Los Angeles studio with dancers, choreographers, technicians, and other crew members. Whatever she's cooking up, she really doesn't want anybody knowing about it yet, since she reportedly has seven security guards patrolling the inside and outside of the studio to make sure no sneak peeks of her performance get out.
She's also reportedly been planning this performance since 2017, which makes sense considering she was set to give it at Coachella last year. That means she's had a year to think about what she wants to do, and since Beyonce can really rock a stage, whatever she decides to do at Coachella this summer ought to be exciting.