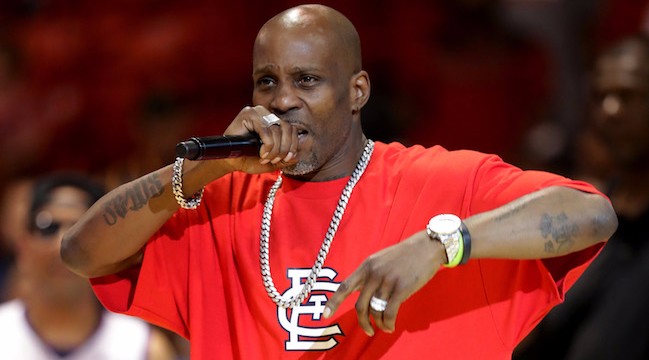 'Tis the season yet again and the gifts are already coming in. The latest is more of a re-gift, but the original present was so awesome there's no way this one is going back to the store. DMX has finally released an official version of his viral "Rudolph The Red-Nosed Reindeer" clip and it's every bit as good as you hoped it would be.
For one thing, it's probably the most vulgar version of this beloved holiday hit in existence (an assumption which I refuse to try to verify or disprove), with DMX refusing to tone down his rough delivery, even with the threat of ending up on Santa's Naughty List hanging over his head. It's packed to the gills with his signature ad-libs. All the dog barks, guttural growls, and frenetic "Whaaats?" anyone could ask for pepper the track, which is produced exactly like a traditional Christmastime jam, replete with sleigh bells and whimsical keys, making the hard-hitting, old-school hip-hop drums all the more incongruous, hilarious, and bizarrely enjoyable.
The Dark Man gets all the way into it, without a thought for the inherent silliness of a gravel-voiced, foulmouthed, hardcore rapper singing a classic children's carol — or maybe he knows exactly how funny it is and he's secretly been Funny Man X all this time. Either way, the effect is delightful and this rendition should enter every department store's holiday playlist rotation post haste. Check it out below.
[protected-iframe id="63a6ddd92de723e17d8366f05c47d105-60970621-76566046″ info="https://open.spotify.com/embed/track/6tN6rdEfm6ZtuKsqpoh3on" ]