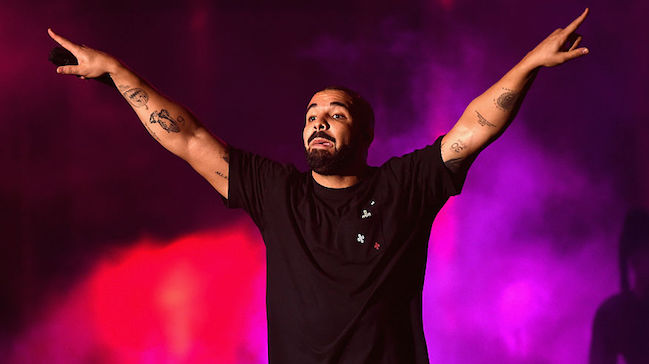 You had to figure that Drake's latest project More Life would do well on the first day of it's release, but the numbers Drizzy posted up on the boards are actually jaw-dropping. According to The Verge, More Life was streamed 89.9 million times in just the first 24-hours after it hit Apple Music, shattering the previous record. Even more incredibly, the playlist garnered another 61.3 million streams on Spotify, bringing Drake's total well into the nine-figure realm.
Having already been certified as the first artist in the history of Spotify to log over 10 billion streams, you can expect that Drizzy is well on his way to crushing any and all records that stand in his path as the numbers for More Life continue to pile up. While some may knock the 6 God for throwing a ton of material into his projects — his most recent effort had 22-tracks, while last year's Views dropped in with 20 — you simply can't argue with the results. Based on these statistics, you have to imagine that other artists will take notice, and it's not outside the realm of possibility that the market could soon become flooded with similar super-sized releases.
At the pace its going, More Life has every chance of surpassing the numbers of Views which itself counted up to 2 billion streams on Spotify alone.