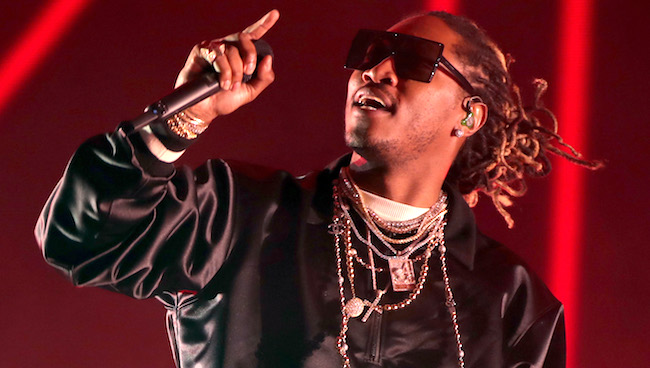 Well, it turns out that the reports that Future was suing his sometime-doppelganger Desiigner aren't exactly true. Pitchfork reached out to Future's representatives to ask about the claim and were told that the story was, "Not true."
The whole thing started with an interview the song's producer, Menace, gave to DJBooth alleging that Future filed copyright infringement action alleging that Desiigner's, No. 1 mega-hit "Panda" copied elements from Future's "F*ck Up Some Commas." He also claimed that Mike Dean, a frequent collaborator of Kanye West, Travis Scott and Desiigner, filed a claim to take some of the monetary proceedings from the song as well. In a statement given to XXL, Dean fought back against that charge.
The kid lost the stems to the beat. It had some samples in the original from a film. I recreated some of the stems enough to patch up the beat and remove the samples. I was gonna recreate the whole beat then I found a way to keep it. Major labels don't play with samples not being cleared The song would never have come out or cleared legal at Def Jam. If that's nothing, then he's right. He should have better file management skills if he works at an electronics repair shop.

He should get facts straight before he speaks on my name. … Hope he enjoys the bread and appreciates what I did to help him make $$. That's about it. Menace, put some respek on my name.

And thank god Mike Dean removed your samples, youngin. Should throw me a few points from his pocket my way, but I am doing ok with or without the "Panda" bread.
Menace also said that he was unsure if Desiigner ever got paid by Kanye West for including a portion of "Panda" in his The Life of Pablo track "Father Stretch My Hands," saying, Ye is "a funny one when it comes to paying people money."