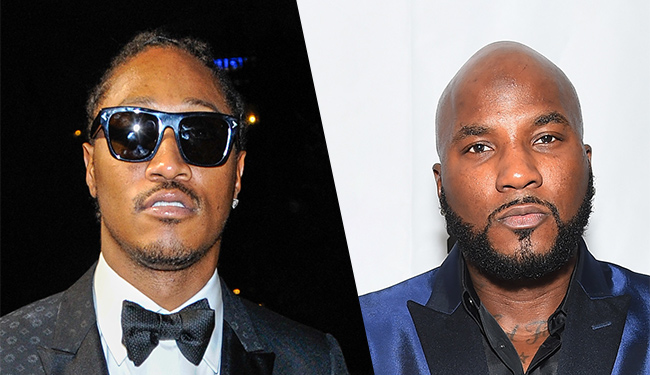 Future, Jeezy, and Ludacris know a mind is a terrible thing to waste. That's why the Atlanta rappers have each donated $25,000 to the United Negro College Fund. The musicians made their contribution at the 33rd annual UNCF Atlanta Mayor's Masked Ball that took place over the weekend. The hefty donations were enough to surpass the UNCF's goal of raising a $1 million in support of the foundation's 37 colleges and universities.
The rappers' donations were made possible with help from singer and Fast and Furious actor Tyrese. Tyrese initially donated $25,000 in conjunction with UNICEF and urged Usher to match the donation. "My brother Usher didn't even blink and [matched] it," the "Sweet Lady" singer wrote on Instagram. Next was Jeezy's donation which had "everyone else in the room feeling like they had to step it up." Tyrese says he then received a text from Ludacris who pledged his $25,000. By the end of the night, UNCF raised over $1.5 million.
After doing good work at the gala Saturday night, Future and his Free Wishes Foundation kicked it with the people at the Fourth Winter Wishland in Atlanta on Sunday. The rapper's charity was able to help over 1,300 people, and gift 300 teens with free kicks courtesy of Reebok and a FreeBandz swag bag.
https://www.instagram.com/p/BOLd7CkBe68/
https://www.instagram.com/p/BOLBiZLh5Fv/
https://www.instagram.com/p/BOK9nCmhgPT