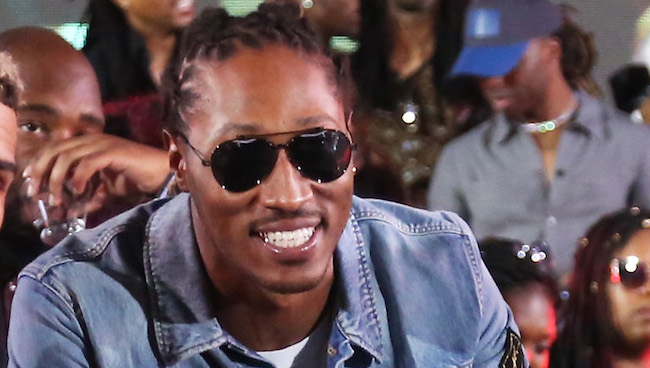 Jay-Z knew what would happen, and talked about it at length: he was giving his first in-depth interview in years and he knew it would make headlines. Well, he spoke that into existence when he sat down for a Tidal-Exclusive (of course) version of the Rap Radar podcast, and discussed a myriad of topics.
One of the most randomly talked about moments from Jay's new album 4:44 was him seemingly dissing any and all rappers who have ever put money to their ears like a phone to floss on the internet. On the track "Story Of OJ," Jay rapped "Y'all on the 'Gram holdin' money to your ear / There's a disconnect, we don't call that money over here" and that garnered responses from the likes of Drake, Future and Boosie. On the Rap Radar podcast, Jay was asked about the line, to which he said, in short, he meant it, that's not money to him and he just wants his rap peers to think bigger.
"I didn't even tell people to stop using the money phone. I didn't say that. I had to listen again like 'How is this being misinterpreted?' because I just said it ain't money to us. It ain't, that's just an honest statement. Money to us me and my three friends on the floor at Golden State, not because the seats are expensive but because that's what we're doing, you've never seen that. Or, building brands and pushing it forward. That can't be the end all, that can't be our goal, to get money and show it on the internet. That can't be our goal, that's some corny shit."
Well, one of the rappers who seemed to take offense to the line to begin with stepped up, again, to tell Jay he isn't calling the shots around here. Future took to twitter to rebuttal the whole statement, saying simply "Same money u get we gettin too" with a shrug emoji.
Later, when discussing his feud with Kanye West, B. Dot points out that Jay's anger with Kanye discussing their kids is hypocritical after Jay himself mentioned Future's son on the song "Kill Jay-Z." While admitting that critique was fair, Jay again pleaded innocence, saying he meant no harm towards Future. "That just doesn't make any sense. We just made a song together," he said while explaining that the line in question was just a simple play on words. "I don't have any problems with him, I don't have a reason to try and embarrass him or anything like that. It's just a rap thing."
So, yeah, there may some sort of beef brewing between the two rap titans, and they both may have reason to be upset with one another. Whether it's legit or not is anybody's guess, but one thing is for sure, if there is beef Future isn't backing down.