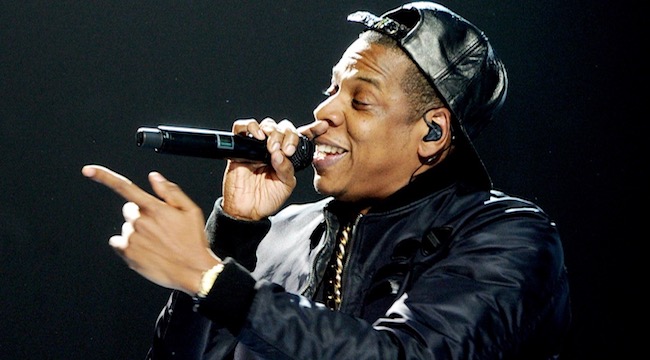 The Beatles better watch out, because Jay-Z is coming for them. After holding back the streaming stats for his latest album 4:44 last week, yesterday it was revealed that Jay's most recent album, the already-platinum record hit No. 1 on the Billboard charts. That would make it his fourteenth consecutive chart-topper in a row, padding out his own record as the solo artist with the most No. 1 albums to his name.
In the week ending July 13, 4:44 managed to shift 262,000 equivalent album units, of which 174,000 units were traditional album sales. Jay's performance gave him the fourth-largest week of 2017, behind the debuts of Kendrick Lamar's DAMN, which sold 603,000 units, Drake's More Life, which notched 505,000 in sales and Ed Sheeran's ÷ which scored 451,000 albums sold.
In the larger picture, Jay ranks second all-time just behind the "Fab Four" on the list of artists with the most No. 1's. The Beatles managed to score an astounding nineteen chart-topping albums during their career and well-beyond it. Given a few more years, and a few more project, it's well within the realm of possibility that he could one day overtake that group.
Thus far, every single one of Jay's solo studio albums has hit No. 1 going back to 1998's Vol. 2… Hard Knock Life. Counting amongst his fourteen chart-toppers includes three collaborative projects as well: one with R. Kelly, Unfinished Business, another with Linkin Park, MTV Ultimate Mash-Ups Presents: Collision Course, and of course the Kanye West record Watch the Throne. Not that we should expect another one of those any time soon.