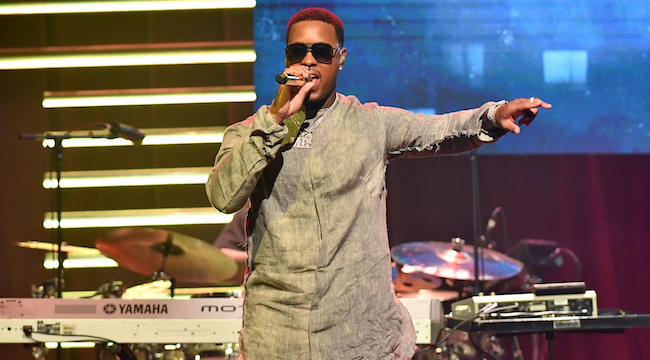 It's been a while since Chicago R&B singer Jeremih released a full body of music, but The Chocolate Box EP Def Jam release today proves he hasn't lost a step since 2015's Late Nights.
The compact collection clocks in at just four tracks. Ranging from soul-sampling bedroom groover "Cards Right" to bass-heavy strip club anthem "Nympho," there's just enough material here to highlight Jeremih's versatility as a singer. While he can embrace both a smooth falsetto and a staccato rap-sung delivery, he's willing to do whatever it takes to find just the right pocket to make each song a potential hit in its own right.
The Chocolate Box is Jeremih's third EP after No More with EDM producer Shlomo and 2017's Cinco De MihYo, and precedes a planned joint album with Ty Dolla Sign coming later this year. It's his first Def Jam release since Late Nights, which spawned hits in "Don't Tell 'Em" featuring YG, "Oui," and "Planes" with J. Cole. His two mixtapes, Late Nights With Jeremih and Late Nights: Europe, solidified his hitmaker status with fans and ensured that his music is never too far from any R&B fan's music rotation for too long, even without label-endorsed releases and radio hits.
With The Chocolate Box EP, Jeremih returns to stake his claim as one of contemporary R&B's biggest performers and best songwriters. Check it out below.