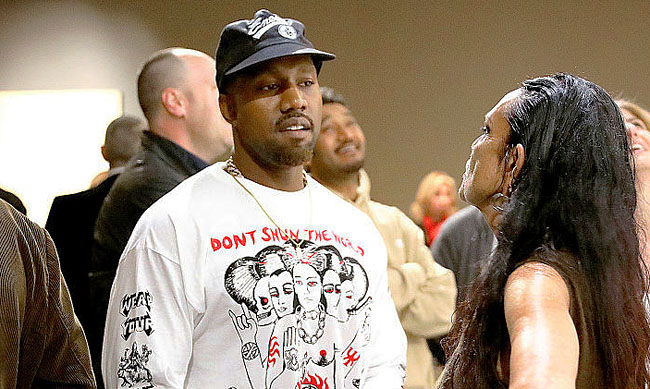 With rumors flying that Jay-Z dropped a diss aimed at Kanye West on "Kill Jay Z" from 4:44, a new report from TMZ seems to fuel the idea that not everything is hunky dory between the two hip-hop giants. According to the report, West has left his deal with Tidal behind due to a disagreement over money. Tidal allegedly owes West $3 million and it has come to the point where he has gotten a lawyer involved:
Our sources say a month ago Kanye's lawyer sent a letter to Tidal, saying the company was in breach and the contract was terminated. Over the next 2 weeks lawyers for both sides tried to resolve the conflict but failed. We're told 2 weeks ago Kanye's lawyer fired off a second letter declaring again the contract was over…

We're told Kanye's beef with Tidal is twofold — his Saint Pablo album resulted in 1 1/2 million new subscribers to Tidal, for which he was supposed to get a bonus but the company hasn't paid. Kanye also says Tidal reneged on reimbursing him for music videos.

Our sources say Tidal's position is that Kanye didn't deliver the videos required by the contract.
TMZ notes that the letters and contract dispute came before the release of 4:44, apparently proving that the decision was not influenced by the alleged verse from Jay-Z. But where it does influence is the decision to include the lines in the song to begin with, hinting that the trouble was clear and this was one way for Jay-Z to respond.
That seems petty for someone who is clearly all business, though, and it doesn't seem like the route that Jay-Z would take when the dispute reportedly has reached that legal phase. The only clear thing if this report turns out to be fact is that the relationship between Jay-Z and Kanye West isn't as solid as it once was.