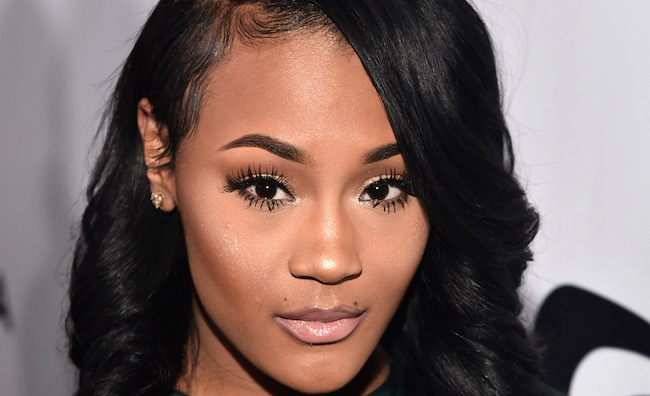 Model Lira Galore learned a lesson on passwords while you were sleeping Sunday night. Hackers broke into the model's Twitter account, which boasts 161,000 followers, and tweeted some unfavorable things before going on a shoutout spree.
Lira, who was engaged to Rick Ross in 2015, confirmed the hack on her Snapchat, telling fans, "Alright, my Twitter hacked. Sorry, guys. Trying to get this back."
Hackers threatened to leak the 22-year-old model's nude pictures and urged fans to send their own nudes to another account in order to get them. "If someone text [redacted] a dic pic (must be legit), I'll tweet her nudes right now! Show proof when done," tweeted the culprits.
Several of Lira DMs were also leaked. The hackers posted screenshots of messages from Chad Ochocinco, Yo Gotti, and Travis Porter's Strap Da Fool. A then-married Mike Epps creeped into Lira's DM and tried to make hotel arrangements with the model, telling Lira he could "get a room for us." Most recently, accused rapist Ian Connor DM'd Lira so she could help him find a "club thot." The stylist said he needed a "stripper or big booty girl" to wife this summer because that's the "aesthetic" he's into this year.
While the DMs weren't published, the hackers claimed Lira tried to bang Drake, tweeting, "THIS B*TCH TRYN TO F*CK DRAKE LOLLOLOLO." They also published a number they said belong to Rick Ross.
Lira's account remains hacked.