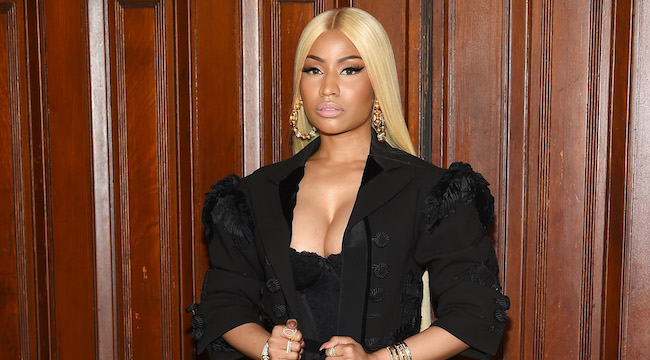 Update: TMZ now reports that earlier implications that Nicki Minaj would testify in her brother's case were false. Apparently, someone connected with Maraj's defense falsely advised news outlets that she would be testifying in his defense; however, a TMZ source close to Nicki herself advised that she will not be participating in the case at all. Whether or not this puts paid to the wave of backlash against her online remains to be seen. Meanwhile, new details have come to light as a result of witness testimony from the alleged victim's brother, and it's not pretty.
According to a report from Pitchfork, Queens, New York rapper Nicki Minaj will be testifying on behalf of her brother, Jelani Maraj, who is accused of raping a 12-year-old girl. Nicki hadn't made a statement regarding the case until recently, although it was thought she was paying Jelani's legal expenses and posted his $100,000 bail in late 2015. Nicki was met with a wave of backlash on social media before it revealed that the bail was actually posted by her and Jelani's mother.
The 38-year-old Jelani Maraj maintains that he is innocent of the charges against him, despite DNA evidence on the alleged victim and her clothes, and he faces up to life in prison should he be found guilty. He is facing charges of felony predatory sexual assault against a child, felony sexual conduct against a child under age 13, sexual conduct against a child and endangering the welfare of a child.
Prosecutors previously offered him a reduced sentence of 15 years if he plead guilty, but his lawyer, David Schwartz, relayed that "He is choosing to go to trial because he is not guilty of these allegations and has faith in our system of justice." Schwartz said in a statement that he intends to make the case that the accusations are part of a plot on the part the alleged victim's mother to extort $25 million from Nicki Minaj.