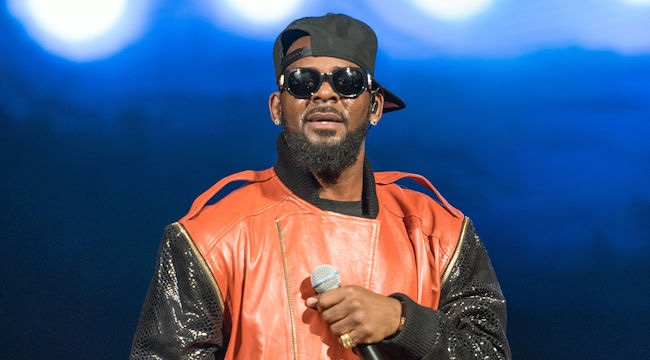 As the #TimesUp movement gains momentum in the entertainment business, some of the leaders of the nascent push for women's rights have set their sights on R. Kelly, whose alleged abuse of women has been well-documented and recently returned to the spotlight with BBC's documentary, R Kelly: Sex, Girls, And Videotapes. They've demanded a boycott of Kelly's music and tours in hopes of holding him accountable for his alleged sexual misconduct.
Kelly, who has been accused of holding women prisoner in a "sex cult" and grooming younger women and minors to be his playthings, issued his own statement to try to both try to refute the charges leveled at him recently and engender sympathy, likening his current predicament to a lynching. In a statement sent to BuzzFeed News, a representative writes:
R. Kelly supports the pro-women goals of the Time's Up movement. We understand criticizing a famous artist is a good way to draw attention to those goals—and in this case, it is unjust and off-target. We fully support the rights of women to be empowered to make their own choices. Time's Up has neglected to speak with any of the women who welcome R. Kelly's support, and it has rushed to judgment without the facts. Soon it will become clear Mr. Kelly is the target of a greedy, conscious and malicious conspiracy to demean him, his family and the women with whom he spends his time. R. Kelly's music is a part of American and African-American culture that should never—and will never—be silenced. Since America was born, black men and women have been lynched for having sex or for being accused of it.