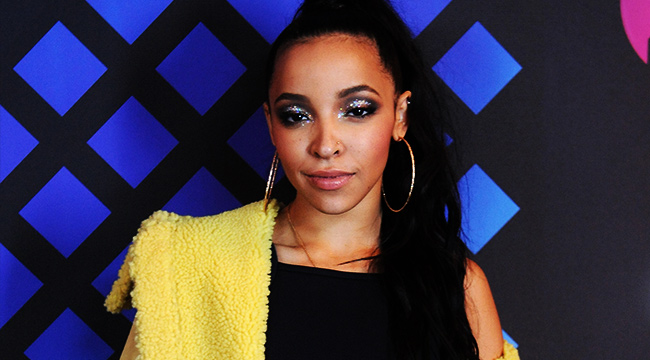 Tinashe's fight to get her sophomore album Joyride released has been a journey in patience and singles that haven't hit their intended mark. This morning, some of her frustration with this crept into a recent interview with The Guardian, which grabbed plenty of attention.
In the lengthy interview, Tinashe spoke openly about industry preferences, and how female artists are cornered into a box, but she had more to say about colorism within the black community that sparked a whole discussion on Twitter. After proclaiming her mixed-race heritage played a factor in how she was treated in high school, she took her focus to her being mixed and how it's been treated within the industry at-large.
"There's colorism involved in the black community, which is very apparent. It's about trying to find a balance where I'm a mixed woman, and sometimes I feel like I don't fully fit into the black community; they don't fully accept me, even though I see myself as a black woman. That disconnect is confusing sometimes."
It didn't take long before Twitter got a hold of it and naturally, lambasted every single thing the 24-year-old "2 On" singer said, stating her comments were off-base considering she only has one recognizable hit.
Tinashe took to Twitter hours later to remark that her words were taken out of context and to defend herself. She has yet to make a formal statement about the matter but she has continued to affirm that the statement was not about "colorism in the industry" and agreed with the overall sentiment of colorism that exists in the black community.
The difficulty in waddling through a career without any proper direction is that every comment you make whether speaking to a truth or not will be amplified. The rest of the Guardian piece speaks to songs being stolen from her and used by other female artists and more. Overall, the comments and ensuing backlash will no doubt have their effect on her career, even as she fights to get her second album out to the public. The question is, will the public be back on her side and can the music win them over?