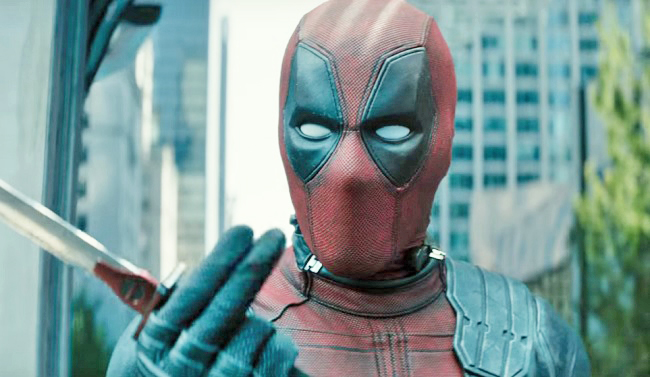 Marvel is depriving us Taylor Swift jokes on Donald Glover's Deadpool animated series, but we're getting something even better: baby Hitler! When Deadpool 2 came out earlier this year, co-writers Rhett Reese and Paul Wernick told UPROXX that one of the scenes left on the cutting room floor involved the Merc with the Mouth going back in time to kill a young Adolf Hitler.
"We shot it and we put it in front of an audience," Reese said. "[Deadpool's] got the crib and he's standing in the German nursery and he's leaning over the crib to do it and there was kind of this, 'ohhhhh.' And we thought we don't want to leave the crowd on an 'ohhhhh.' So it ended up coming out." Wernick added, "There's even a draft of that scene where we back it up even more where he's standing over baby Hitler and says, 'God, that is a toughie.' He finds a Sharpie and draws a mustache on the baby — a little baby mustache."
The time-traveling baby killing didn't make the final version (the post-credits sequence was still excellent without it), but it is on Deadpool 2's "Super Duper $@%!#& Cut" home release that adds an extra 15 minutes to the film.
"I always loved it, because it created the same debate in our edit room as it does in the streets of the world," star Ryan Reynolds said about the scene. "It was debated back and forth, and over and over again. We were all a little nervous about it, wondering, 'Is it too much?' None of us could come to a consensus on how to handle it, so our final decision was to just not handle it, to just not put it in the movie. We cut it out partially for time, but also to give us something really fun to add into the coda of the DVD." As seen on these toilets.
Reynolds also discussed the Disney joke that Fox made him take out.
"I think most filmmakers would say, 'Find your favorite moment in a movie and cut it out, because that's what's going to happen anyway.' It was one of my favorite things in the movie, and one of the earliest things I planted my flag on and said 'I want to keep this joke.' And then it was one of the first things I was forced to remove. You like to think that you get to work with complete autonomy, but at the same time, you don't." (Via)
Deadpool 2 is available on Blu-ray on August 21.
(Via The Hollywood Reporter)