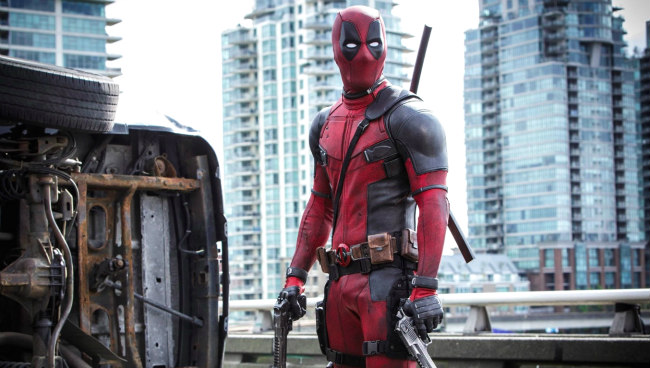 Some things are just not meant to be: Dr. Dre's oft-delayed Detox, a fast food sandwich superior to Wendy's Spicy Chicken Sandwich, a good Fantastic Four movie. There have been four attempts — 1994's Roger Corman-produced The Fantastic Four, 2005's Fantastic Four and 2007's Fantastic Four: Rise of the Silver Surfer (the ones with Michael Chiklis as the Thing), and 2015's Fantastic Four (the one without Michael Chiklis as the Thing) — and they've all been varying degrees of not great, Bob. Deadpool 2 might have dodged a bullet…
In a series of posts on Instagram, storyboard artist Alexander Lozano revealed that Deadpool director Tim Miller wanted the Fantastic Four to appear in the Ryan Reynolds-starring sequel. It wouldn't have been just any old schmucks as Mister Fantastic, Invisible Woman, the Human Torch, and the Thing, either, but Miles Teller, Kate Mara, Michael B. Jordan, and Jamie Bell reprising their roles from the unfortunately-stylized FANT4STIC. But when Miller dropped out of the project (he was replaced by David Leitch), the Fantastic cameos went away.
(Deadpool and the Fantastic Four are both Marvel Comics creations, but they haven't appeared in the Marvel Cinematic Universe because the on-screen rights are owned by 20th Century Fox… for now.)
"Tim Miller was very precise when it came to the description of 'the thing.' he wanted to make sure that I orient myself in the design as close as possible to the comic template to finally give us, the fans, what we always wanted to see on the big screen," Lozano wrote on Instagram. "It may sound surprising, but the supposedly simple task turned out to be a major challenge after several failed attempts than originally assumed – for the sake of my reputation I will spare you all those design errors." He also included an (awesome-looking) illustration.

Here's the rest of the team.
(Via Entertainment Weekly)