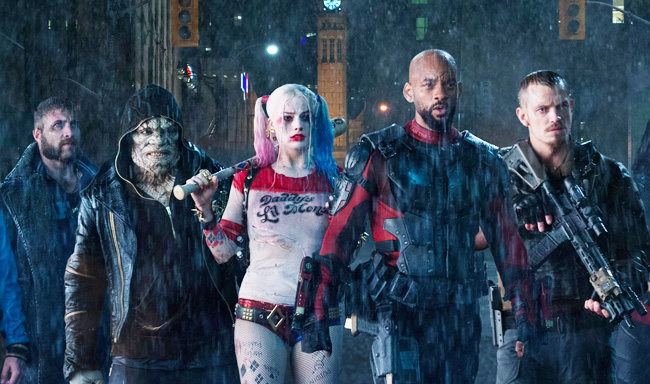 Joel Kinnaman — who plays Rick Flag in Suicide Squad and Suicide Squad 2 — shared a training photo that reveals someone you may not have expected to see in Suicide Squad 2. Spoilers ahead.
At the end of Suicide Squad, Diablo (Jay Hernandez) — the pyrokinetic ex-gang member who accidentally murdered his family — declares that the squad is his new family and then he turns into a flaming Mayan skeleton demon monster and seemingly sacrifices his life to kill Enchantress' brother Incubus, and yes that is a sentence I just typed. That movie exists. It won an Oscar.
Back in 2016, Hernandez suggested the character may have survived when he told Variety Latino, "You know what, let's just say he's a metahuman. What are you going to do? There are possibilities there [for Diablo to return]. I'm not saying anything but, there are some possibilities. I haven't heard anything yet from anyone but even if I had, do you think I could tell you?"
Now it appears Diablo survived. Joel Kinnaman posted a photo of him, Hernandez, and Jai Courtney (Boomerang) getting ready for something with their trainer, Brendan. Kinnaman says, "Brendan whipping us back into shape. Jay puked."
These guys aren't slated to work together on anything except possibly Suicide Squad 2. It's in pre-production, with a planned production start of next October with director Gavin O'Connor (The Accountant).
It looks like Diablo is re-joining the family after all, so you know what that means: *starts chanting* FA-MI-LY! FA-MI-LY! *sprays Faygo everywhere*
(Via Joel Kinnaman, Screen Rant, and Variety Latino)