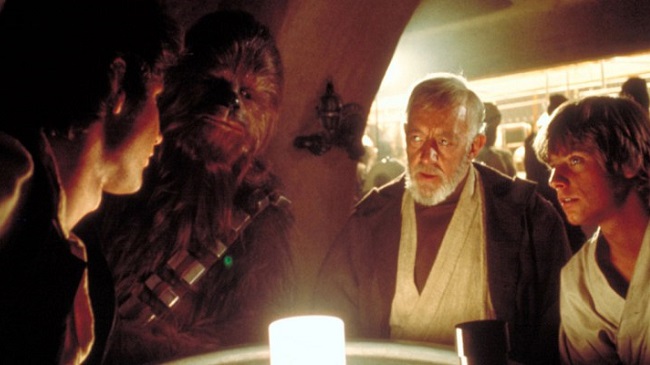 Ever since the first concept art for a supposed "Star Wars land attraction at Disneyland and other affiliated theme parks — now known as Star Wars: Galaxy's Edge — were released in 2017, everyone has had the same question: Will there by a cantina? Early reports indicates there would be one, or at least something like one, but offered little by way of details. Thanks to an official release of new concept art and some information by Disney and Lucasfilm, however, now we know that there will be a cantina, and it will have booze.
According to USA Today, a place known as "Oga's Cantina" will open at the Star Wars: Galaxy's Edge locations at Disneyland and Disney's Hollywood Studios:
Just like the cantinas seen in Star Wars: A New Hope and Star Wars: The Force Awakens, Oga's Cantina will feature music, exotic drinks (of both the alcoholic and non-alcoholic variety) served in a variety of extraterrestrial vessels, and be a safe haven for smugglers and bounty hunters alike.

"You never know who you might meet in a Star Wars Cantina," says Ken Whiting, a member of the International Association of Amusement Parks and Attractions board of directors. "Now you can find out."

The release also threw in a first-look bit of concept art for good measure: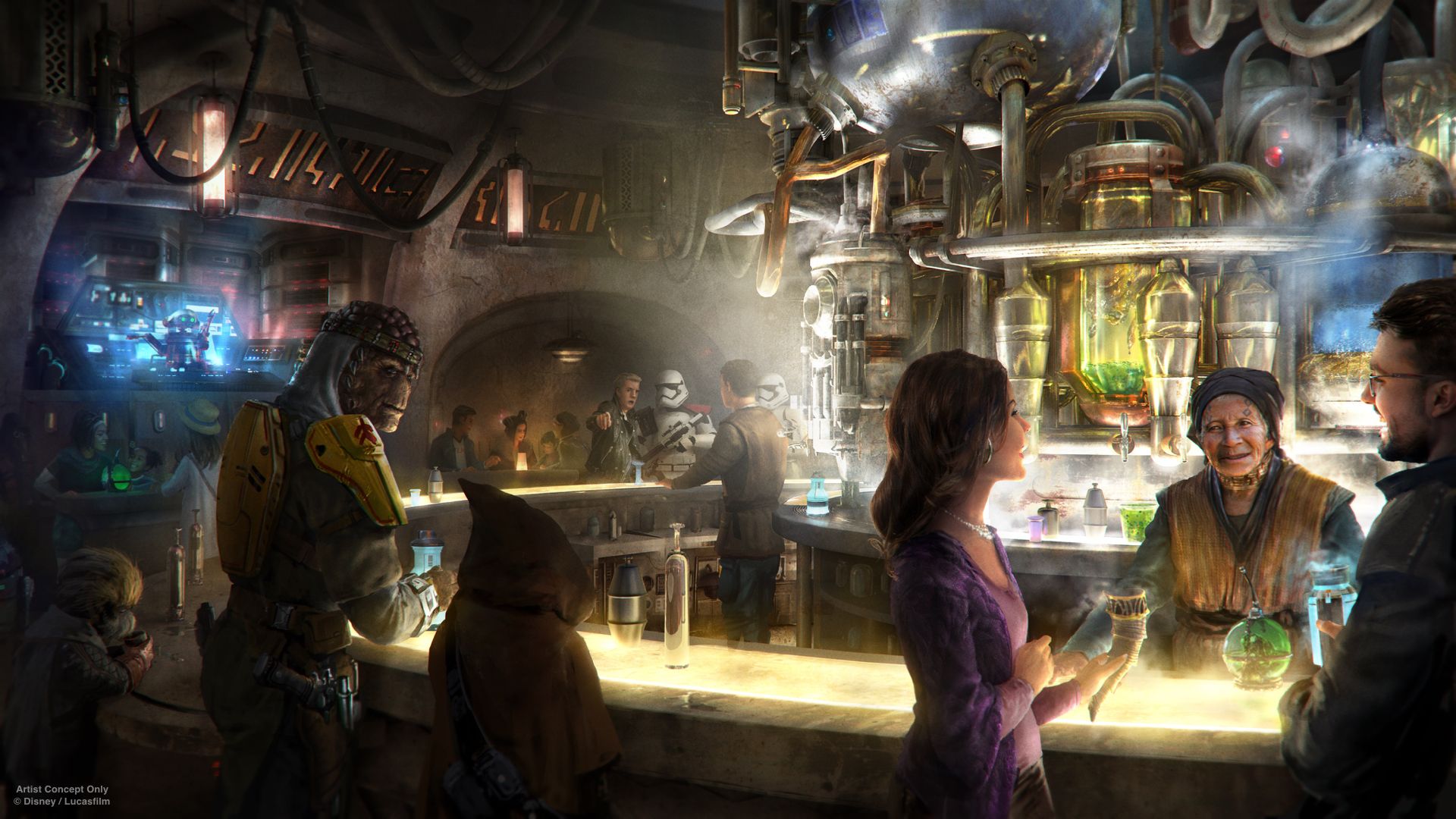 Those you old enough to remember the original Star Tours ride at Disneyland and Disney World, both of which were redesigned in 2011, may remember the droid RX-24, who served as riders' guide. You'll be happy to know that he'll be back at Oga's, where the reinstated robot serves as the venue's official DJ. The new attraction is scheduled to open at Disneyland in the summer of 2019, and Disney World later that fall.
(Via USA Today)