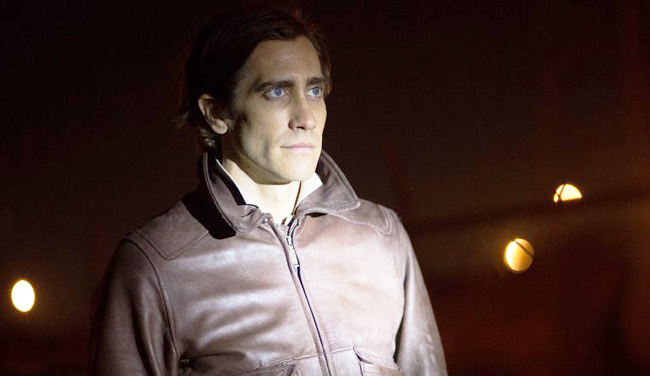 A Jake Gyllenhaal interview is a delight no matter what the context might be. His late night appearances usually come with some weird energy that's mixed with memorable moments like his Skype call to Ryan Reynolds. There isn't anything like that here, but Gyllenhaal does end up giving an answer about any possible future superhero antics right in the middle of talking about Cartier watches.
The Nightcrawler star is now the face for the Santos de Cartier watch and sat down with CNA Lifestyle to talk about the position. Then about midway through, the interviewer drops the Batman question and whether he's the next Dark Knight after Ben Affleck. The answer might not please those who were holding out hope:
"Wow, that's a very difficult question. The answer to that question is no."
If Gyllenhaal is playing anybody in the DC Comics universe, it's got to be Blue Beetle. In fact, give Ryan Reynolds a chance to play Booster Gold while he takes a break from Deadpool and we'll have a comedy film about two time-traveling besties fighting crime as the "Super Buddies." Or just have them run a restaurant together like they did in the comics.
You can check out the full interview below. No questions about Bubble Boy, which seems like something that someone should bring up. There's a lot of praise for Donnie Darko and October Sky, but Bubble Boy gets overlooked. A shame.
(Via SyFy Wire / CNA Lifestyle)