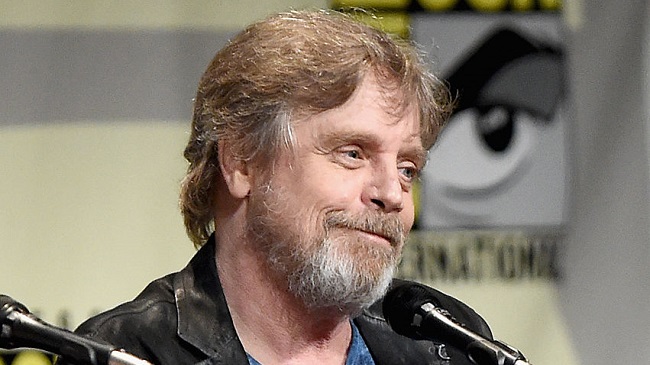 While fans of the long-dormant Star Wars: The Clone Wars series received some surprising news about a new season, this year's San Diego Comic-Con was otherwise surprisingly lacking in terms of breaking Star Wars news. Then again, seeing as how the Lucasfilm franchise has its own annual convention-like celebration, perhaps not. Even so, that doesn't mean that the sprawling and fantastical universe created by George Lucas and extended by J.J. Abrams and Rian Johnson wasn't well-represented over the weekend. In fact, it appears Luke Skywalker himself, Mark Hamill was there.
According to Entertainment Weekly, Hamill revealed on social media that we was in fact at San Diego for a few days, all of them in one disguise or another. He even teased attendees he'd be there prior to his arrival. "There's an unsubstantiated rumor I'm at #SDCC right now wearing a mask to avoid being recognized (I'm not)," he wrote. "But if I really WAS there in disguise, would I lie about it to fool people-secretly talk to fans-attend panels & have fun? (I would)." He then debuted his cosplay for the convention's Brooklyn Nine-Nine panel, which he attended. (He's a huge fan of the show.)

The next day, the Star Wars star revealed his second costume after the fact — that of a short Stormtrooper — and proceeded to confirm or deny his presence in numerous photos with unknowing, unsuspecting fans who asked him about it.
Aside from the updated Stormtrooper digs, Hamill also spent time dressed as a Donald Trump-esque "Orange Vader," complete with the controversial president's signature hair, a "Make The Death Star Great Again" shirt and a golf club.
(Via Entertainment Weekly)