Boston Calling isn't the Coachella, Lollapalooza, or Bonnaroo of the Northeast, and that's a good thing. Those festivals are special for their own reasons, but Boston Calling is a landmark event for something all its own: striking an unmatched balance of world-class acts and local talent. Roughly one-third of this year's lineup hailed from New England, and the majority of those were formed or based in the Boston metropolitan area. There's even a platform (the Orange stage) that exclusively featured regional groups. Of course, that's relative to the 3-day fest's modest size — 52 artists across four stages with a 40,000 capacity — but it still illustrates an admirable dedication to showcasing the best of the local scene on bigger stages and proliferating musical discovery, which should be a primary function of any music festival in the first place.
Throughout the 3-day event, held May 26-28 on the grounds of the Harvard Athletic Complex, there was the sense that attendees were just as committed to that cause, particularly evident in impressively sizable turnouts for each day's opening acts. Friday's opener, Cambridge-bred singer-songwriter Alisa Amador (winner of the 2022 NPR Tiny Desk Contest), enchanted a few hundred on the Red Stage with her blend of folk-pop and Spanish language soul, which came to a head during her sublime cover of Uruguayan musician Jorge Drexler's version of Radiohead's "High and Dry."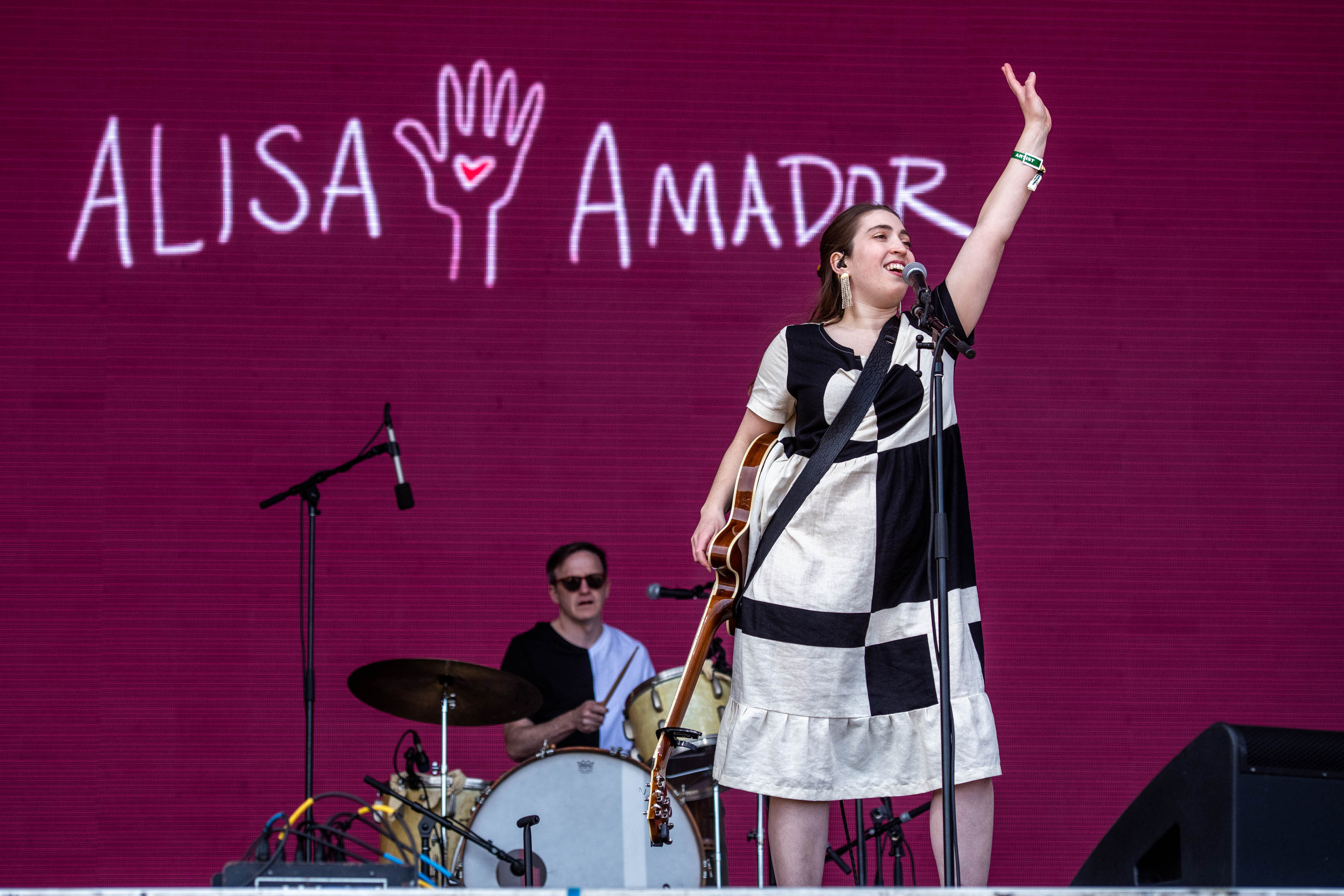 Saturday kicked off on the Blue Stage with Boston's Q-Tip Bandits, who clearly had a contingent of diehard fans in attendance and visibly converted quite a few more during their high-energy set, packed with instantly memorable pop-rock hooks accented by New Orleans-style big band horns. Following the live debut of standout new tune "Tip Toe," the band's leader Leo Son reflected on posting up outside the fence behind the main stage during the first Boston Calling in 2013, held outside City Hall Plaza: "To get from there to here … this is a dream come true for us and that kid inside me, so thank you for being here."
Sunday saw Juice, who formed at Boston College, opening the Red Stage to a massive audience, which included one couple holding a sign saying that they drove 10 hours just to see the band for their honeymoon. The group's dynamic combination of soulful rock, hip-hop, and shredding via electric violin set the bar high for a lively final day. That set preceded one of the strongest up-and-coming bands of the weekend, Los Angeles's the Linda Lindas, who Boston Mayor Michelle Wu introduced for their first-ever performance in the historic city. "I'm so proud to be part of a city where art is the be all end all … [where we] support local artists and bring in rising talent," she said, adding a sentiment of gratitude for the fest being able to "break down barriers" by including multi-ethnic bands on the lineup like these young Asian-American artists.
Wu's statement underscored Boston Calling's devotion to promoting diverse acts; the strongest standout among those was Genesis Owusu on the Blue Stage. The 25-year-old Australian embodied cross-cultural artistry, mixing hip-hop, jazz, and R&B, styles inspired by his birth country Ghana and avant-garde performance, which was enhanced by four backup dancers comparable win impact to the awe-inspiring vision of Solange's 2016-era "A Seat At The Table" tour. "Are you aliiiiiive, Boston?!" he implored again and again. The way he easily spurred audience members into an exuberant, bouncing frenzy when he jumped into the crowd for "Black Dogs!" reflected the resounding answer: "Hell yes."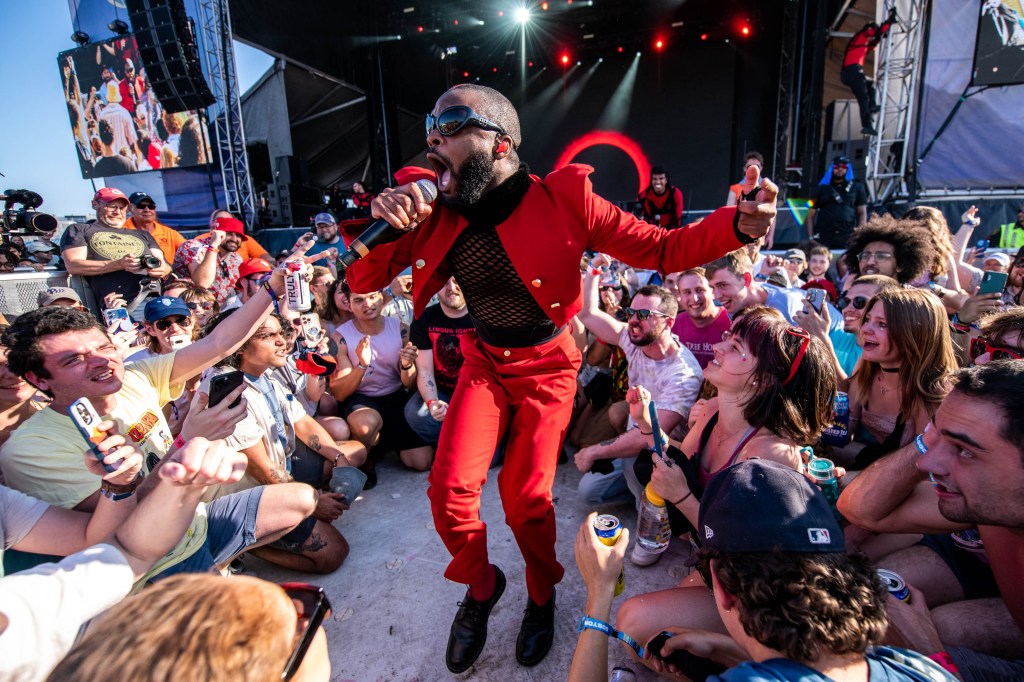 The consistent mutuality of all-in love-for-live-music energy between artists and fans, particularly the locals, extended to sets from the big-ticket artists, too. The Lumineers' Saturday night headlining set on the Green Stage was a shining example by virtue of it clearly drawing the weekend's largest and most passionate crowd, who nearly drowned out the band with their loud singing during breakout hit "Hey Ho" and their career-starting anthem, "Flowers In Your Hair." Queens of the Stone Age achieved it by inciting the first full-on mosh pit and crowd-surfing of the weekend (continued handily by King Gizzard And The Lizard Wizard's thunderous performance, also on Sunday) during a flurry of old favorites and the live premiere of intoxicatingly raucous new song "Negative Space." Paramore, as always, was a shoo-in for unity and fan appreciation during their Sunday night closing show, inviting a super-fan named Sammy Jo — who, in an incredible coincidence, was also based in Nashville and got her hair done at frontwoman Haley Williams' mainstay salon — to absolutely slay lead vocals on "Misery Business." The National — who hold the longest tenure at the fest with four performances, in large part due guitarist Aaron Dessner's role as the event's co-curator — established solidarity on Friday when vocalist Matt Berninger careened through the crowd for super-charged standout "Abel." Even the Dropkick Murphys — despite some initial blowback in response to their last-minute addition on Friday to replace the Yeah Yeah Yeahs' after their cancellation (due to Karen O's unexpected illness) — succeeded in drawing in and winning over an enormous audience with their no-holds-barred brand of Irish punk rock.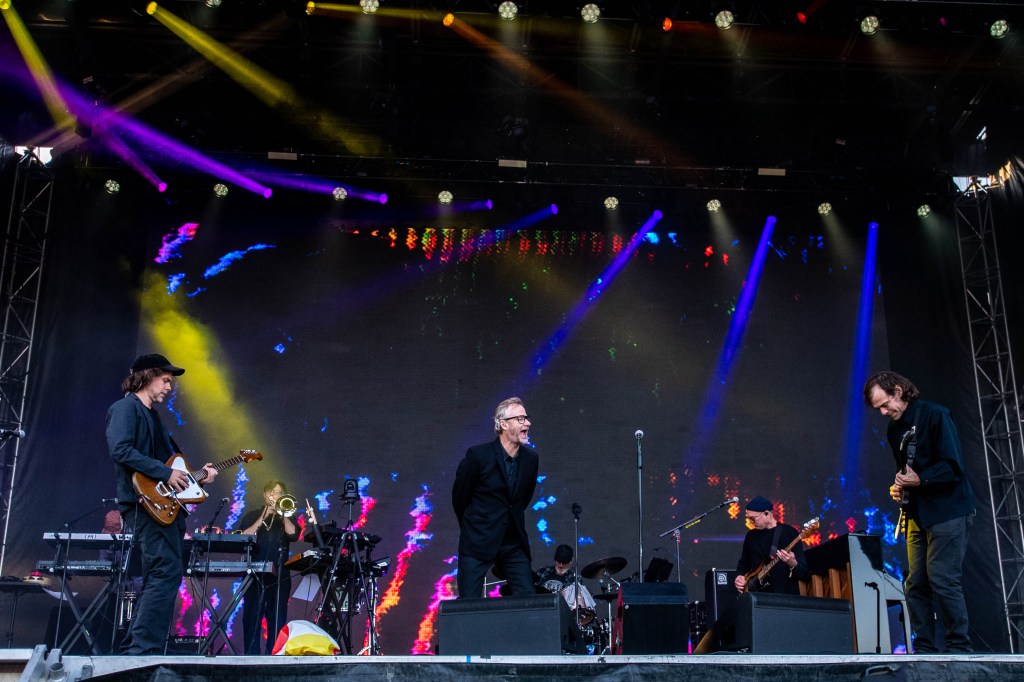 But the fan-to-band affinity came most naturally in the form of deafening sing-alongs during the Foo Fighters Friday finale — their second show back after the tragic death of drummer Taylor Hawkins — where the group showcased a couple of new songs off upcoming album And Here We Are (due Friday, June 2), plus emotional tributes to Hawkins during frontman Dave Grohl's solo rendition of "Cold Day In The Sun" (written by Hawkins) and a special appearance by the late drummer's son, Shane Hawkins, on first-album rager "I'll Stick Around."
"I do have to say it takes a lot for every single one of these people here tonight on this side of the stage to be here," said Grohl, referring to the band members' literal family members looking on from the wings. "And we wouldn't be here if it weren't for you people. Just as we're one big family on this side over here, I hope that you guys feel like we're family, too."
The legendary rocker's proclamation drove it home: the festival exuded a sense of loyalty to its fans and artists, to preserving connections between them, particularly among the locals, year after year. In spite of an era where live music is taking a backseat to many other industries, especially in terms of government-backed financial support, Boston Calling represents a stronghold — its presence is just as and in some ways more vital than any other premier festival.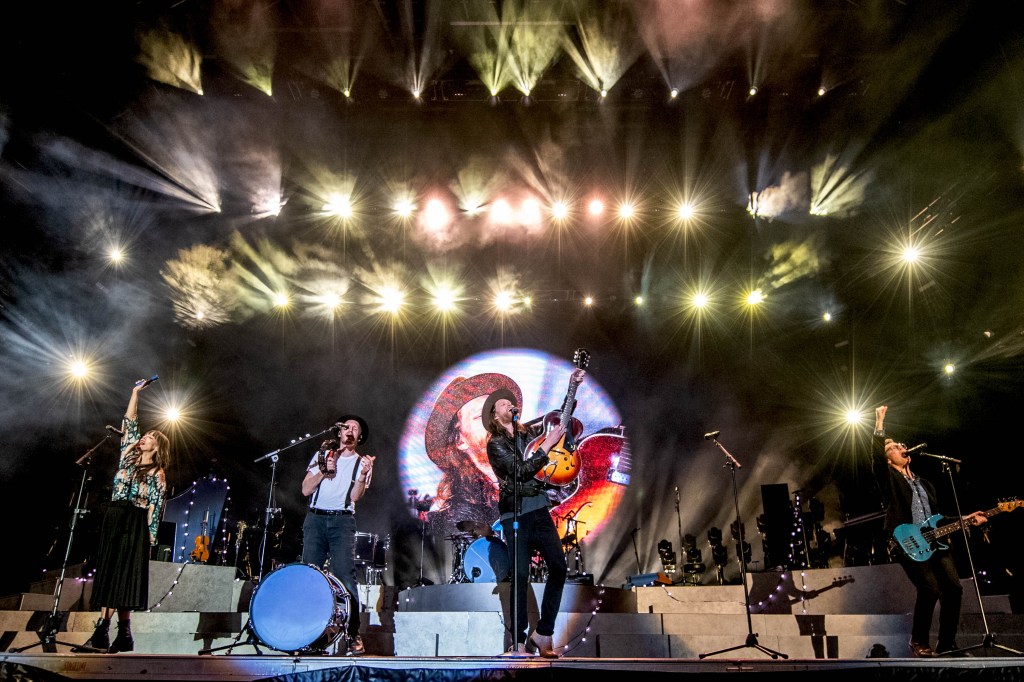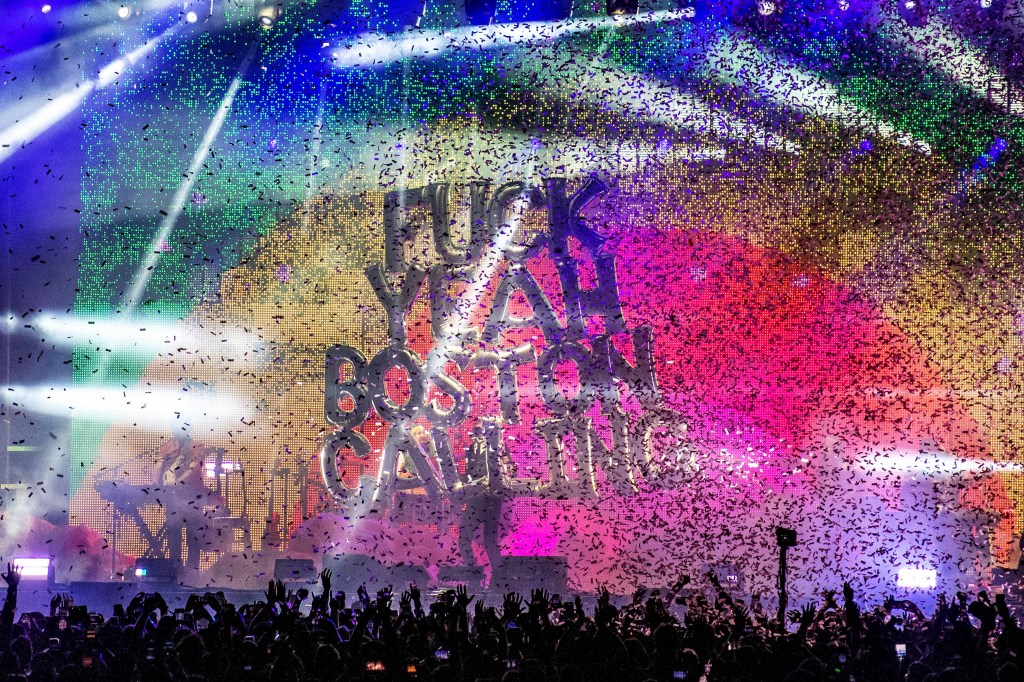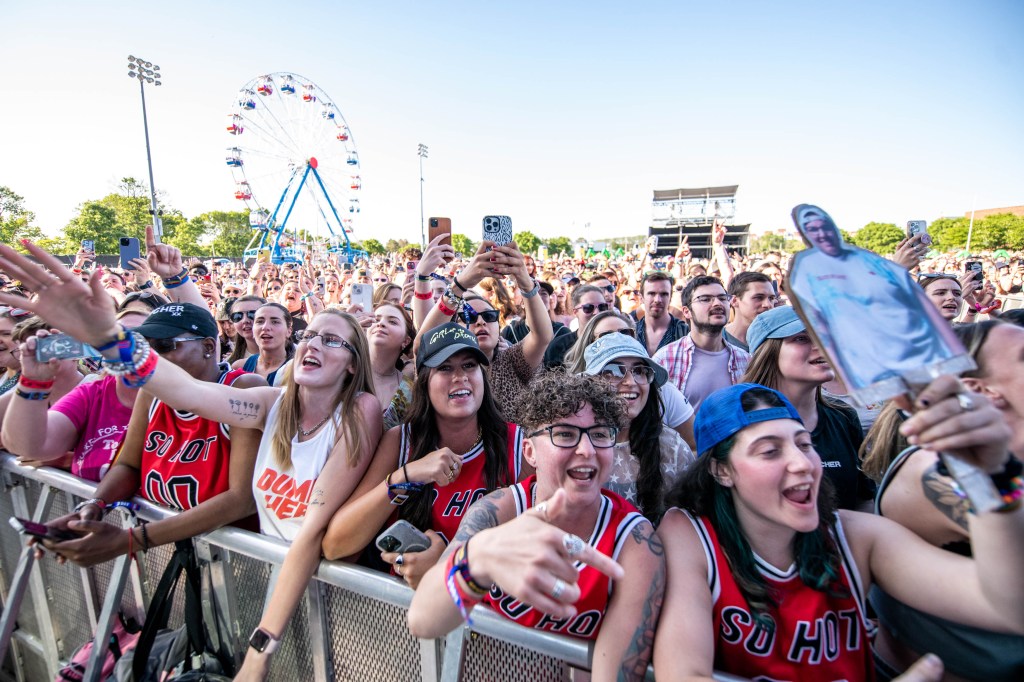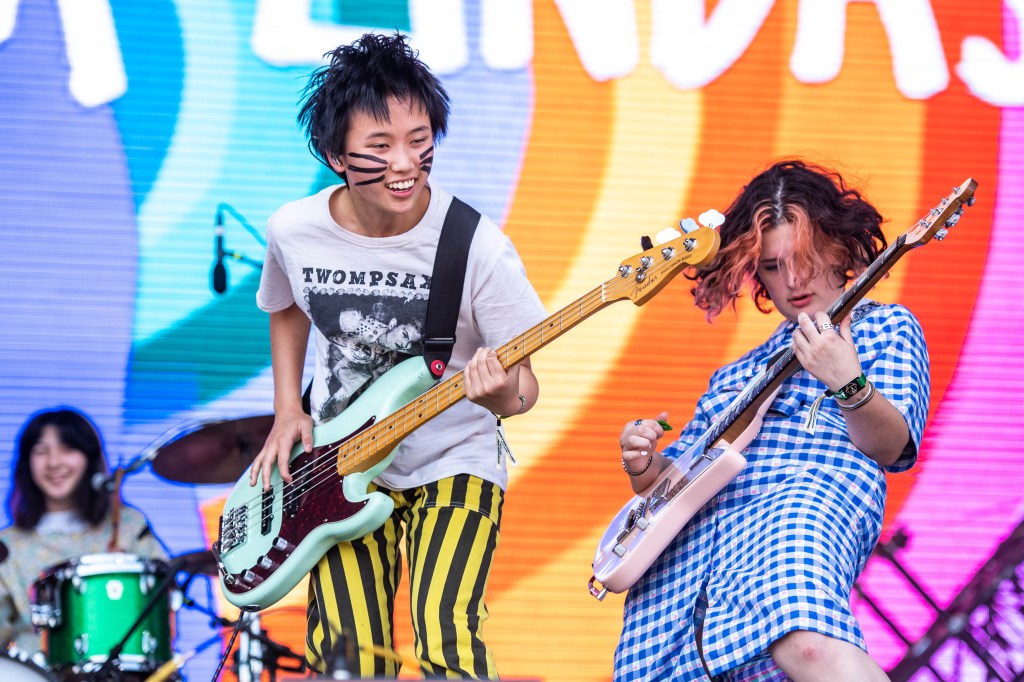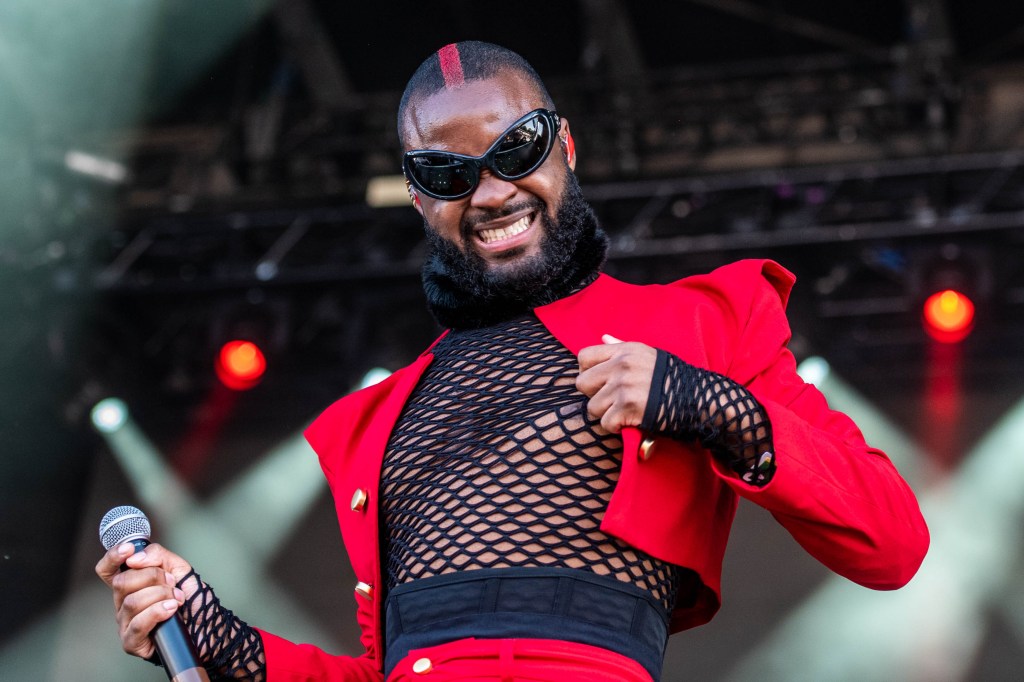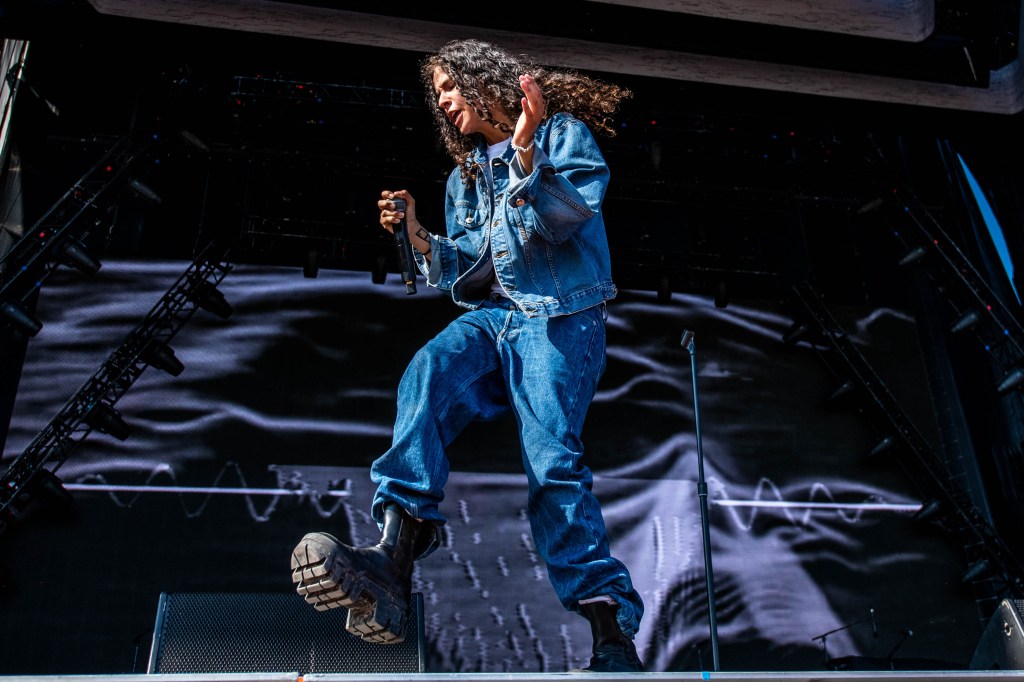 Some artists covered here are Warner Music artists. Uproxx is an independent subsidiary of Warner Music Group.