May is a great month for craft beer releases. Brightness, lightness, and bold flavors define the season's offerings leading into summer. The best beers to drink right now celebrate the rebirth of plants and fold that into beers through funky yeasts, innovative flower hoppings, and effervescent bubbles.
This is a great time of year to try something new when it comes to beer. Our advice, spend May seeking out the new and the unique. At the very least, you'll find a refreshing beer that'll quench your thirst through the hot summer days to come.
The beers listed below are great pickups right now. Some of them will take a little longer to hunt down, others will be in your corner liquor store. Either way, traveling for a great beer is always worth the effort.
TREJO'S CERVEZA — LINCOLN BEER COMPANY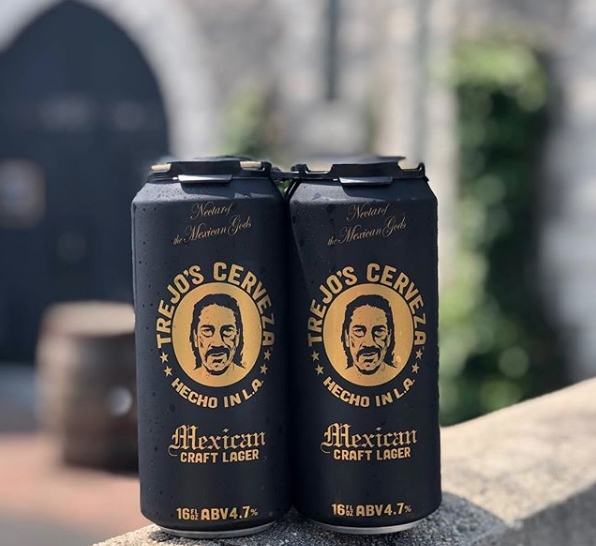 Let's start with a little fun. Danny Trejo's tacos were a huge hit on the L.A. scene when they dropped back in 2016. This month, Trejo's Tacos is teaming up with Lincoln Beer Company yet again to bring the world a Mexican Lager named after the actor-restauranteur.
Trejo's Cerveza is an L.A. brewed Mexican Craft Lager with a very sessionable 4.7 percent ABV. The beer is an easy drinking light beer that's being released specially for a Trejo de Mayo event over the weekend in L.A.
This is a first come first serve basis for 16-ounce cans — which, admittedly, look pretty badass — and draft pours.

SUMMER ALE — SAMUEL ADAMS
Let's flip that script on availability. Samuel Adam's Summer Wheat Ale just hit the shelves. You can snag a sixer of this beer pretty much anywhere across America.
The beer has a crisp depth that stays light on the mouth. There's a very clear sense of citrus zest here thanks to the lime, lemon, and orange peels added to the beer. Slight spiciness is lurking beneath all that brightness with a nice sweet grain finish on the end. This is an easy beer to drink all summer long.
REVENGEFUL SPIRIT IMPERIAL IPA — STONE BREWING
Stone Brewing took a pretty big blow last month when they had to sell off their Berlin brewery and beer garden at a loss. So maybe throw the California brewery a bone this month and grab a six-pack of their beer. They've got some great stuff dropping over the next few months, starting with Revengeful Spirit Imperial IPA.
The imperial IPA is a heavy-hitting bottle of suds with an 8.1 percent ABV. The beer is brewed with pineapple and mandarin to give it a lush, fruity edge. The hops pop out with a vigorous hit of citrus and tropical fruit punch. This is a big beer that's with big, bold flavors to tackle your tongue.
SPARKLING ROSÉ IPA — UPSLOPE BREWING CO.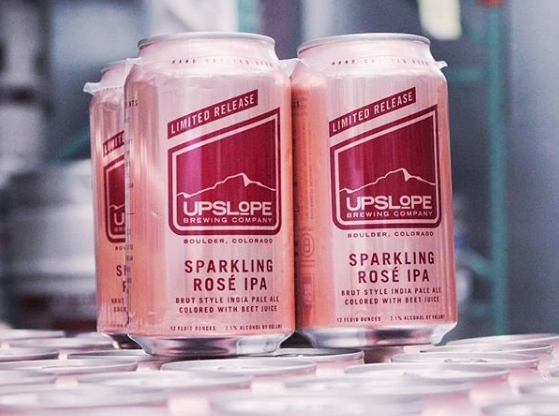 Upslope Brewing Co. out in Boulder, Colorado consistently puts out some of the most interesting craft creations season after season. This spring has brought us a beautiful edition of a Brut IPA called Sparkling Rosé IPA.
The beer is effervescence in a can. There's a clear dryness at play that's cut by a fruity hoppy nature. The beer is "dyed" red with natural beet juice, giving the suds a nice rosé feel. Overall, this a refreshing sip of beer that you'll find confounding for about the first half of the can. By the end of that can, you'll be ready to drink this stuff all summer.
ROSA — REVOLUTION BREWERY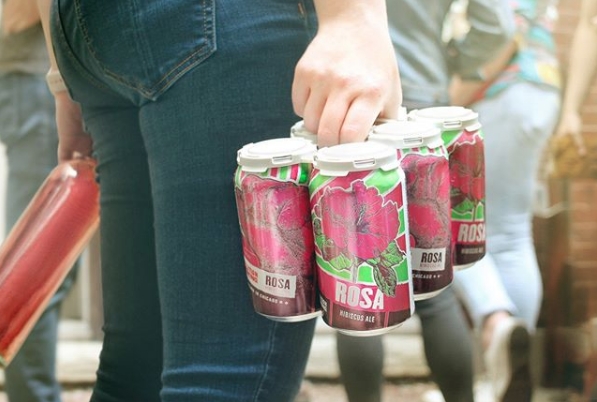 We guess rose-colored beer is this season's rage. The beer gods hath spake thusly. Chicago's Rev Brewing just dropped a delectable golden Ale that's steeped with Mexican hibiscus simply called Rosa.
The beer has a nice depth of a golden ale with a full-bodied malt nature in balance with a very distant echo of hoppy bitterness. The steeped hibiscus adds an interesting layer of earthy tartness to the mix and a rose-colored hue. Fire up a BBQ and throw some of these in the cooler, you won't be disappointed.
BEL AIR SOUR ALE — BROOKLYN BREWERY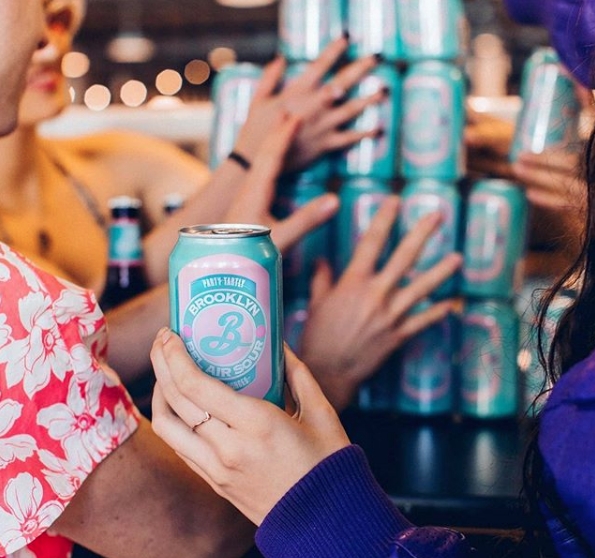 As the weather gets warmer, sours beers become more and more necessary as delightful thirst quenchers. Brooklyn Brewery knows this and dropped their Bel Air Sour Ale as the ultimate thirst quenching beer for the coming summer months.
The sour ale is a complex mix of bacteria and yeast-driven funky tartness. There's a foundation of sweet malts and four separate hops underneath that funk. The beer has a nice dryness to it alongside a lot of big fruit notes. There's a lot going on here and all of it's good.
FOR THE THRONE — BREWERY OMMEGANG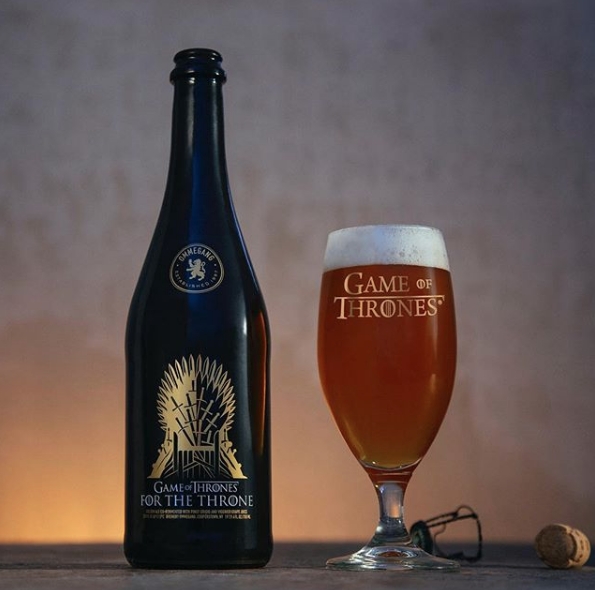 Game of Thrones is winding down and that means this may be the last of the GoT-inspired beers from Brewery Ommegang. So, if you can get your hands on some of these bottles, don't hesitate.
The last of the line is For The Throne. The beer blends golden ale with Pinot Grigio and Viognier grape juices then bottle conditions the whole mix with Champagne yeasts. The final result is a dry-as-Champagne ale with a flourish of ripe stone fruit, pear orchards, and fields of honeysuckle blooms.

INTERNATIONAL PICK OF THE MONTH: SOUR SUN SAFT — EVIL TWIN BREWING
Evil Twin Brewing out in Denmark creates some great cans of suds that end up on shelves all over the world. These are beers worth hunting down. Luckily, they don't have to ship their beers all the way from Denmark. Instead, they form partnerships with American craft brewers to brew their beers stateside.
Their latest release, Sour Sun Saft was brewed at Dorchester Brewing in Boston. So it may be a bit easier to find on the East Coast. Overall, this beer is a juicy fruit funky elixir that leans into tart juiciness without too much sweet. The addition of mint adds an earthy note that cuts through the fruit and amps up the sour in lovely ways. This is a great sipper to have on hand.