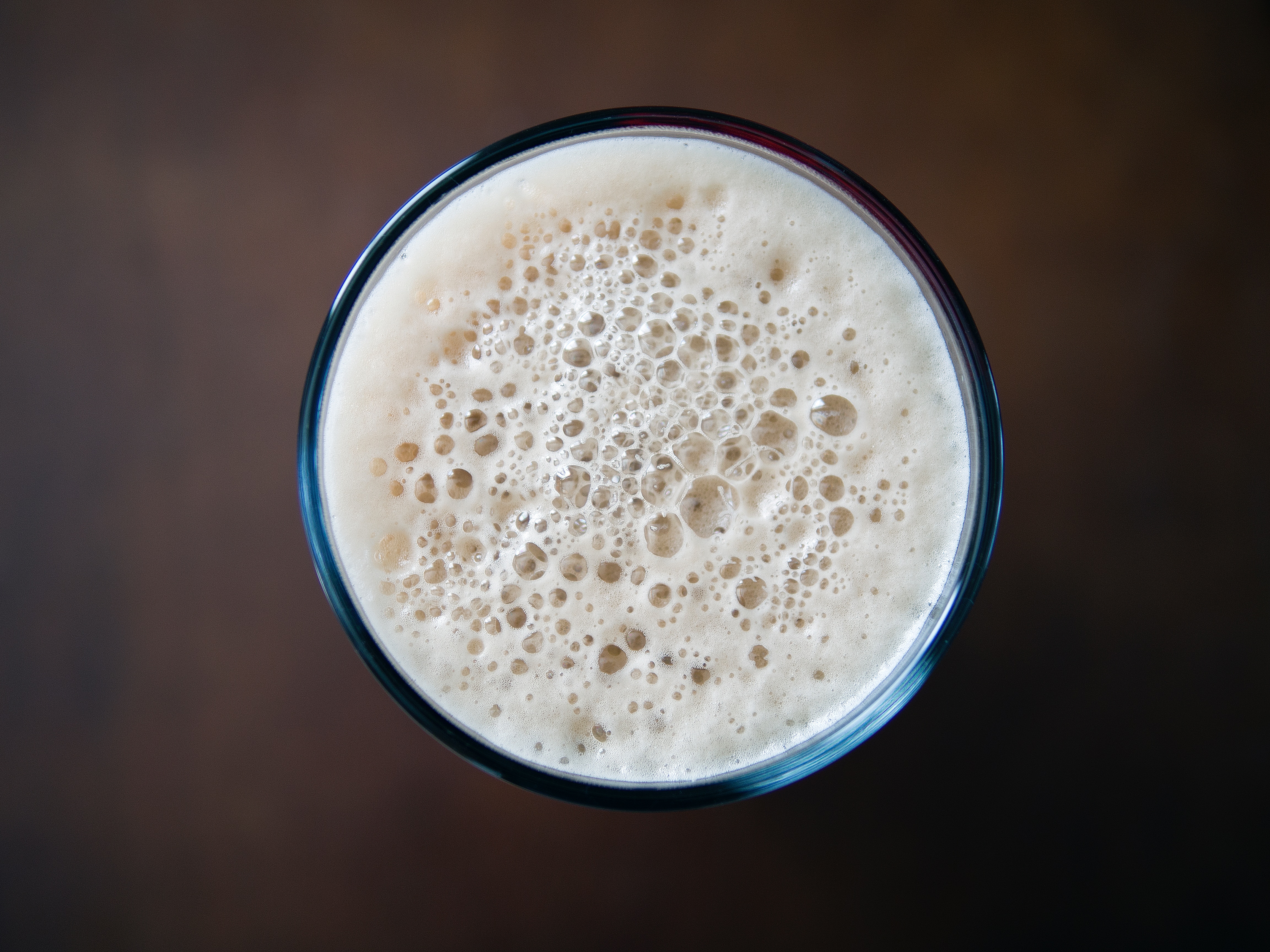 We know it's a very remote possibility (and a riff on one of the oldest and most worn out hypotheticals ever), but what if you found yourself stranded on a deserted island and for some strange reason you got to chose what to drink while you were there? The caveat being that then you'd have to only drink that. Forever.
Would you bring whiskey? Vodka? Pricey champagne like a damn boss? Or would you opt for a frosty brew?
Since bartenders enjoy hypothetical scenarios as much as the rest of us, we asked some of our favorites to tell us which beers they'd pick if they had to choose only one to drink for the rest of their lives.
Corona
Matteo Caniglia, Restaurant Manager at Honey Salt at Parq, Vancouver
"It would have to be something easy to drink, probably a Corona. Not my favorite beer in the world, but it's versatile—I can make a michelada, I can add a shot of tequila in it, add clamato etc. If it's only one beer for the rest of my life, I want to be able to have fun with it."

Evil Twin Falco IPA
Shawn Stanton, bartender at Public House in New York
"Evil Twin Brewing Co. Falco IPA. It's not a super heavy IPA, still bitter. It's a little bit tropical with hints of mango and papaya… altogether this is a flavor profile I won't ever get sick of."
Hitachino White Ale
August O'Mahoney, bar director at Baltaire in Los Angeles
"Hitachino White Ale. It's a spiced white ale from a Japanese brewery. It's super refreshing and pairs well with a lot of food."
Miller High Life
Benjamin Rouse, bar lead at Henley in Nashville
"Miller High Life. There are always at least six of these golden delicious pilsners in my fridge at home. I think it's the perfect beer for any occasion. Just finished yard work, High Life, having a post-shift shot, High Life, celebrating any occasion, it's the Champagne of Beers, stranded on a desert island, well at least I'm still living the High Life."
Presidente
Spencer Elliott, head bartender at The Boogie Room in New York City
"Spending the rest of my days on a Dominican beach with a smooth El Presidente sounds perfect. A light and easy drinking pilsner, El Presidente is the answer to most of my beer menu decisions when abroad or at my local dive."

Modern Times Lomaland
Hope Ewing, bartender at Rappahannock Oyster Bar in Los Angeles
"That's an incredibly depressing prospect, but I'd do the Modern Times Lomaland Saison. It's wacky and rustic but still light enough to have several in a sitting. Any farmhouse ale is going to have a few surprises in store year after year."
Pacifico
Jack Keane, general manager at Sundry and Vice in Cincinnati
"If I could only drink one beer for the rest of my life, what would I drink and why? That's easy. I'd drink Pacifico. It's perfect in every situation."
Montauk Summer Ale
Will Benedetto, director of bars at In Good Company Hospitality in New York City
"If I could only drink one beer for the rest of my life, what would I drink? Montauk has a new Pilsner that is just perfectly crushable. Plenty of flavor but nothing to fussy. It's just good beer."
Duchesse de Bourgogne
Sarah Mengoni, bartender at Double Take in Los Angeles
"If I could only drink one beer for the rest of my life? It's got to be the Duchesse. I love that there are so many new sour ales coming out, but the classic Flanders Red Ale Duchesse de Bourgogne is still my favorite."

LIC Coded Tiles
Josh Cameron, head bartender at Boulton & Watt in New York City
"Tough question. I feel like every day a new distillery pops up-and most have something good to offer. If I had to choose this minute, I would have to say LIC's Coded Tiles pale ale. It has the perfect amount of hops and a hint of citrus. Works year around. Definitely keep your eye on LIC. They are blowing up."