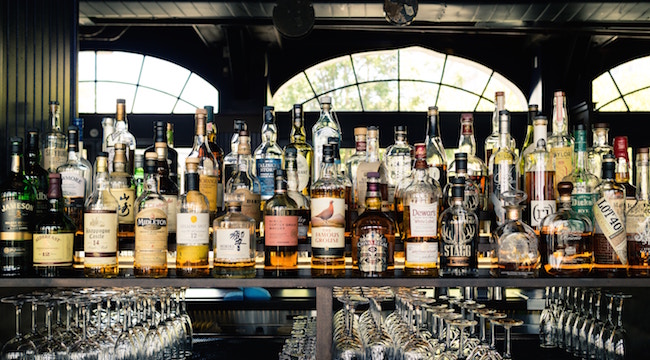 There's a lot of alcohol out there. So much that it can be overwhelming to even figure out where to start. We could spend a day just talking about, say, tequila, and probably never get to the end of it all. So let's take a step back and look at some bottles that everyone should know and maybe even have on their shelves at home.
Below are the best bottles of booze that hit right in the middle of the shelf. They aren't the plastic bottle jet fuel of your bottom shelf college days and they aren't the top shelf bottles that cost more than a mortgage payment. They're just damn good bottles that'll impress your friends and your palate.
And each will set you back less than 50 bucks. So get them.
ALTOS TEQUILA PLATA
Altos Tequila is the premier line from Olmeca. It's handcrafted from ecologically sustainable agave fields high up in the Jalisco highlands of Mexico, processed with a classic stone tahona (mill), and distilled to damn near perfection.
As far as white tequilas go, this one is gorgeous. Each sip imparts a true sense of roasted agave first and foremost. There's a pure smoothness here that a lot of other tequilas lack. Overall, this is a great sipping, shooting, or mixing tequila that'll always coax a smile from the drinker.
HAVANA CLUB AÑEJO 7 AÑOS
Havana Club is one of the most quintessential rums ever made. It's Cuba in a bottle and you can finally get it stateside after over half-a-century of political brouhaha.
Havana Club 7 is sugar cane-forward with a clear sense of a firey sugar cane field set ablaze. The alcohol burn is almost non-existent as the oaky softness, vanilla, and El Carib spice blends into a perfect sip of rum. You can easily enjoy this one neat, on the rocks, or mixed into a perfect El Presidente. It's that good.