Stocking a bar for a get together with some close friends is a tricky task. There are thousands of bottles of booze out there to choose from. We're here to help you make the right choices, in this case, with five essential bottles of bourbon to have on hand.
Bourbon is a crowd-pleasing elixir born of corn and oak aging. It's also surprisingly versatile. The finer stuff is great on its own, the cheaper pours are ideal for mixing up tasty cocktails. The five bourbons below offer a range of interpretations of the style. The throughline here is that they're all good-to-great, relatively affordable, and discussion-worthy making them perfect party bottles to pop.
BELLE MEADE BOURBON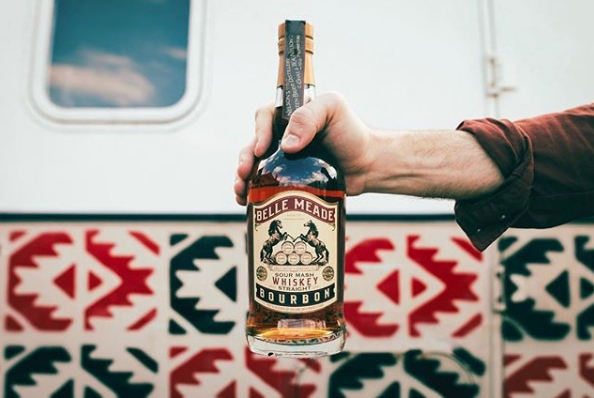 Belle Meade is a classic brand that came back to life under the Nelson's Green Brier shingle out in Tennessee. Yes, this is a Tennessee-made bourbon and it's goddamn delicious, making it the perfect "welcome to the party" sip to hand guests as they walk in the door.
Tasting Notes: This small batch whiskey — only four barrels are made a time — leans heavily into the corn and rye. That corn gives off a rich caramel sweetness that's bolstered by classic bourbon oaky vanilla and hints of orange zest. Then the rye kicks in at the backend with notes of worn leather, black pepper, pine, and a nice allspice essence. This is a smooth whiskey that opens up the palate with a nice alcohol kick.
FISTFUL OF BOURBON
Fistful of Bourbon is a unique pour. Each edition blends young bourbons from at least five different distilleries around America and ages them in new American Oak. It's an American Bourbon that takes whiskey from all over the country and there's nothing quite like it. Being a blend, this is the perfect bourbon to have on hand to mix cocktails all night long.
Tasting Notes: There's a lot going on thanks to the various different whiskeys at play. The biggest taste is a clear cinnamon burst with a sweetness that's reminiscent of a box of Red Hots. Then comes the spearmint, cedar, and buttery vanilla. Those are the flavors that help make Manhattans, old fashioneds, and mint juleps shine.
STILLHOUSE BLACK BOURBON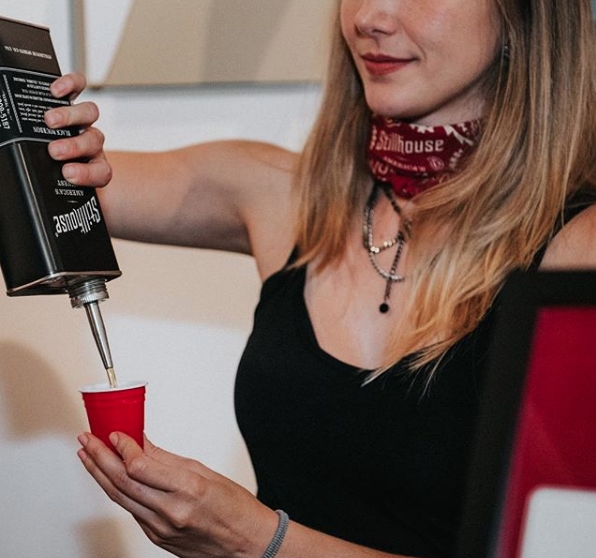 Okay, everyone at the party has had a nice welcome sip and a killer cocktail or two. It's time to bust out some games, music, and cheap bourbon in little red cups and get a little lit. Enter Stillhouse Black. The tin can-bottled booze is an easy crowd pleaser that won't break the bank if you need to buy a couple, ahem, cans.
Tasting Notes: Stillhouse Black Bourbon is a blend that mellows over coffee beans. This process gives the blended bourbon a distinct espresso finish. That slight bitterness of the coffee bean is anchored in classic bourbon vanilla smoothness, subtle caramel sweetness, and a nice woody oakiness in the distance. It's surprisingly light and very quaffable.
BULLEIT 10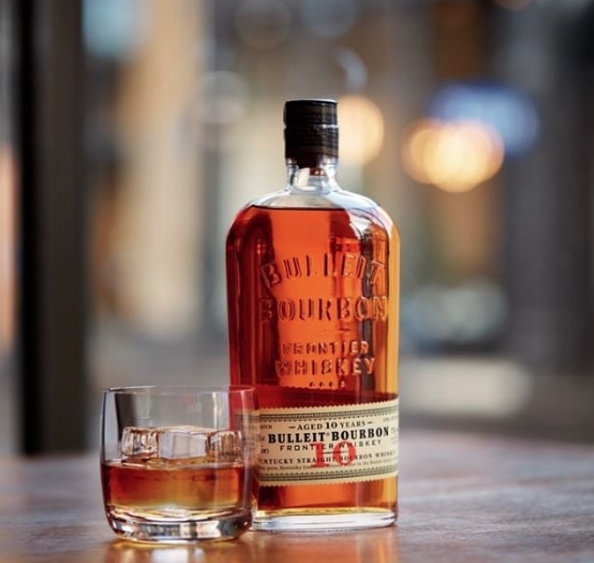 Bulleit's 10-Year-Old Bourbon is a masterful pour of whiskey to have around. This is the perfect drink for slowing the party down and thinking about what you've got in your glass.
Tasting Notes: There's a lot going on here. The biggest pull is the spices. Clove, cinnamon, and allspice dominate. That's followed by a baked apple tartness and whispers of buttery Christmas cake. A very clear maple syrup sweetness drowns the texture in lusciousness and accents the spices and fruit nicely.
OLD FORESTER 1920 PROHIBITION STYLE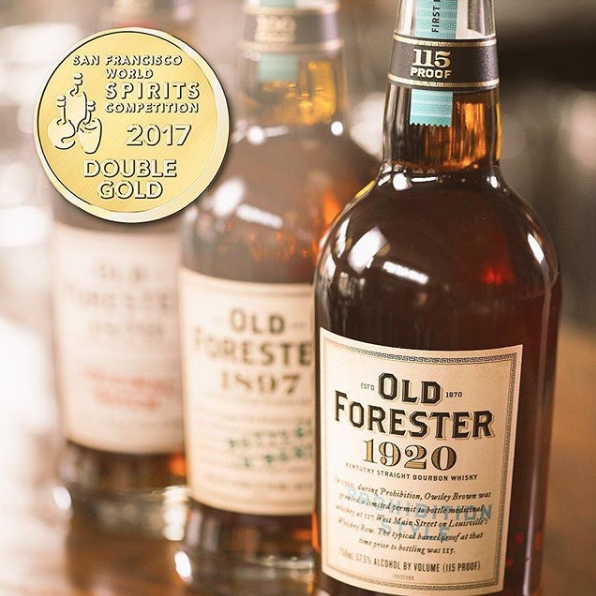 Old Forester was one of the only distilleries in America that was allowed to keep operating during prohibition, thanks to a "medicinal purposes" permit. Their 1920 Prohibition Style Bourbon is a historically accurate recreation of the bourbon they distilled and bottled during those dark times. This is a special bourbon you break out as a goodbye-sip while guests wait for their Uber or Lyft.
Tasting Notes: This is a warm sip of whiskey with a subtle yet present alcohol burn. That's a good thing. The burn is quenched by a fruity nature, buttery caramel, oaky vanilla, and Christmas cake spices — think cinnamon, nutmeg, and cloves, primarily. Then, in the end, there's this ever so distant echo of smokiness. It's intriguing, making for the perfect nightcap.

Buy a bottle here for $65.99