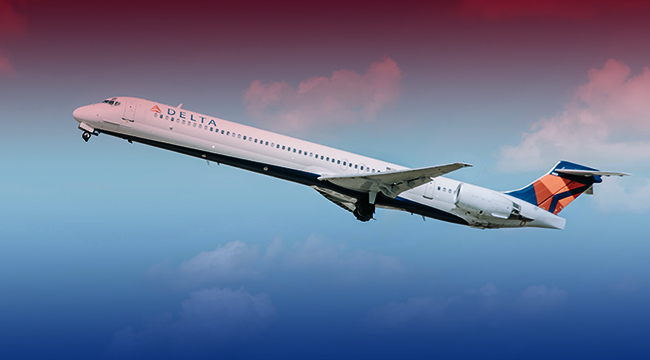 Labor Day weekend is a few short days away. That's a few short days to make that final decision on whether you're staying home and chilling all weekend or hitting that open road for one last summer hurrah. You all can probably guess we're throwing our vote behind the latter. You have a chance to book some last minute travel for the weekend and beyond right now. You could be on your way to Europe by Thursday, with new experiences awaiting you at the end of another runway.
Below are some of the best deals on cheap flights and travel packages right now. These are the sites and Twitter feeds that you should be following and setting up alerts for. Prices will vary. Sales will pass quickly. You've gotta shop hard and act fast. Good luck out there and happy travels!
FRIENDLY PLANET TRAVEL LABOR DAY SALE
Friendly Planet Travel puts together some of the best trips money can buy. They're currently running a Labor Day Sale that'll save you up to $900 on over 65 different trips all over the globe. That saving accompanies roundtrip airfare, first-class accommodations, transfers, most meals, and expert guidance on the ground. This is your chance to save serious money and see somewhere new without a worry in the world.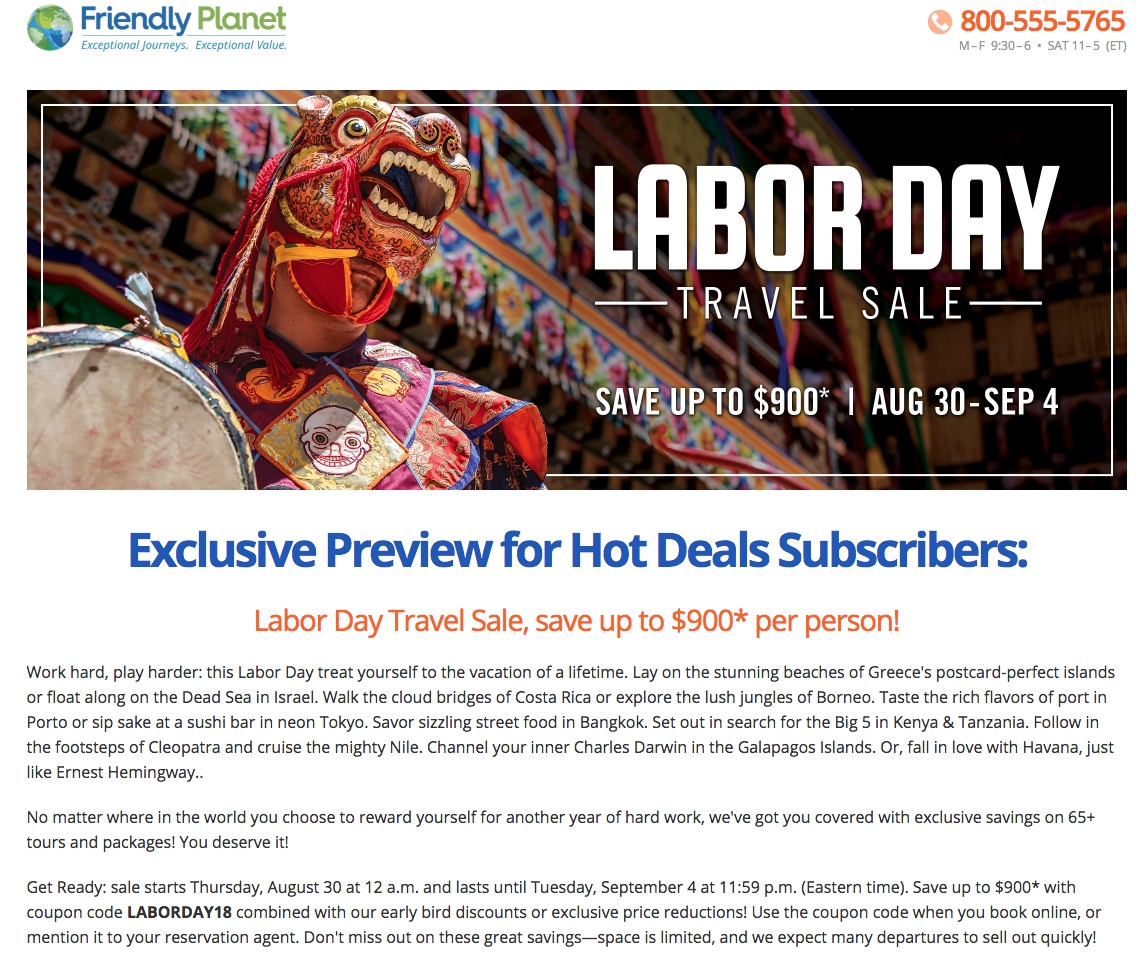 KAYAK FLIGHT HACKER GUIDE
If you're looking to just get away, check out Kayak's new Flight Hacker Guide. Kayak has crunched some serious numbers of every aspect of flights and come up with a handy guide for booking the best flights at the best time at the best prices. It's … the best.
The sections break down as Best Airlines, Top 10 Hacker Fare Destinations by Region, Top 10 Stopover Cities, and When to Book. Each section offers a glimpse into where to go right now without breaking the bank. It's great if you're looking to fly to, say, Bangkok but you're not sure when to go. Simply check out their calculated schemes to find the best time to fly and, more importantly, the best time to buy.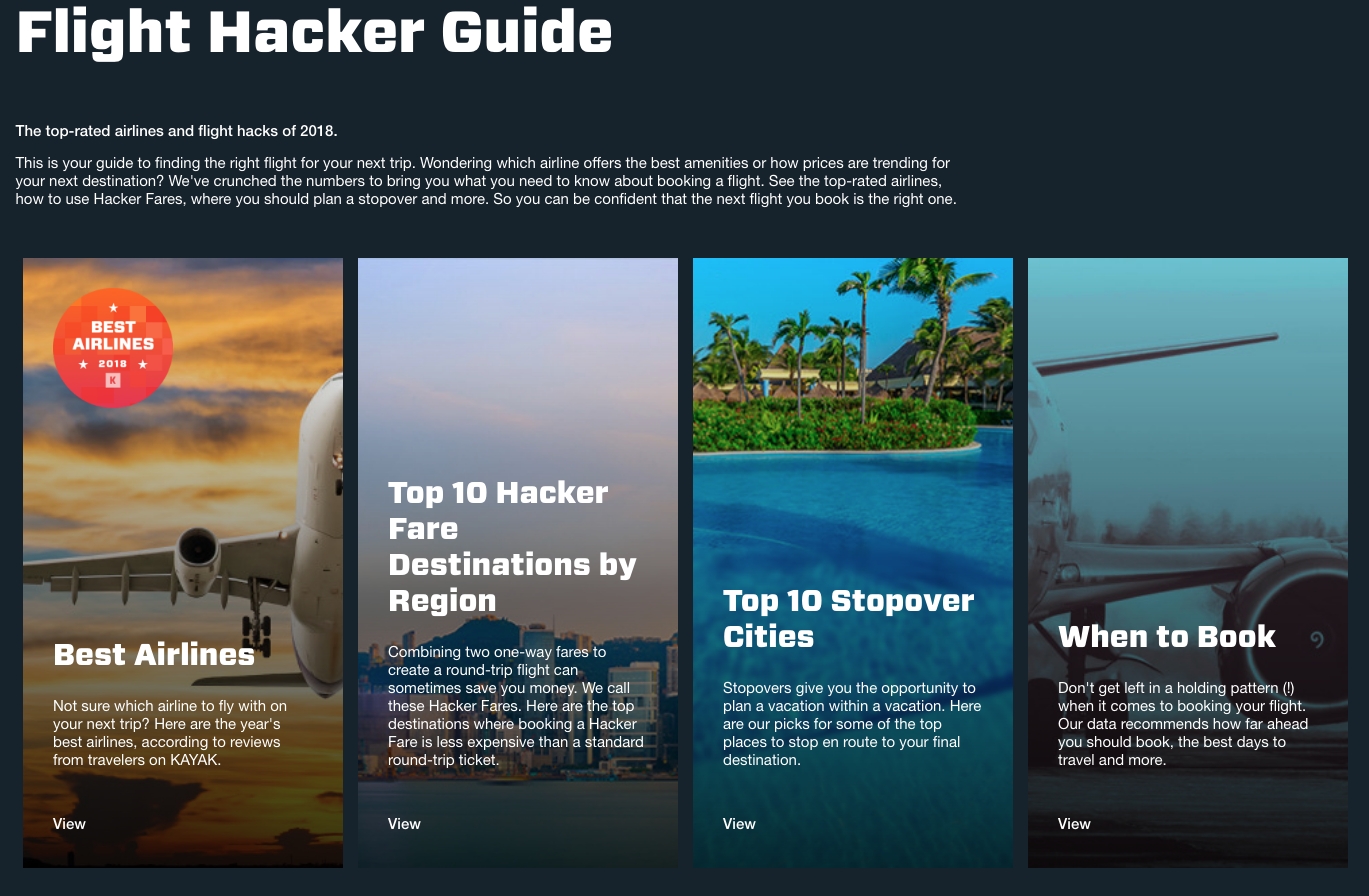 $89 FLIGHTS TO EDINBURGH ON NORWEGIAN
Getting to Europe has never been cheaper. Right now, Norwegian is selling one-way flights from New York to the whisky wonderland of Edinburgh, Scotland for $89. Likewise, you can score flights to Ireland for $99 and tickets further afield in Europe for as little as $129 each way. You'll have to wait until November to fly but you just can't beat those prices.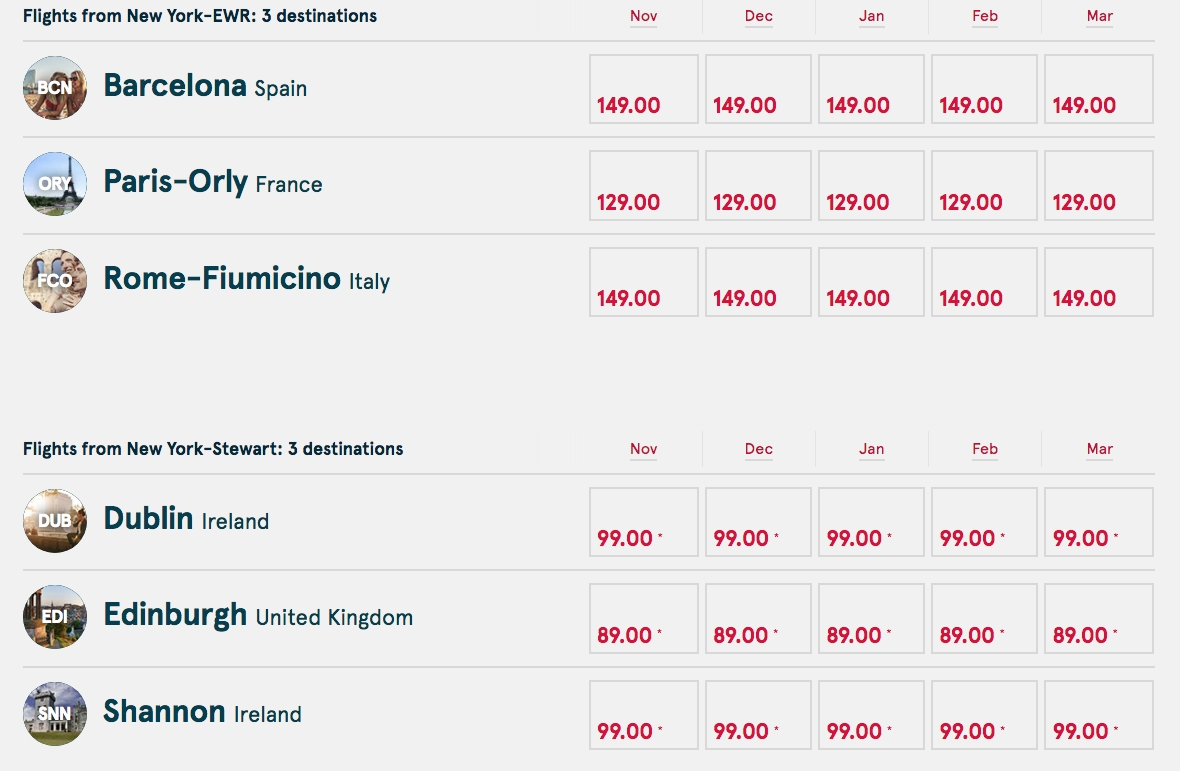 $99 FlIGHTS TO LONDON AND PARIS WITH PRIMERA AIR
Primera Air is the new kid on the block and they're ready to get you on their planes. They're offering $99 one-way flights between East Coast cities and London or Paris. That's an easy C-note to get yourself to London or Paris anytime in the coming months. Come on, that's nuts.
WOWAIR'S BEST DEALS
WowAir is keeping the race for best and cheapest budget airline tight. Currently, they're offering $99 flights from all over America to Iceland leaving as early as this week. Starting next week, you'll be able to score a slew of flights from all over America to all over Europe for as little as $159 each way. Again, that's a steal all around.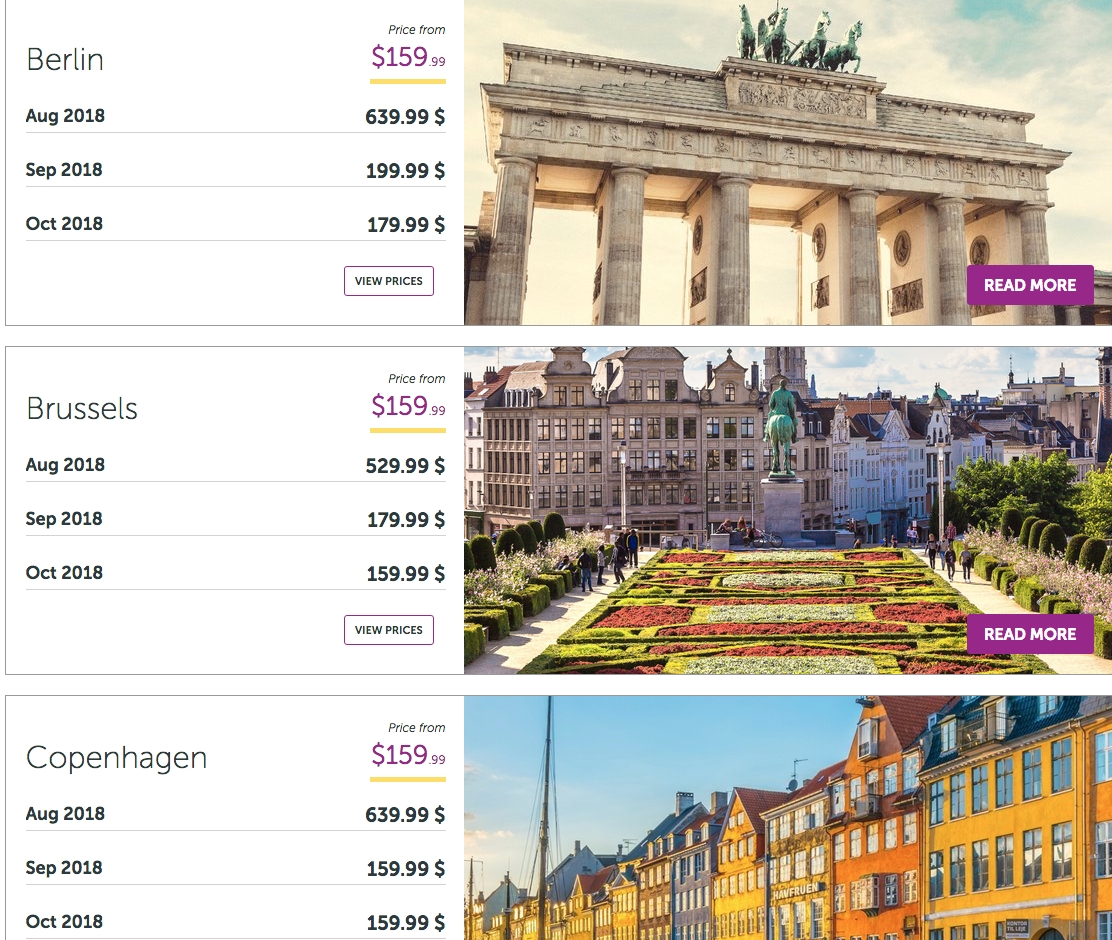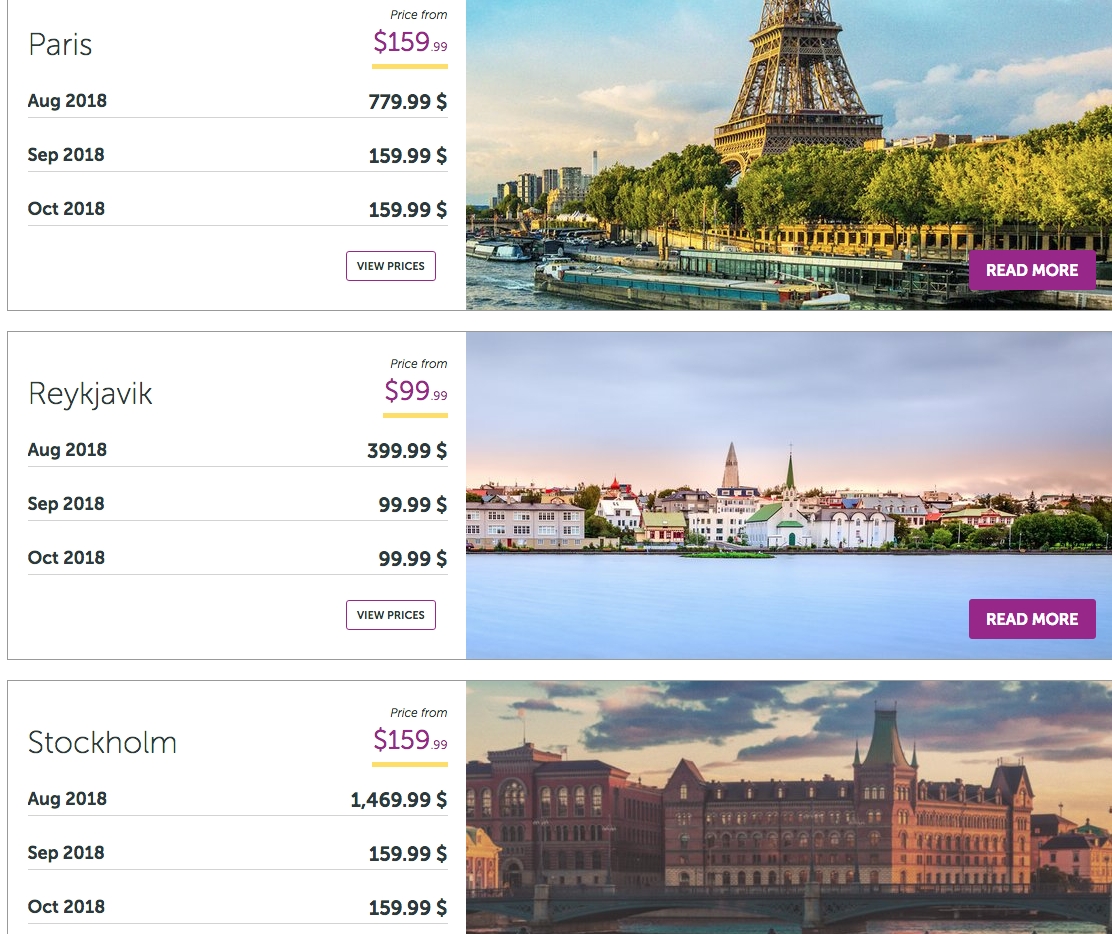 $10 FLIGHTS AROUND ASIA WITH AIRASIA
Already in Southeast Asia? Have you fallen in love with the area and are looking to see more? AirAsia is the play. You can snag flights all over the region for as little as $10. That's a tenner to see a new corner of the world, experience a new culture, and dive into a unique cuisine. Those are all wins.
$5 FLIGHTS AROUND EUROPE ON RYANAIR
If you're already in Europe, you need to seriously consider jumping on a RyanAir flight. One-way tickets on the budget carrier are often as low as €3, or about five bucks. Generally speaking, flights will be closer to €9 to $12 each way. Either way, that's still a steal since you're getting a flight for the cost of a street-level meal with the added benefit of being somewhere new to you.
$20 FLIGHTS WITH FRONTIER
Frontier is offering $20 one-way flights all over American right now. You'll have to fly between September 8th and November 7th, generally. Still, it's only $20 to see a new corner of the country and that's unbeatable in every way. It's time to hit that open road!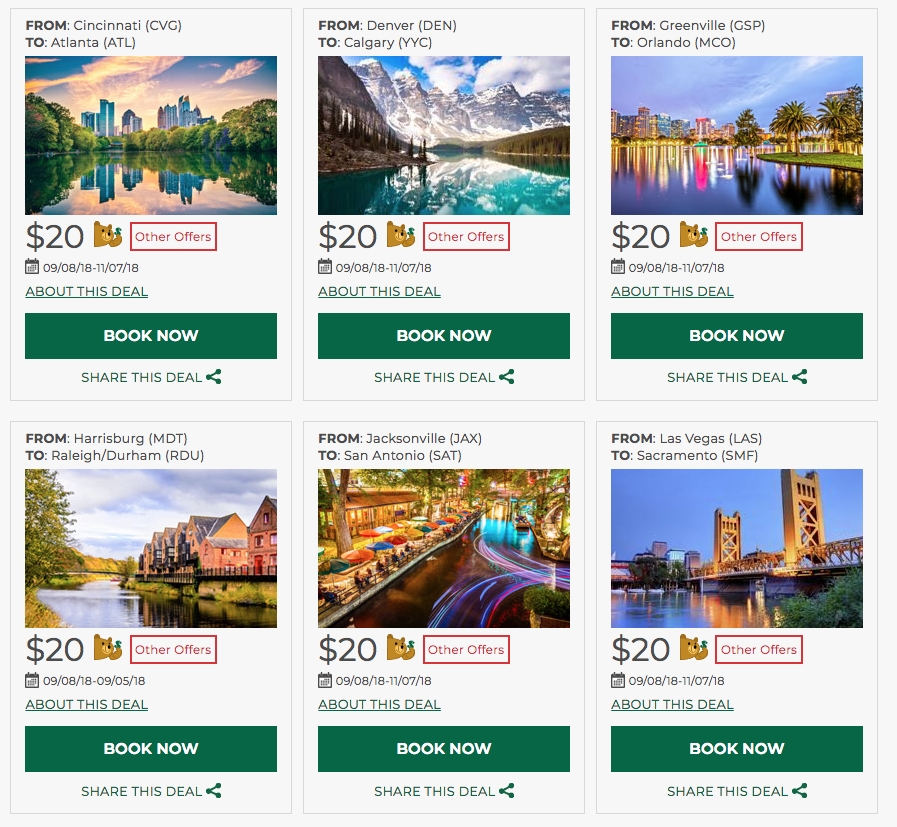 SOUTHWEST FLASH SALE
Southwest is running a Nationwide Sale through Thursday, August 30th. You'll have to scroll and shop this one to see if there's anything good for your home airport. Expect to find one-way flights around the country for as little as $50 with longer hauls across borders costing between $99 and $150. Now, might be the time to book.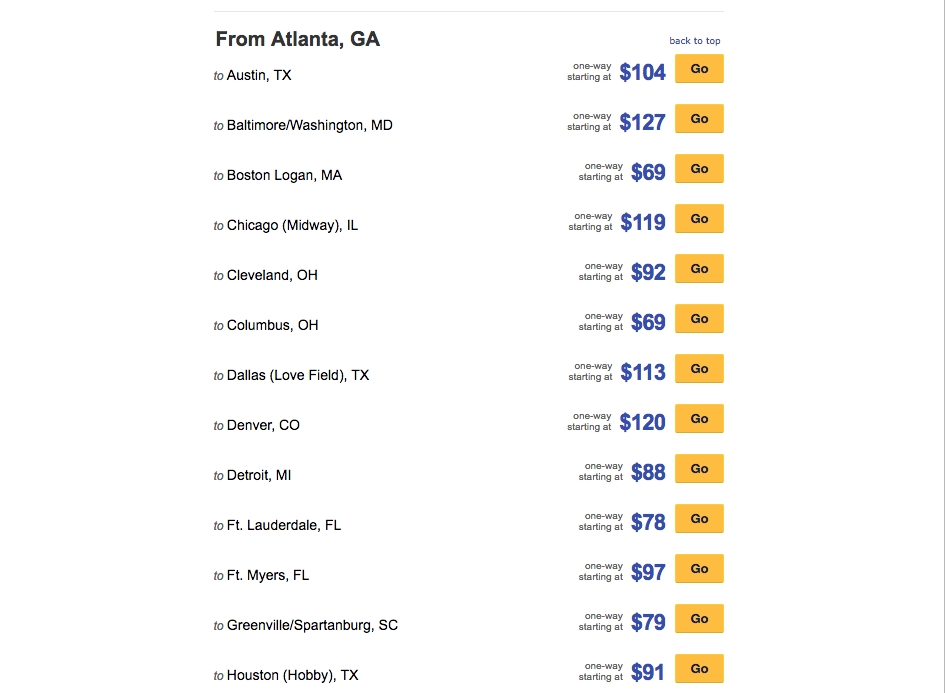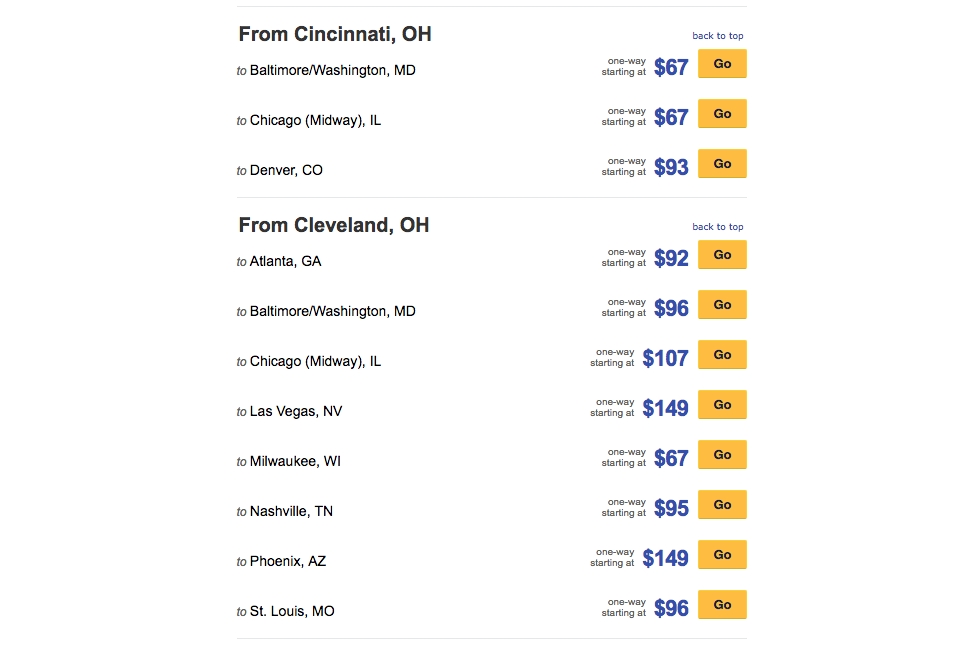 UP TO 20% OFF LAST MINUTE DEALS WITH CONTIKI
Do you want to get out by Thursday? Contiki can make that happen. Their Last Minute Deals have steep discounts on travel packages for the 18-35 crowd who are looking to have an amazing time while experiencing something new. Seriously, there are trips leaving on Thursday that are discounted right now. It might be time to dive in.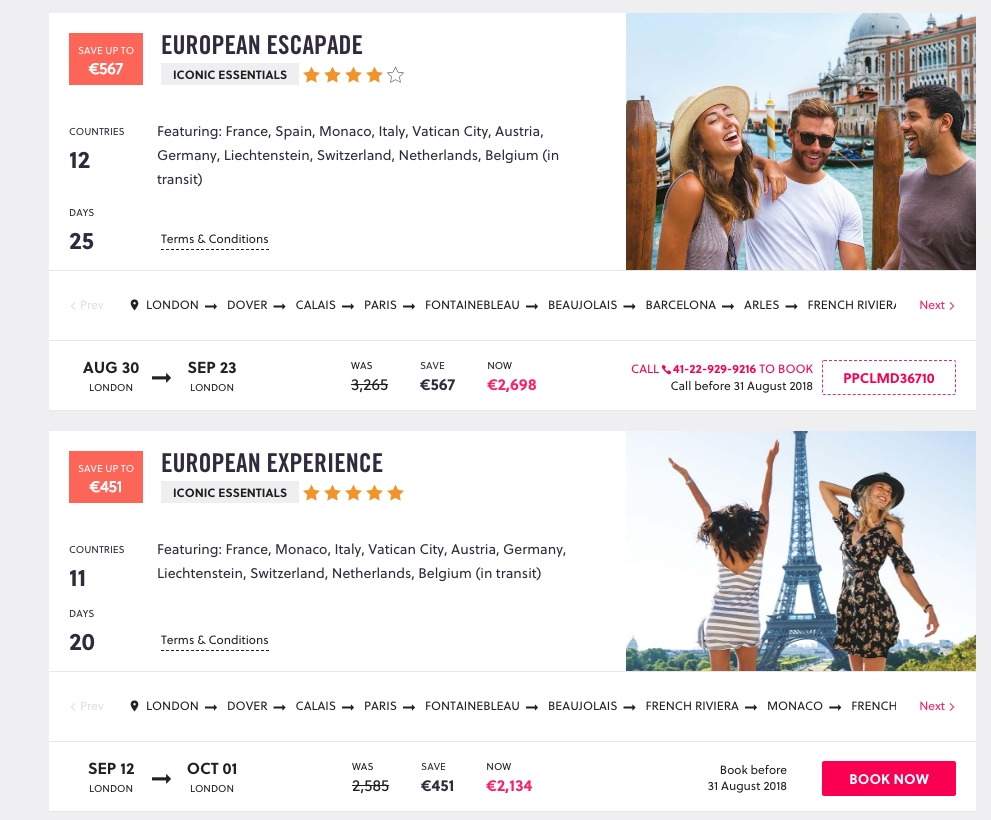 15% OFF CENTRAL AND SOUTH AMERICAN TRIPS WITH INTREPID TRAVEL
Intrepid Travel has an adventurer mindset. Their package tours of the coolest and often most remote corners of the planet are the stuff of bucket list dreams. They're currently offering 15 percent discounts on trips to South and Central America through September 6th (you'll have to travel between 10/1/2018 and 3/31/2019). If you've been dreaming about trekking Patagonia or finally seeing the Galapagos, this is your shot to make it happen.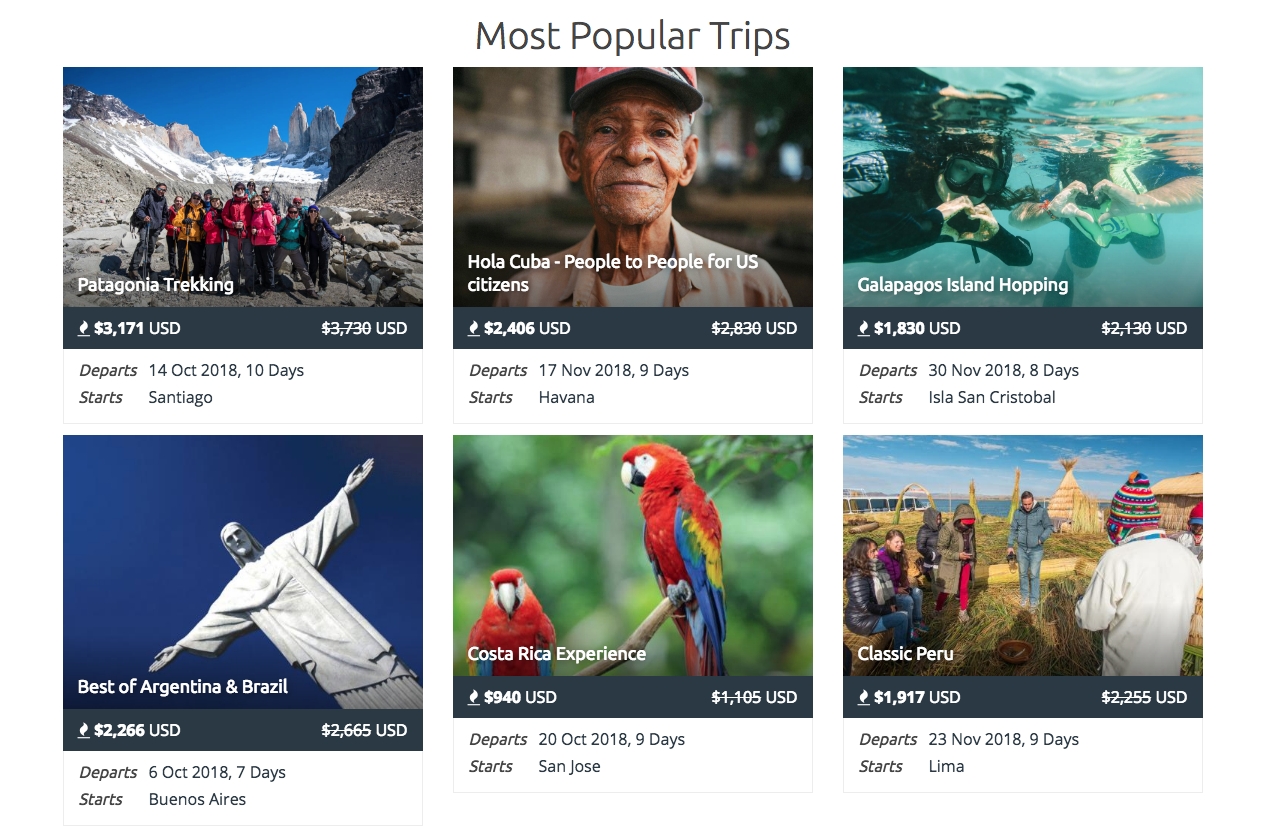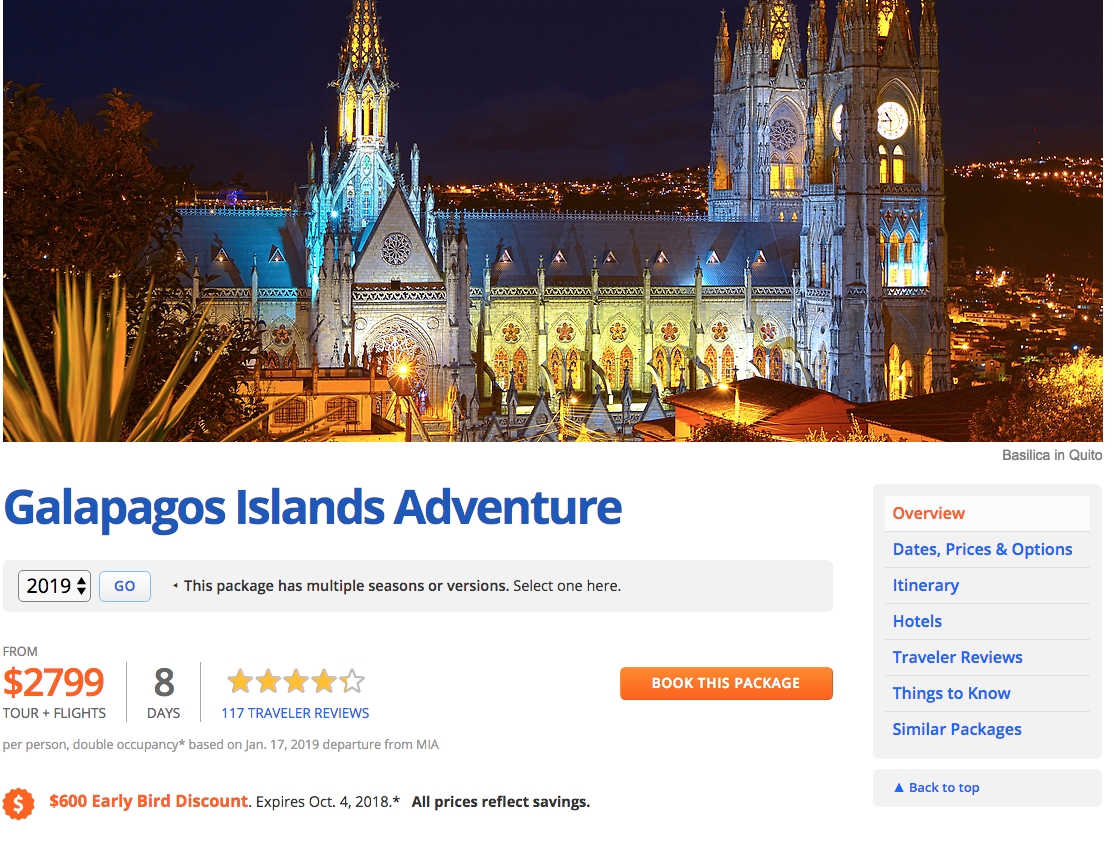 SAVE $100 WHEN YOU BOOK WITH ROADIES
Fancy living like a rock star for a spell? Is the allure of the sunny American Southwest calling you? Roadies is the answer to that call. The tour bus company brings rockstar experience to the idea of bus travel with plush, kitted out buses, amazing excursions (cannabis farm amazing), and a tour manager to make sure you have the best experiences the route can offer. This is the way to escape and live like a baller for a few days.
The best part? If you can book a trip now, you'll get a $100 discount.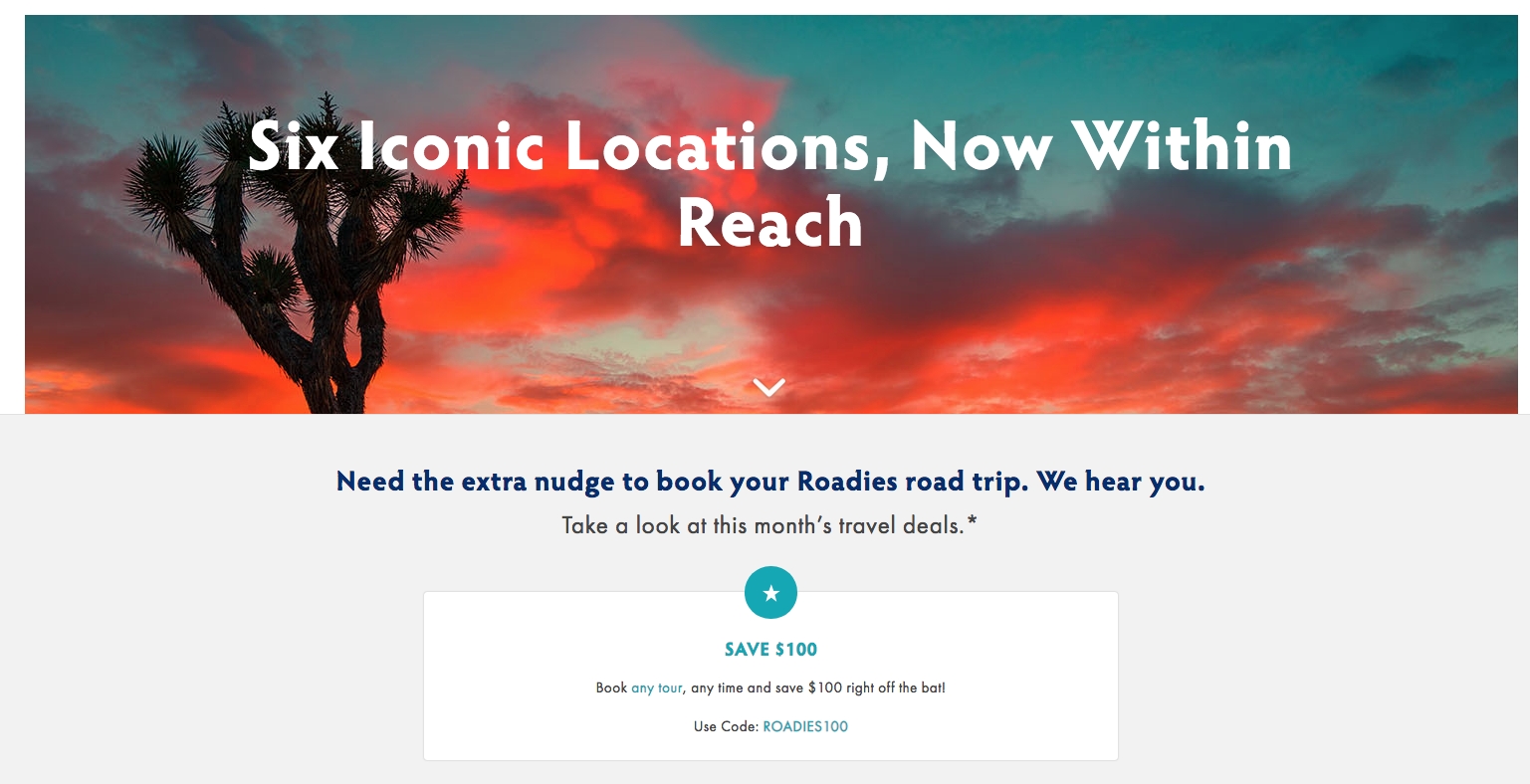 SAVE UP TO 30% ON TRIPS TO TAHITI
Tahiti is the epitome of over the hills and far away. The Polynesian Island chains are basically halfway between South America and Australia in the South Pacific and offer paradisical experiences all around.
Right now, Tahiti Tourisme is offering a steep 30 percent discount on trips to the islands. The packages include roundtrip airfare (from LAX), lux accommodations, transport between islands, and breakfasts for around $2,000. The sale ends September 15th. You'll have to travel either between November 22nd and December 13th or January 7th and March 31st next year. Enjoy paradise.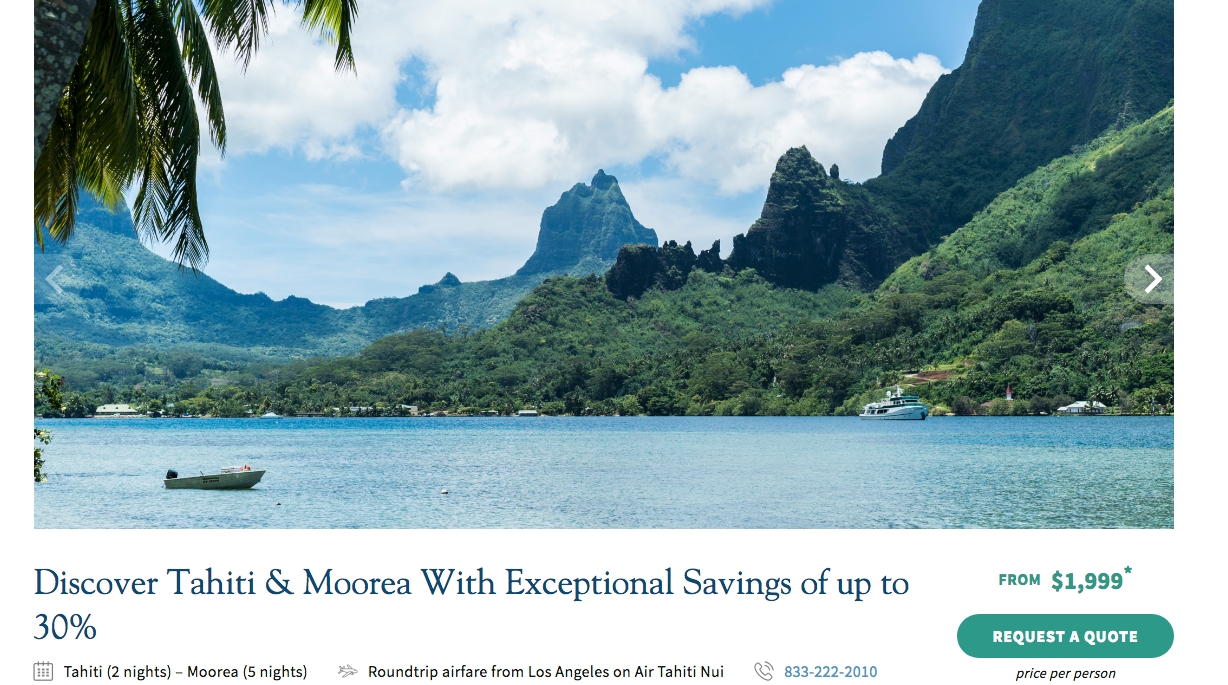 HOTEL DEAL: STANTON SOUTH BEACH, MIAMI
If you're looking to live like a baller this coming weekend and happen to be in Miami, then check out Marriott Stanton South Beach's deals. You can score a 20 percent discount if you book in advance. Their plush rooms, killer pool scene, and access to the beach are worth every penny. Check out the hotel's deals here.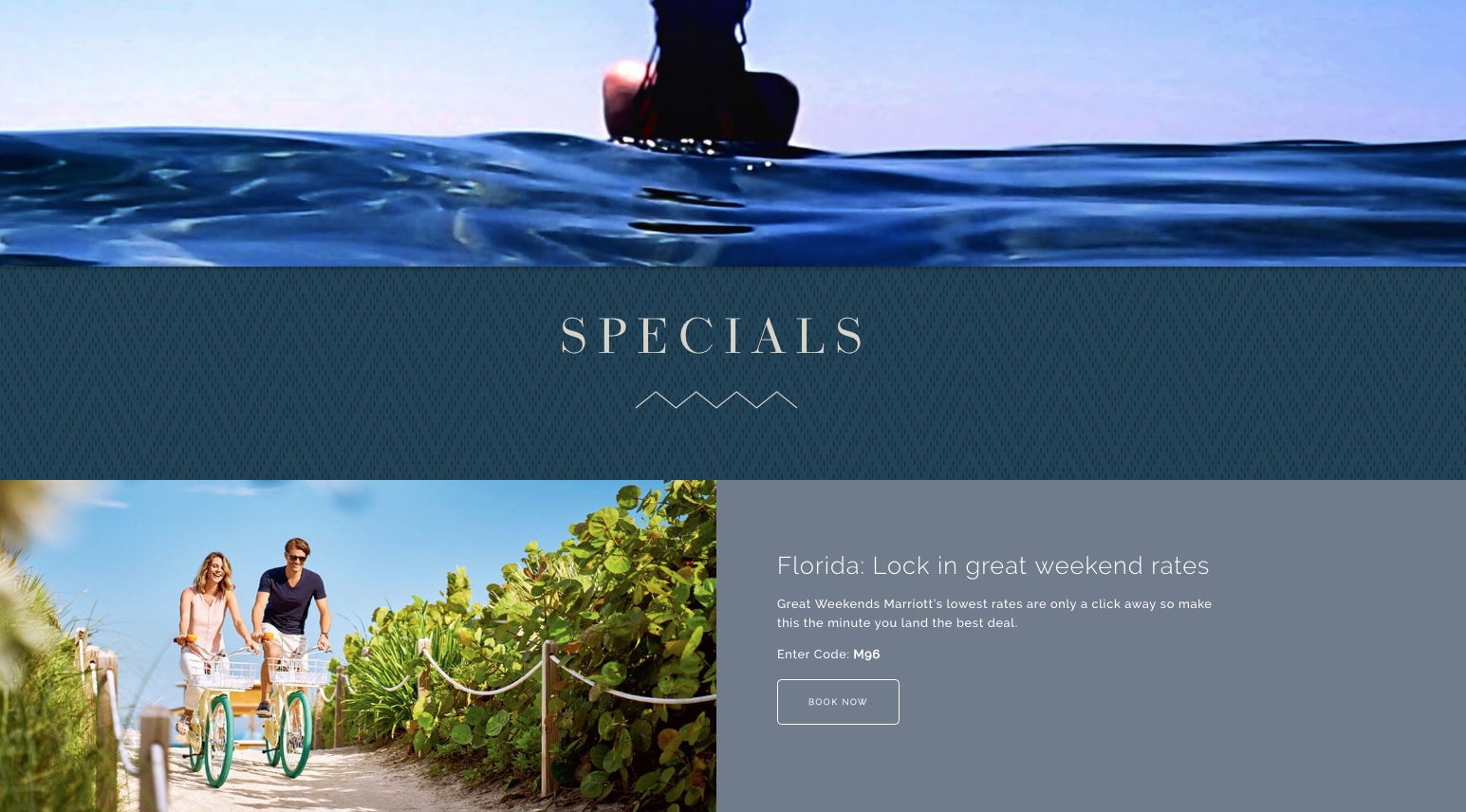 HOSTEL OF THE WEEK: JONATHAN HOSTEL & GUESTHOUSE, PALERMO, SICILY
If you did make it to Europe on one of those cheap flights on WowAir, Norwegian, or Primera, you're going to need a place to stay. Hostelworld.com always works if you want to save some cash on lodging plus make new friends all at the same time.
There are over 36,000 properties listed on the aggregator, so finding a spot will be easy. One of our favorite picks is on the island of Sicily. Jonathan Hostel & Guesthouse is a prime spot to call your home for a few days. The location is key. The hostel is a few short steps from either the Palermo coast, main train station, or historical center. Amazing food and bars are everywhere along the neighborhood's cobbled, narrow streets. The rooms are clean, safe, and comfortable and the staff is welcoming and amazingly helpful.
If you're really looking to stretch your cash, you can score a bed in the dorm for only $17 a night. That's a steal to be in one of the best food cities in Europe. You can spend all that cash you're saving on spleen sandwiches, creamy cannoli, gelato, and endless squares of Sicilian pizza.