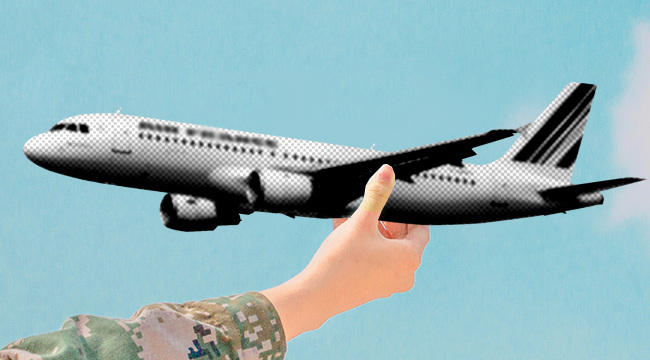 August is here and that means summer is winding down. We have about a month until Labor Day hits and then fall starts inching ever closer. But, fear not, late summer is the best time to score a great cheap flight or travel deal as airlines, hotels, and travel companies make one last effort to get you on the open road.
Over at Hopper, they crunched the numbers and found that prices are about to plummet for summer travel across the board. Flights to Europe are going to drop over the coming weeks — some destinations by up to 50 percent. Amsterdam, Helsinki, and Nice are leading the pack with the biggest drops. So, right now is your chance to score a great cheap flight and see a new corner of the world before summer fades into autumn.
Below are some of the best deals on cheap flights and travel packages right now. These are the sites and Twitter feeds that you should be following and setting up alerts for. Prices will vary. Sales will pass quickly. You've gotta shop hard and act fast. Good luck out there and happy travels!
SECRET FLYING DEALS
The best place to actually score one of those late summer deals on flights is to keep an eye on Secret Flying. They post new flight deals daily and have a constant ticker of the cheapest and best deals.
Right now, you can snag a roundtrip from ATL to PDX (and vice versa) for only $214. That's a steal for a cross-country flight. Further afield, roundtrips from Fort Lauderdale to Costa Rica are super cheap right now, clocking in at $97. That's less than one-hundred bucks to see Costa Rica. You can't beat that price. Lastly, flights from Kansas City to Sydney, Australia are running $803 roundtrip. It might be time to consider a trip to the outback!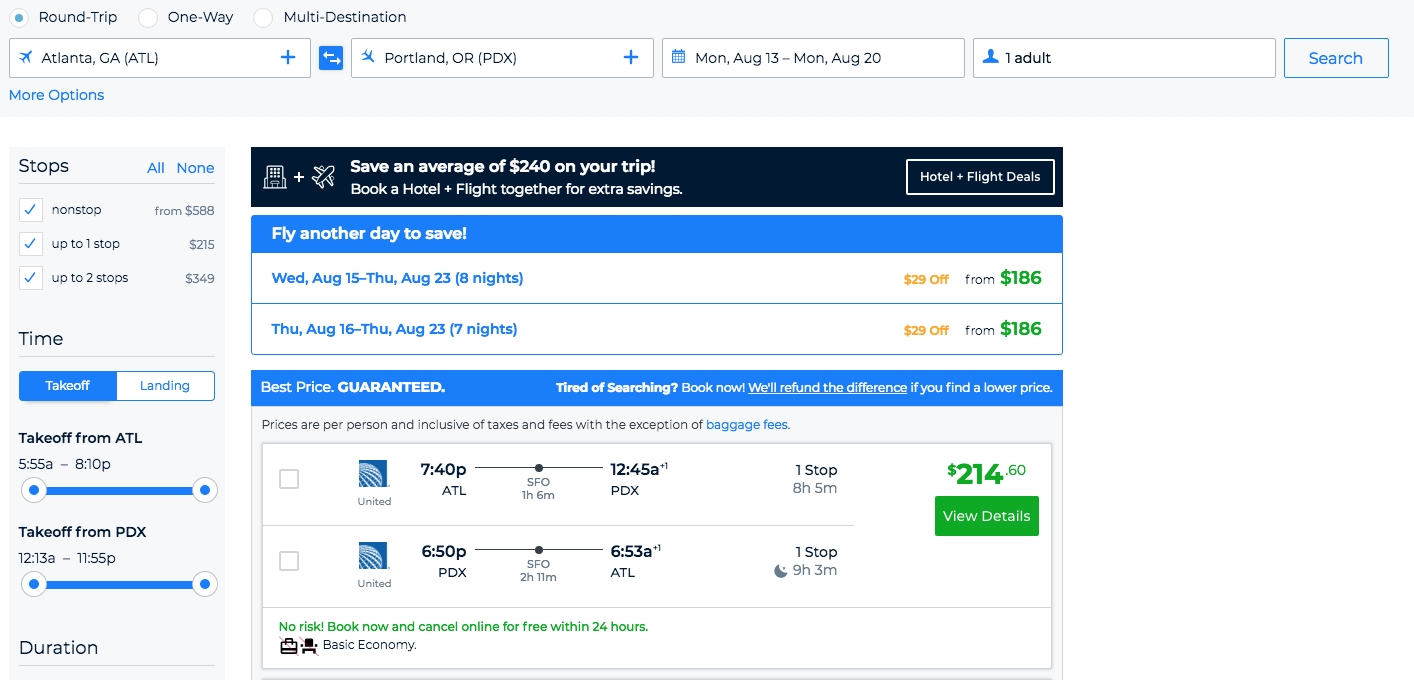 LATE SUMMER DEALS TO ITALY AND SPAIN ON NORWEGIAN
Norwegian is your best bet to get to Europe without breaking the bank. Right now, you can score a one-way flight to Spain or Italy for as little as $169. That's a crazy good deal for a chance to spend a week or two exploring the wonders of the Mediterranean (and eating yourself silly in some of the best food destinations on the planet).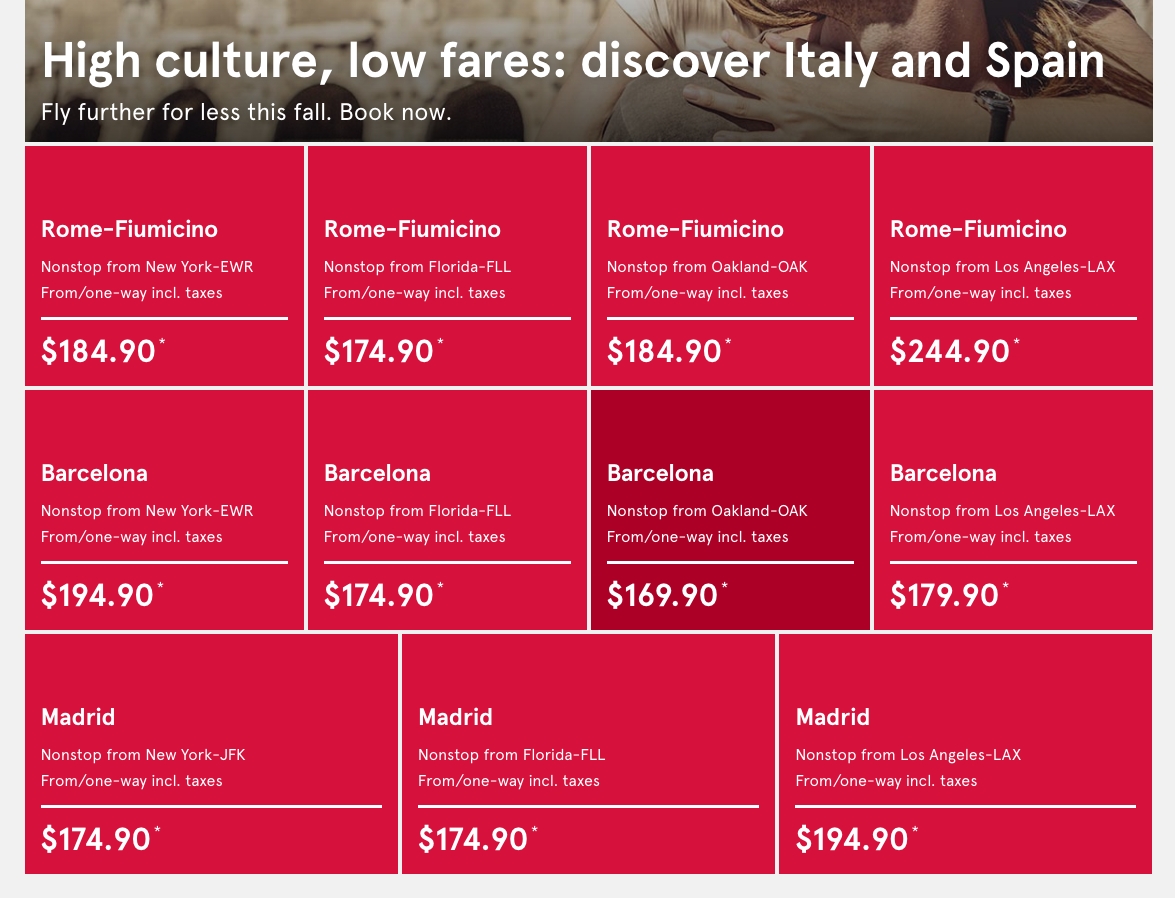 $3 FLIGHTS AROUND EUROPE ON RYANAIR
Once you're in Europe, see more of it! RyanAir is unbeatable when it comes to one-way flights around the continent. If you shop it, you can find flights for as little as €2.50. That's only $3 for a flight. That's the price of a side of guacamole … for a whole flight that'll take you somewhere completely new. Go! Have fun!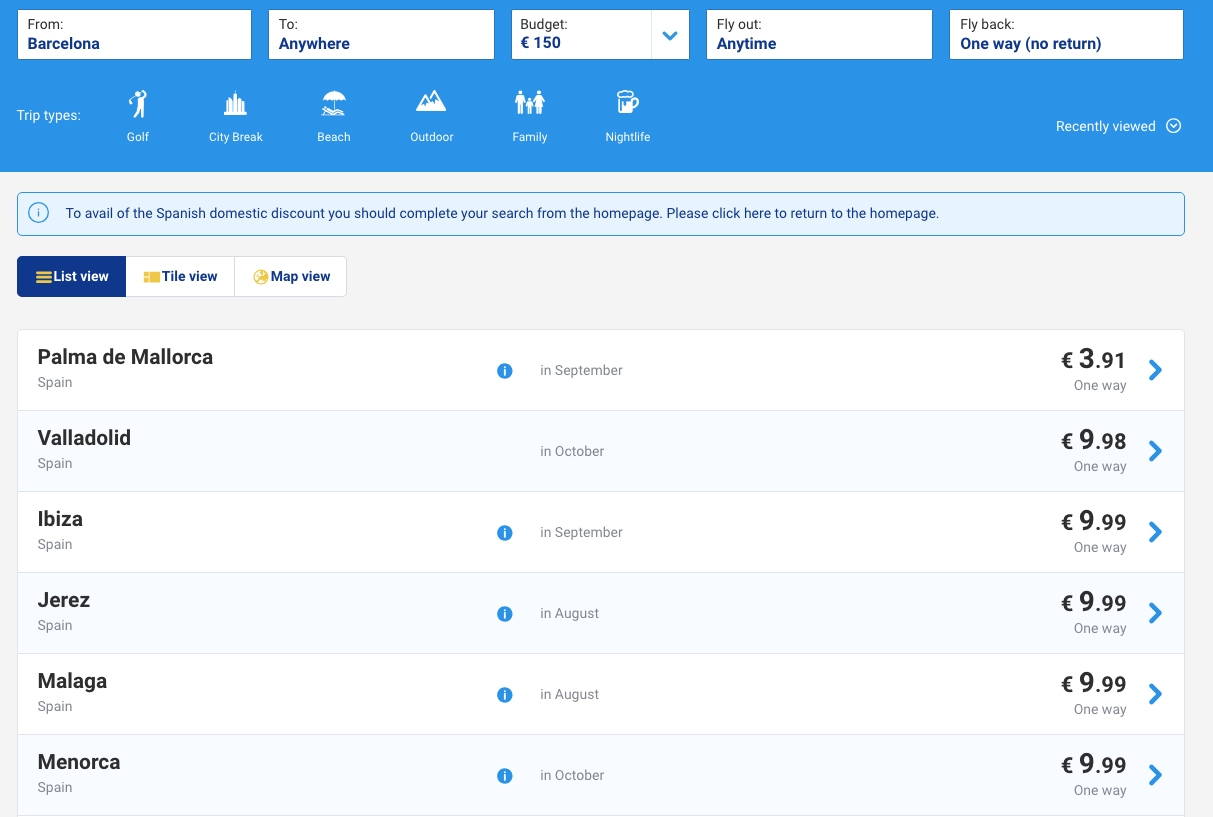 $95 FLATBED FLIGHTS AROUND ASIA ON AIRASIA
On the other side of the world, AirAsia is offering a seriously great deal on their business class seats to destinations all over South, East, and Southeast Asia. Fully flatbed seats to select destinations around the region are going for less than $100 each way. That's business class comfort for less than a c-note. It's a great time to fly.
WOWAIR FLIGHTS TO INDIA FROM THE U.S.A.
Wowair is expanding to cover more and more of the world. Case in point, they're offering flights from Boston all the way to New Dehli, India starting in December. Those flights are going to set you back around $370 each way. That's $740 roundtrip to get to the other side of the globe. You can't beat that.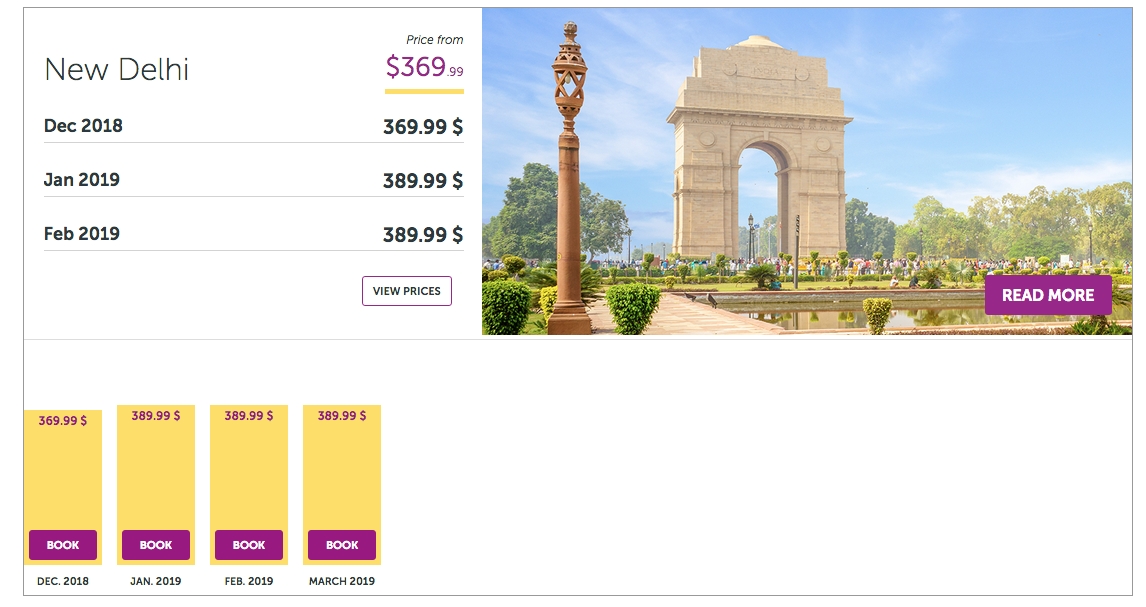 SAVE OF UNIWORLD CRUISES THROUGH INDIA
Speaking of India, a great way to experience the intensity and wonders of the country is by river cruise. Uniworld is one of the best small ship cruise lines in the world with excellently appointed boats that focus on making your trip the best it can be. Currently, they're offering fall discounts and 30 percent discounts on 2019 Indian river cruises that'll allow you to see a large swath of the South Asian nation. Now's the time to strike.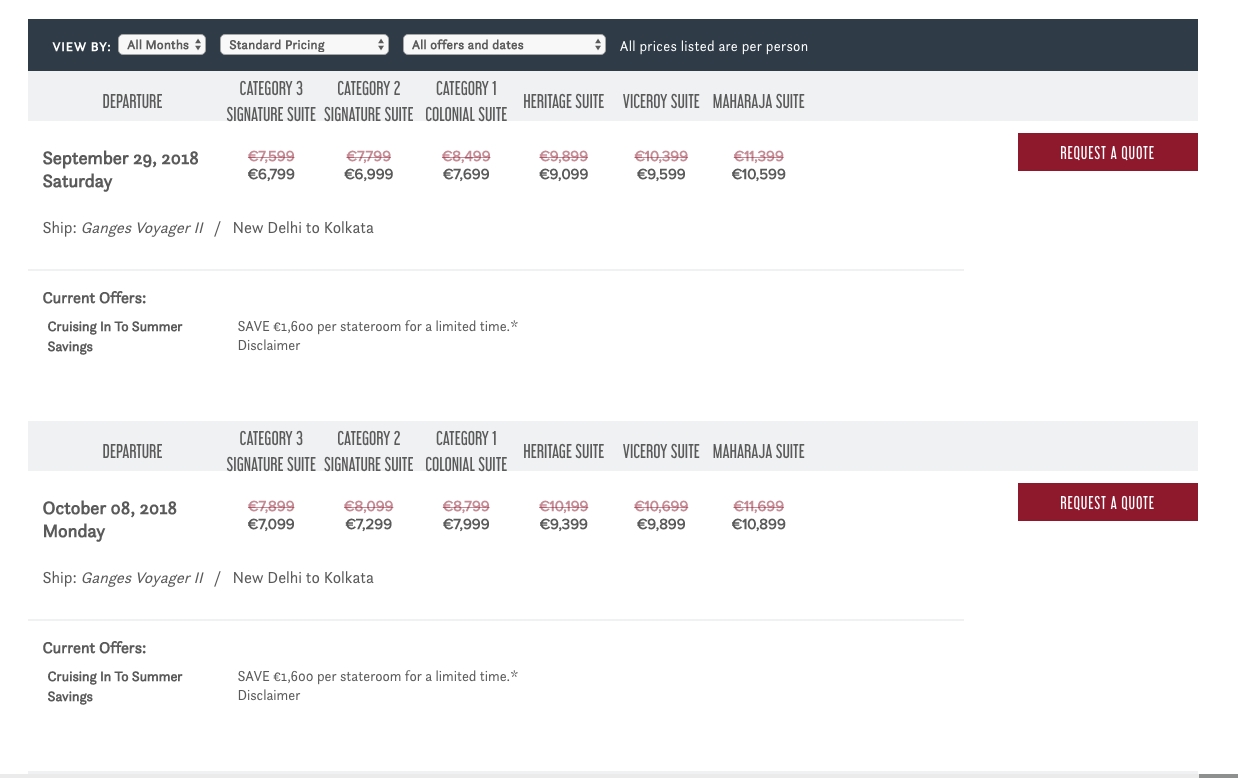 DISCOUNTS ON TRIPS TO THE ADRIATIC WITH FRIENDLY PLANET TRAVEL
Looking to take all the worry and stress out of travel? Try a tour company. They'll organize everything, put you up in great hotels, make sure you don't miss a delicious meal anywhere, and assure you a killer time to boot.
Friendly Planet has fantastic deals across the board. One of our favorites right now is a trip along the Adriatic Coast to Croatia, Italy, and Slovenia. That's three countries to check off the ol' bucket list in one vacation. If you can book before August 23rd, you'll get $300 off and you'll score a flight deal for only $500 above the standard price. That's a lot of savings.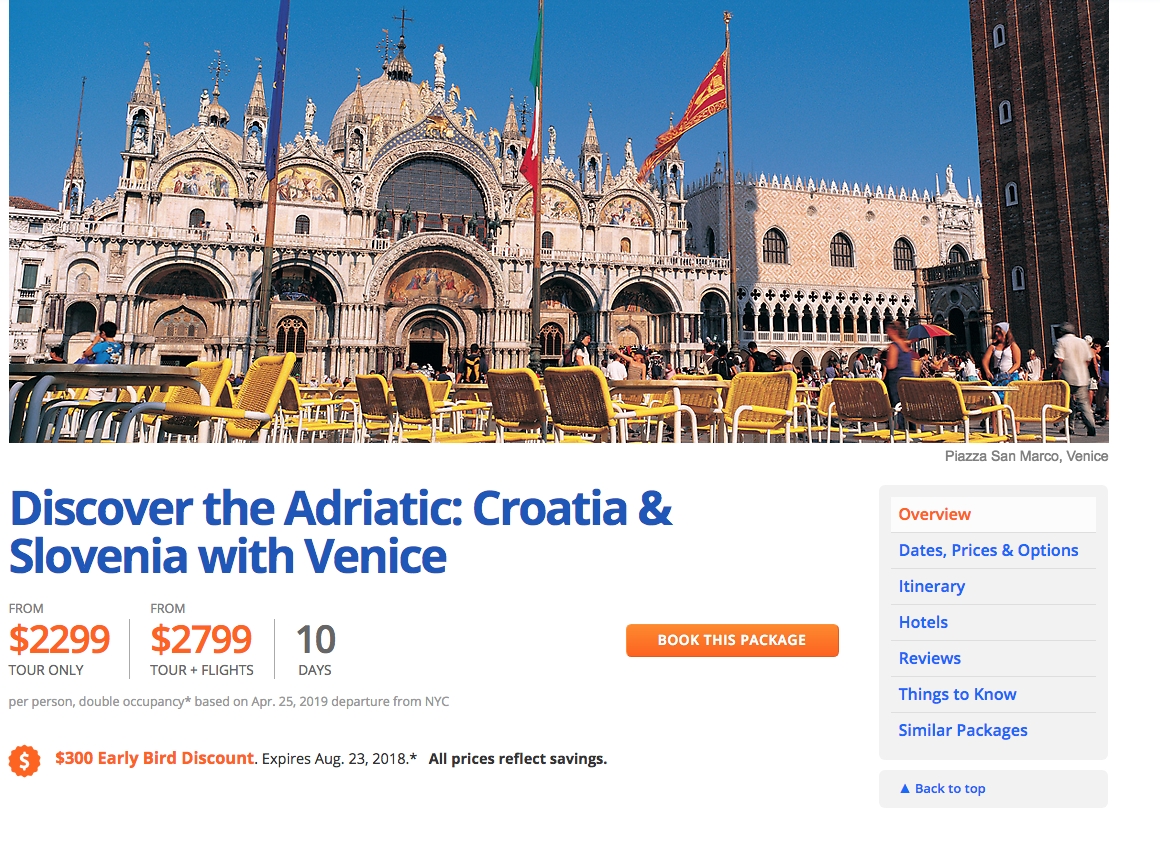 EXPLORE LIKE A LOCAL WITH HILTON IN TEXAS THIS SUMMER
Back stateside, Hilton Texas is offering a great supplemental deal when you stay at one of their many Texas hotel branches. Staying in San Antonio? You'll get 40 percent off Six Flags admissions. A stay at the Hilton in Dallas-Fort Worth will score you two free distillery tour tickets at the Whiskey Ranch and a 25 percent discount on their booze. Hilton Austin is offering 30 percent discounts on surf lessons. Hilton Houston has a great deal for baseball lovers with Field Box game tickets and stadium tours for only $45 per person. This is a great way to get the most out of your destination.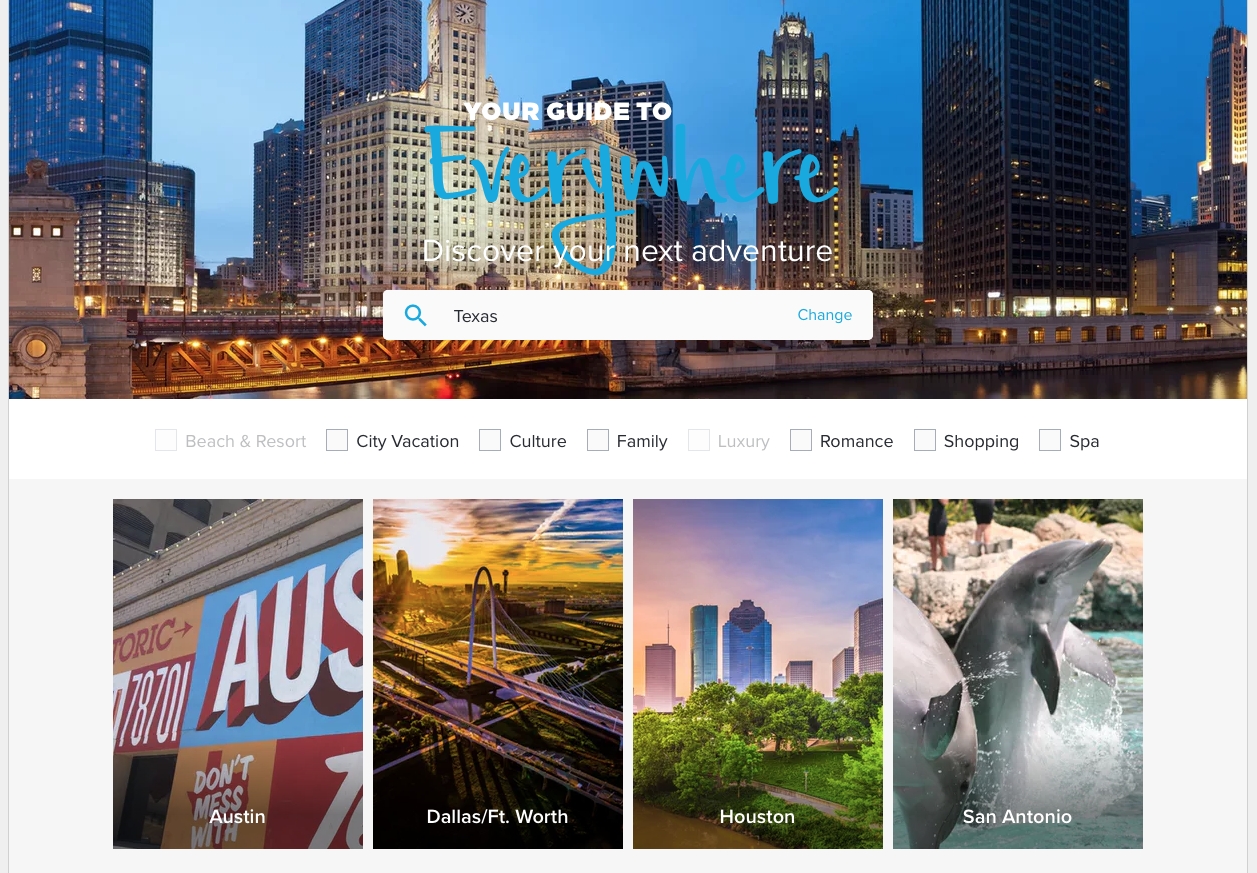 HOTEL AND FLIGHT DEALS AROUND JAPAN
H.I.S. Tours is offering deals on trips around Japan this summer. You can score an in-country roundtrip flight with a hotel for around $200 and tack on a whole new city and experience if you're already in Japan. It will make an awesome trip even better.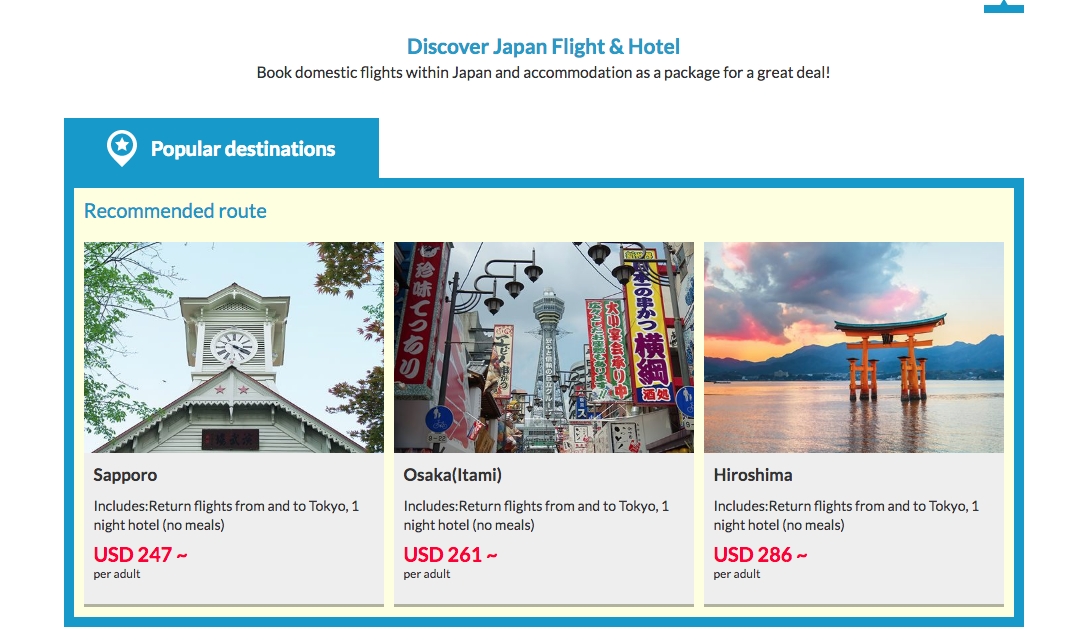 CITY WONDERS TOURS
If you're planning a trip to one of the big destinations in Europe this summer, there's a pretty good chance you'll want to see the coolest sights in those cities. City Wonders is your ace-in-the-hole for that. The tour guide company has one-of-a-kind tours led by actual experts in their fields around places like the Louvre in Paris and the Vatican in Rome.
They offer "jump the line tickets" (crucial in the summer heat) and off-the-books tours of places you'd otherwise only get to see the surface of. One great example is their Vatican Breakfast Tour which takes you into the grounds before anyone else, feeds you from the Pope's own farm and gardens, and allows you to see the wonders of the historical site with little interference. It's a spectacular way to experience any destination.
LAST MINUTE DEALS WITH INTREPID TRAVEL
Intrepid Travel is the tour company for the adventure set. They go to places that are hard, fun, and rewarding. Their last minute deals will help you score a late summer travel deal for all your bucket-list-checking needs. Check out their Last Minute page and find the destination that most intrigues you!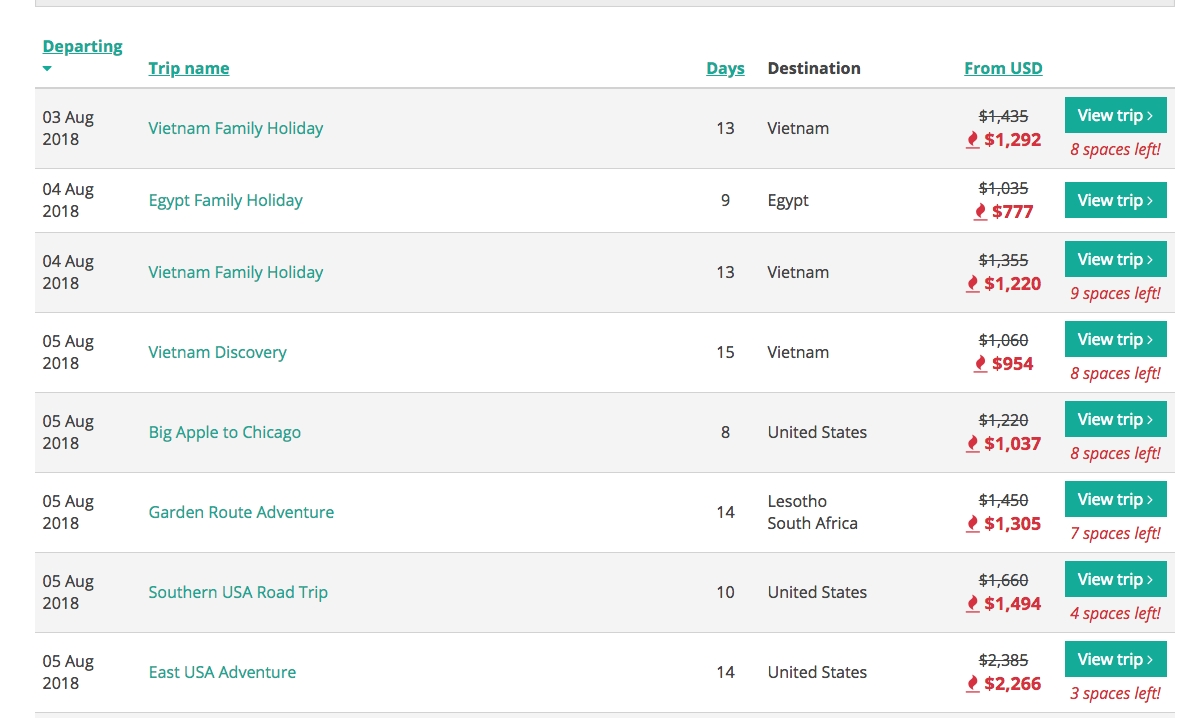 CONCERTS WORTH TRAVELING FOR: OUTLAW MUSIC FESTIVAL AT THE HOLLYWOOD BOWL (Los Angeles, CA)
A great concert is always worth traveling for. Willie Nelson's stacked Outlaw Music Festival is one of those shows. This year's lineup includes an amazing set from soon-to-be-legend Sturgill Simpson, Phil Lesh & Friends, Margo Price, Lukas Nelson & Promise of the Real, and Particle Kid! Of course, Willie is performing too.
Presale tickets for the October 21st show at L.A.'s Hollywood Bowl just went on sale. You can score a ticket here with the code HOLLYWOOD until August 3rd at ten PM Pacific Time. Regular tickets go on sale August 4th.
HOTEL OF THE WEEK: SHERATON MAUI RESORT & SPA
A late summer trip to Hawai'i should always be in the cards. We all need a little Pacific breeze in our souls and Pacific salt water on our skin. Sometimes, we also need to live a baller life (if only for a short vacation).
The Sheraton Maui is offering special rates with 15 percent discounts right now. For an end-of-summer blowout, they're offering rooms for only $230 per night during Labor Day weekend. That's almost half the regular room rate. Find a cheap flight, pack the sunscreen, and go to Hawai'i!