Great Mexican food is abundant in Southern California, but as a few million McMansion in the suburbs will attest, so is bad taste. And deciding where to eat, in a city with thousands upon thousands of options and some of its best restaurants hiding in mini-malls, can devolve into a special kind of hell. Who can you trust to steer you toward the perfect taqueria? Yelp? Friends? Danny Trejo?
Fortunately, dear food vagabond, like Virgil guided Dante through the Inferno, we shall light your path to the seven best taquerias in the Los Angeles area (Long Beach included). Why seven? Because shoehorning a Divine Comedy reference into the intro of a food article is just what your Mexican food search requires. And what could possibly be funnier than 14th-century Italian narrative poetry?!
Nothing. Now let's get hungry.
Al and Bea's Tacos — 2025 E 1st ST, Los Angeles CA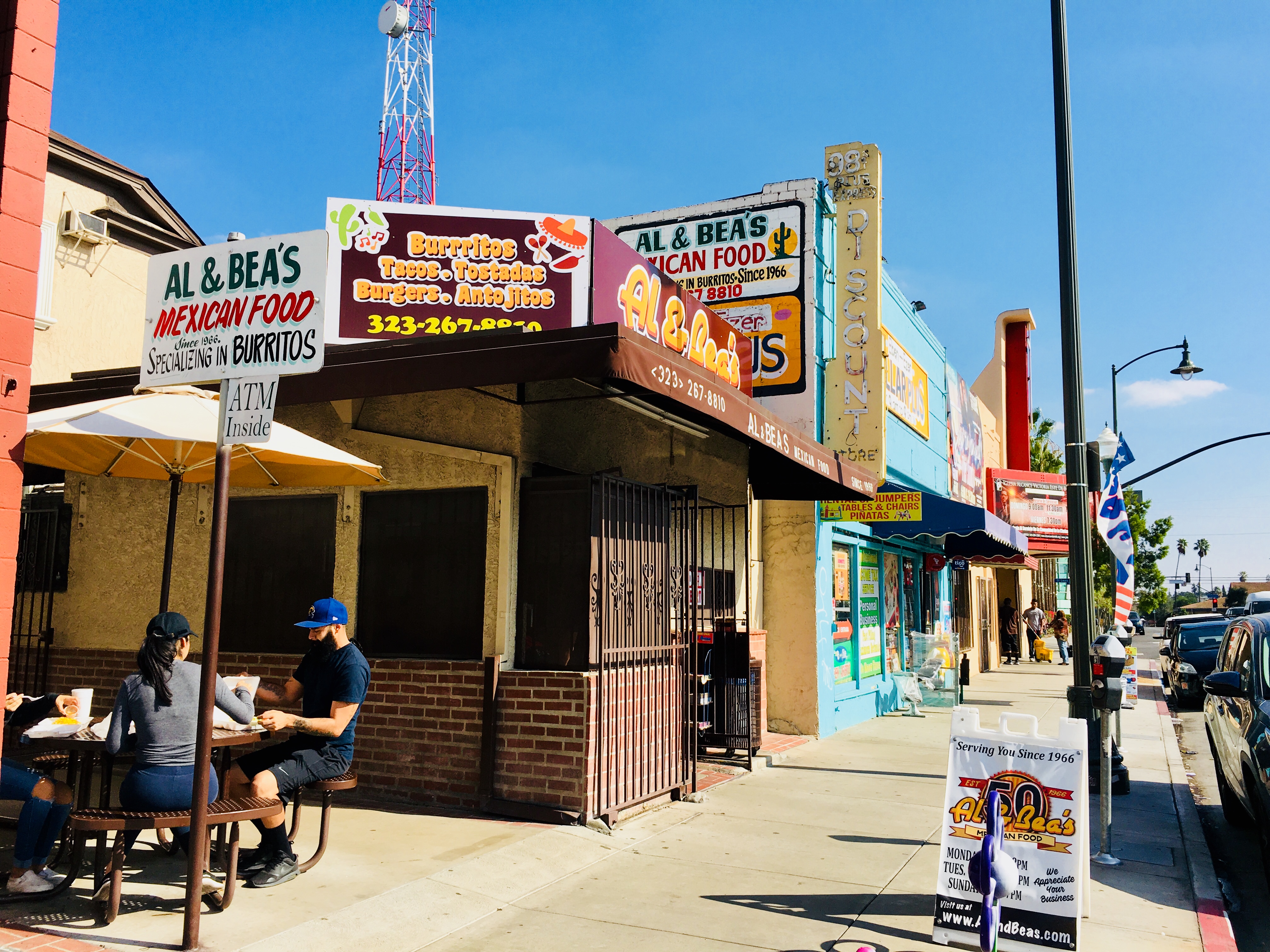 Al and Bea's is a cute little establishment in the heart of Boyle Heights. Despite its outdoor seating, one order window, and small kitchen crew, this tiny place is packed with flavor. They have a friendly staff who are more than happy to make suggestions. The Combination Burrito — consisting of tender shredded beef, authentic refried beans, cheese, and a hot green salsa — is so delicious it'll have you babbling between bites like a certain President.
"This burrito [chomp] people are telling me [chomp] terrific beans, I'm really very [chomp] the best [chomp] and cheese? [chomp] Al and Beas!"
And if that isn't enough to convince you, they have their own merch, so they're obviously doing something right.
El Rancho Grande — E 17 Olvera St, Los Angeles
https://www.instagram.com/p/BEEexgNMKmP/?hl=en&taken-at=4302067