Christopher Osburn has spent the past fifteen years in search of "the best" — or at least his very favorite — sips of whisk(e)y on earth. He's enjoyed more drams than his doctor would dare feel comfortable with, traveled to over 20 countries testing local spirits, visited more than 50 distilleries around the globe, and amassed a collection of bottles that occupies his entire basement (and infuriates his wife).

In this series, he cracks open his worn "tasting diary" and shares its contents with the masses.
---
The spirit of "The Americas" is… not a whiskey at all. It's clearly rum. But when you zoom in and look at the modern United States, it's obvious that whiskey rules. Pull even tighter in and you'll see that, like Scotland with Scotch, the US is known worldwide for its proficiency in distilling, aging, and bottling one particular type of whiskey above all others: bourbon.
While it might not be the first American spirit (applejack and Maryland rye have staked their respective claims there), this corn-based alcohol has its origins in Kentucky (and most distilleries are located there). Nevertheless, in 2021 bourbon is produced all over the country, from Wyoming to Waco to Western New York. This means that there's a glut of great options available.
The plethora of brands competing for shelf space certainly isn't a bad thing for you. More option equals more high-quality bourbons for you to mix with and sip. But it also means that there are a fair number of bottles out there that you don't need to spend your hard-earned money on — celebrity cash grabs, overhyped expressions, and uninspired classics.
To help you hit the taste-meets-value sweet spot every time you buy a bottle, I decided to share my ten favorite "value bourbons." These aren't my all-time favorites and they aren't the rock bottom cheapest. They're just 10 quality "all-rounders" that I give my personal stamp of approval.
Check them out!
Maker's Mark Cask Strength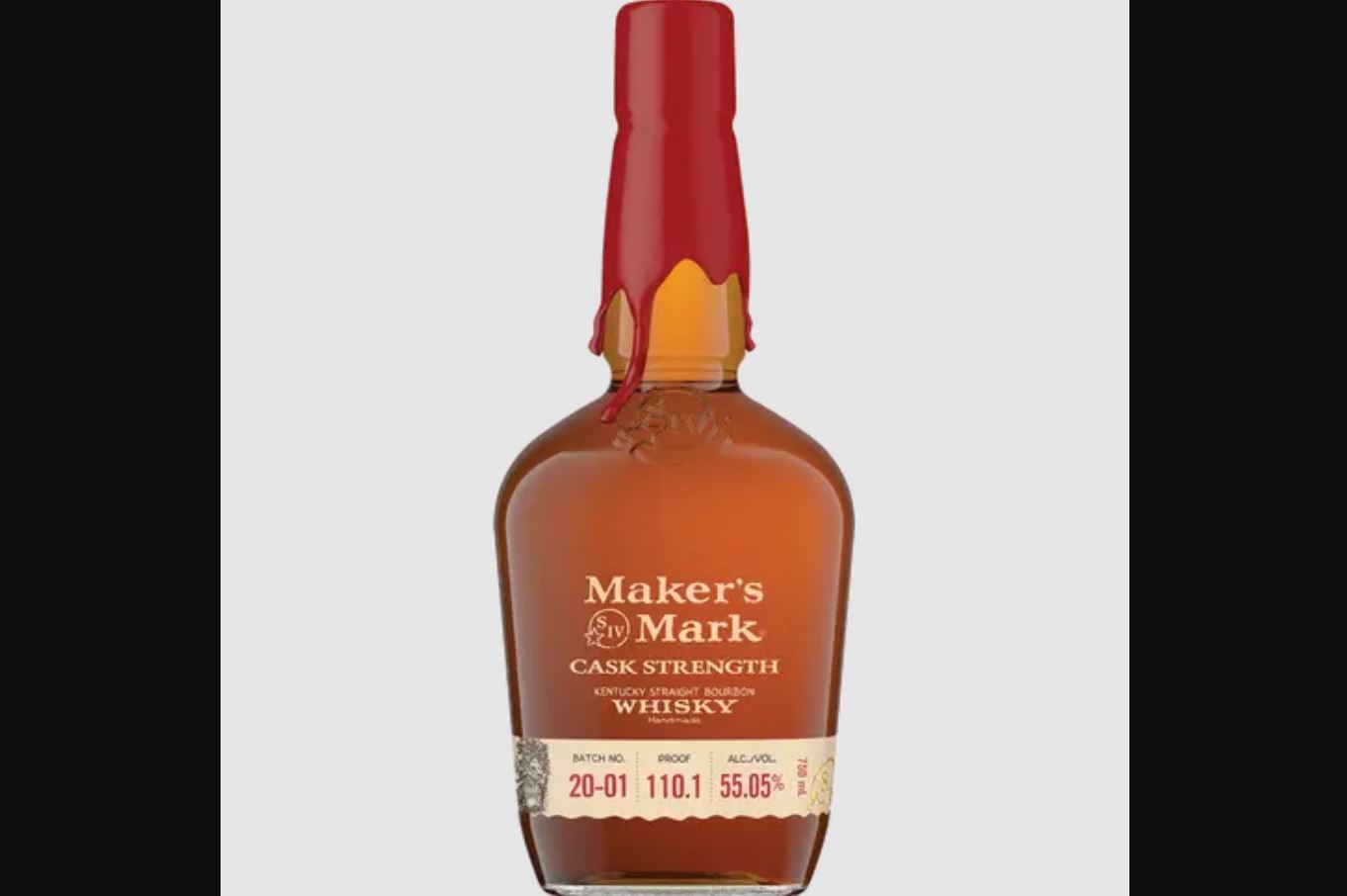 ABV: 55%
Average Price: $60
The Story:
There are few bourbon brands more popular than Maker's Mark and there's a solid reason for that. Its flagship bourbon is cheap and just as easy to sip as it is to mix with. But if you want to ramp up your cocktail game, grab a bottle of its cask strength expression. It's a little more expensive but has a much more pronounced spicy, intense, rich flavor.
Tasting Notes:
On the nose, you'll find strong aromas of charred wood, caramelized sugar, and spicy cinnamon sugar. The palate is swirling with buttery caramel, sweet vanilla, pipe tobacco, and an underlying spicy heat. The finish is long, very warm, and ends with a final flourish of pepper and cinnamon candy.
Bottom Line:
If you're a fan of bold, spicy bourbons, this is the sipper for you. If you don't want your cocktails watered down, this is also the bourbon for you.
All in all, a must-have bottle.
Wyoming Whiskey
ABV: 44%
Average Price: $35
The Story:
If you haven't heard about this small-batch bourbon from Kirby, Wyoming, you haven't been paying attention to the whiskey world lately. The state's first legal whiskey distillery has been cranking out this award-winning whiskey since 2009. Aged for five years using locally sourced ingredients, Wyoming Whiskey is proof that high-quality bourbon can be made far from Kentucky.
Tasting Notes:
Take a moment to give this bourbon a proper nosing and you'll be met with subtle floral, caramel corn, and dried cherry scents. On the sip, you'll be greeted with flavors of sweet treacle, buttercream, brown sugar, and charred oak. The finish is gently warming, dry, and ends with a nice pairing of leather and tobacco.
Bottom Line:
This small-batch whiskey is surprisingly cheap for the quality. It's the kind of bottle you'll want to bring out and pour for your friends who believe great bourbon can only come from the "Blue Grass State."
Michter's US-1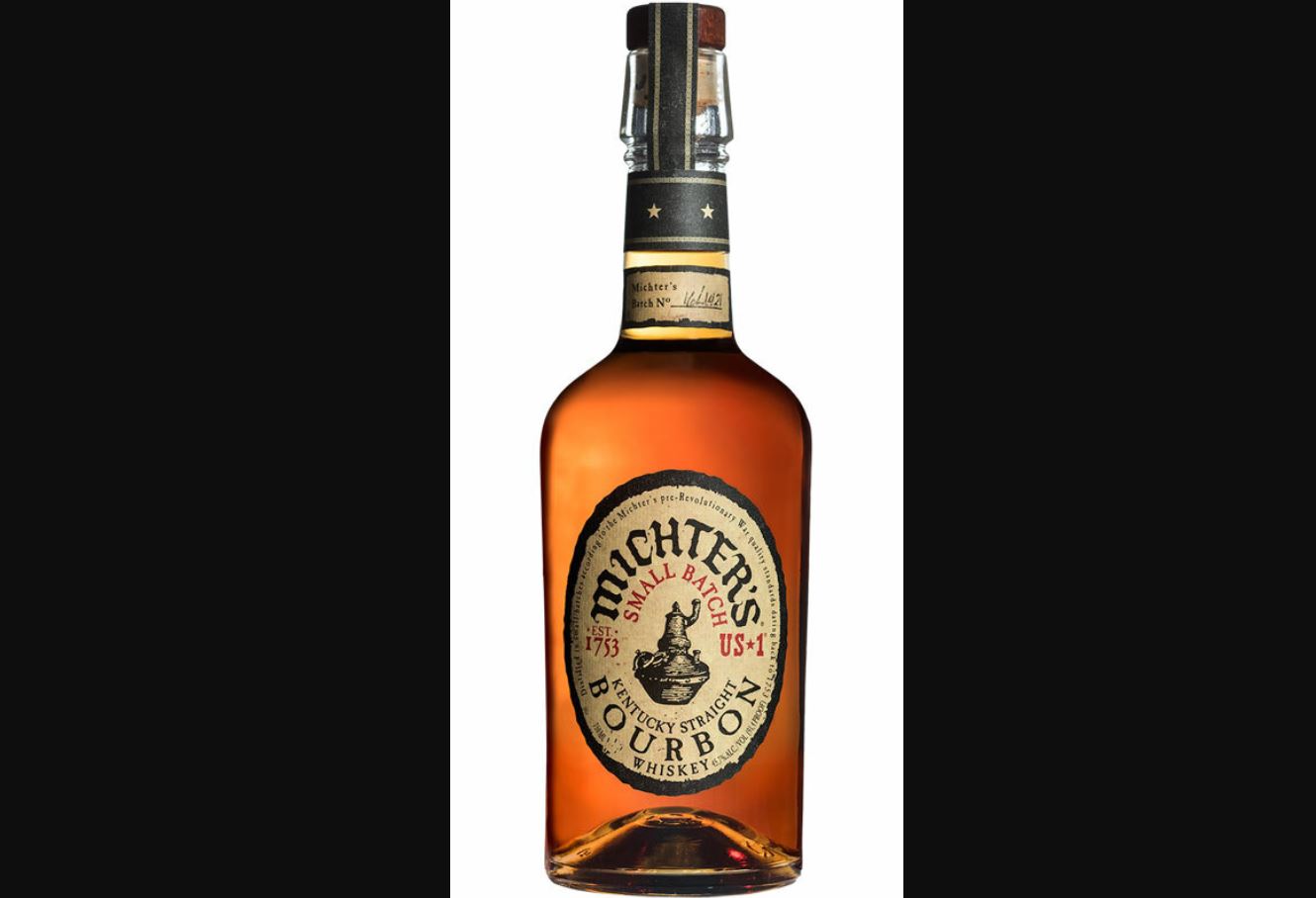 ABV: 45.7%
Average Price: $44
The Story:
Michter's takes the "small batch" title very seriously. US-1 Bourbon is batched in a holding tank that fits no more than the equivalent of twenty barrels. While the bottle doesn't list an age statement, it's believed that this bourbon is matured for around 8 years in new, charred American oak casks.
Tasting Notes:
Breathe in the aromas of charred oak, sweet vanilla, and rich toffee. The palate offers a symphony of buttery caramel, baking spices, butterscotch, and a subtle hint of tobacco smoke. The finish is medium in length, filled with warming heat, and ends with a nice note of charred wood and caramel.
Bottom Line:
We dare you to try and find a better sipping bourbon for the price. We'll save you the trouble. You're not going to be able to.
Old Forester 100
ABV: 50%
Average Price: $34
The Story:
Ask any bartender to tell you their must-have bottles and they'll probably have Old Forester 100 on their list. This award-winning bourbon is a potent 50% ABV and is bottled using hand-selected barrels known for their bold, spicy flavor. For the price, it's hard to find a better mixing bourbon.
Tasting Notes:
On the nose, you'll find aromas of milk chocolate, brown sugar, spicy cinnamon, and an herbal backbone. The mid-palate features flavors of clove, caramel apples, raisins, and creamy vanilla. The end is mellow, with notes of crisp apple and charred oak.
Bottom Line:
If you only buy one bottle specifically for mixing into old fashioneds and whiskey sours, we suggest it be Old Forester 100. It's spicy, robust, and stands up to any cocktail ingredient.
Buffalo Trace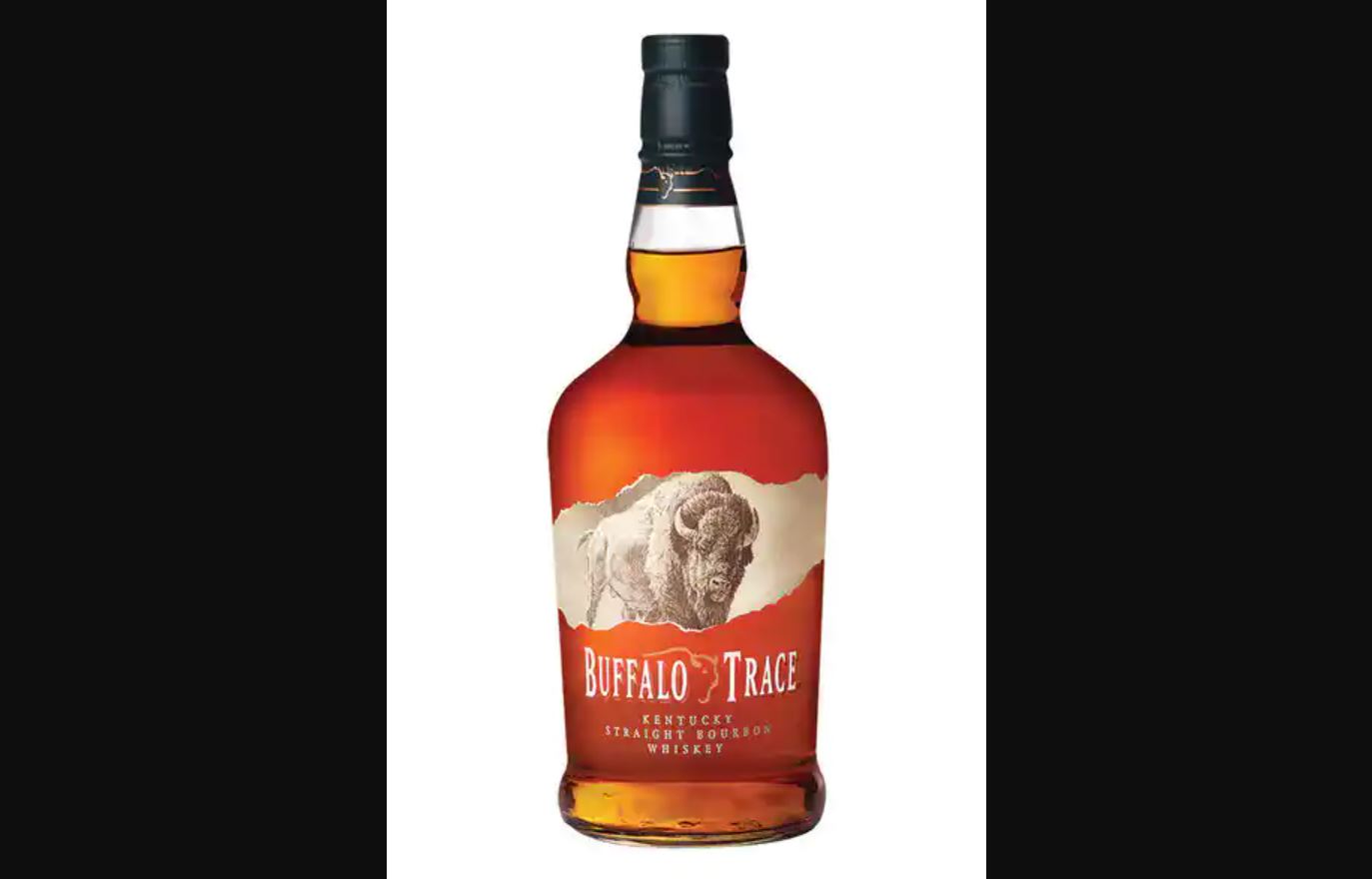 ABV: 45%
Average Price: $25
The Story:
Buffalo Trace is well known for its award-winning, highly coveted portfolio. But when it comes to must-have whiskeys, it's impossible to beat the vprice-to-quality ratio of its flagship Buffalo Trace bourbon. Aged for 8 years in new, charred American oak barrels, the Bison-adorned bottle should have a permanent spot in your liquor cabinet.
Tasting Notes:
The prevalent aromas are those of fresh mint, charred sugar, and vanilla beans. The first sip offers up notes of sticky toffee, dried cherries, raisins, butterscotch, and a subtle hint of peppery spice. The finish is notably smooth, warming, and ends with a nice final flourish of brown sugar.
Bottom Line:
This is a list of bottles you need for your home bar. But honestly, if you're short of funds and you can only buy one, make it Buffalo Trace. It's surprisingly cheap and is just as great neat or on the rocks as it is mixed into a cocktail.
FEW
ABV: 46.5%
Average Price: $50
The Story:
FEW is another one of those distilleries that show that bourbon's reach is outside of Kentucky. This Illinois-based bourbon has won numerous awards for its quality and flavor. This small-batch, three-grain bourbon is made with corn, northern rye, and malted barley before being matured in new, charred American oak barrels for an undisclosed amount of time.
Tasting Notes:
Take a moment to give this a nosing and you'll find whiffs of cinnamon, cloves, and brown sugar. On the palate, you'll pick up flavors of charred oak, pipe tobacco, molasses, cooking spices, and a nice malt backbone. It all ends with a warming, sweet, caramelized sugar send-off.
Bottom Line:
Even though it's not very high-proof, FEW bourbon is a little spicier than some of its counterparts. Because of this, it's a great gateway bourbon for fans of rye whiskey.
Wild Turkey Rare Breed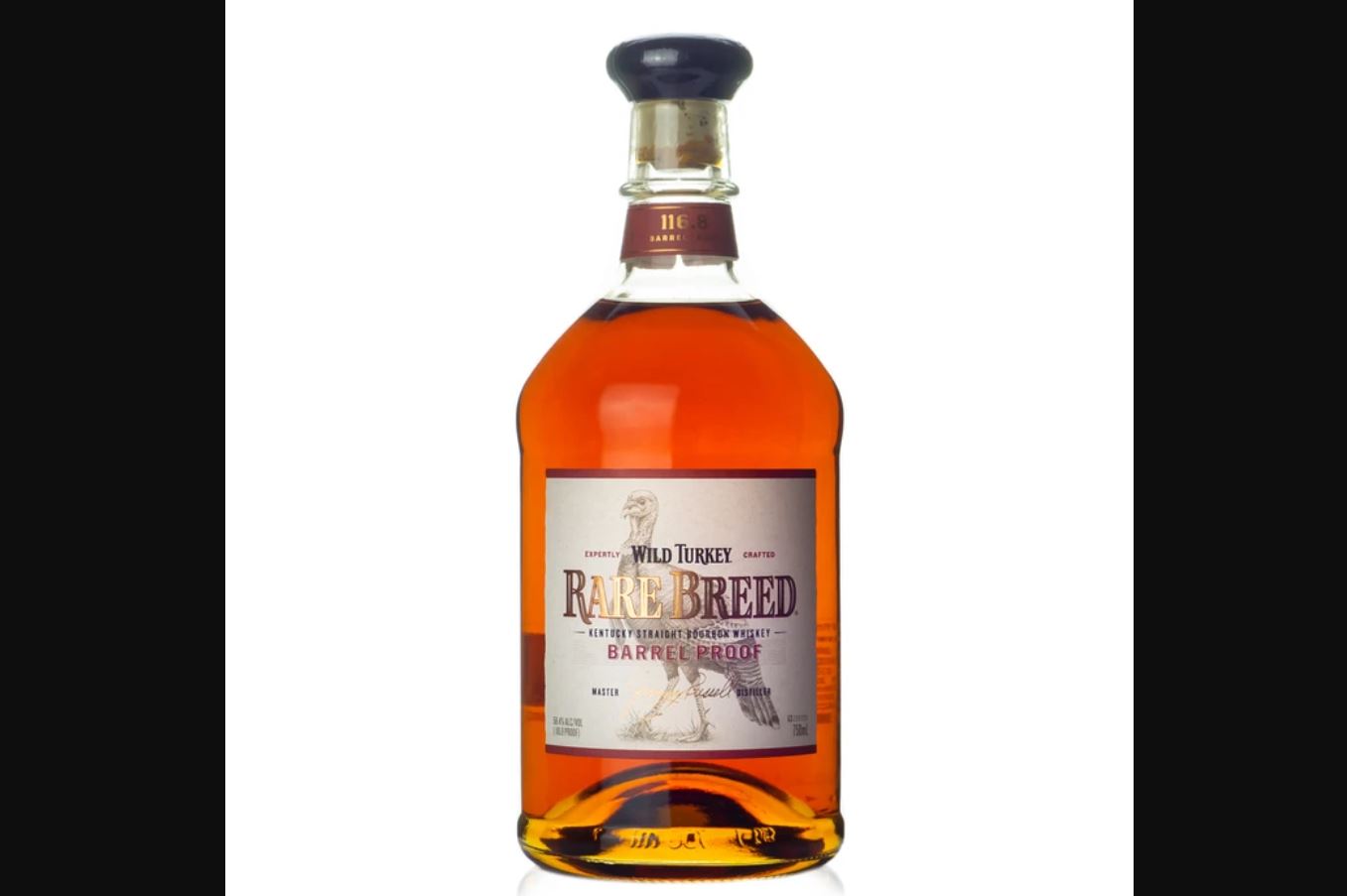 ABV: 58.4%
Average Price: $47
The Story:
Wild Turkey is a big name in the whiskey world. If you're looking for a high-quality value bourbon, you can't go wrong with any of their expressions. But if you want a big, bold flavor, look no further than Rare Breed with its combination of six, eight, and twelve-year-old bourbons. It's bottled at cask strength and is a go-to for bartenders all over the country.
Tasting Notes:
On the nose, you'll find aromas of cracked black pepper, molasses, and honey. The palate is full of the flavors of dried orange peels, pipe tobacco, toffee, and nice, subtle cinnamon spice. The finish is long, dry, and ends with a crescendo of black pepper and vanilla.
Bottom Line:
This turbo-charged whiskey deserves your respect. It's high proof and well-suited as the base for your spring mint julep, bourbon smash, or as a (very) slow sipper.
Noah's Mill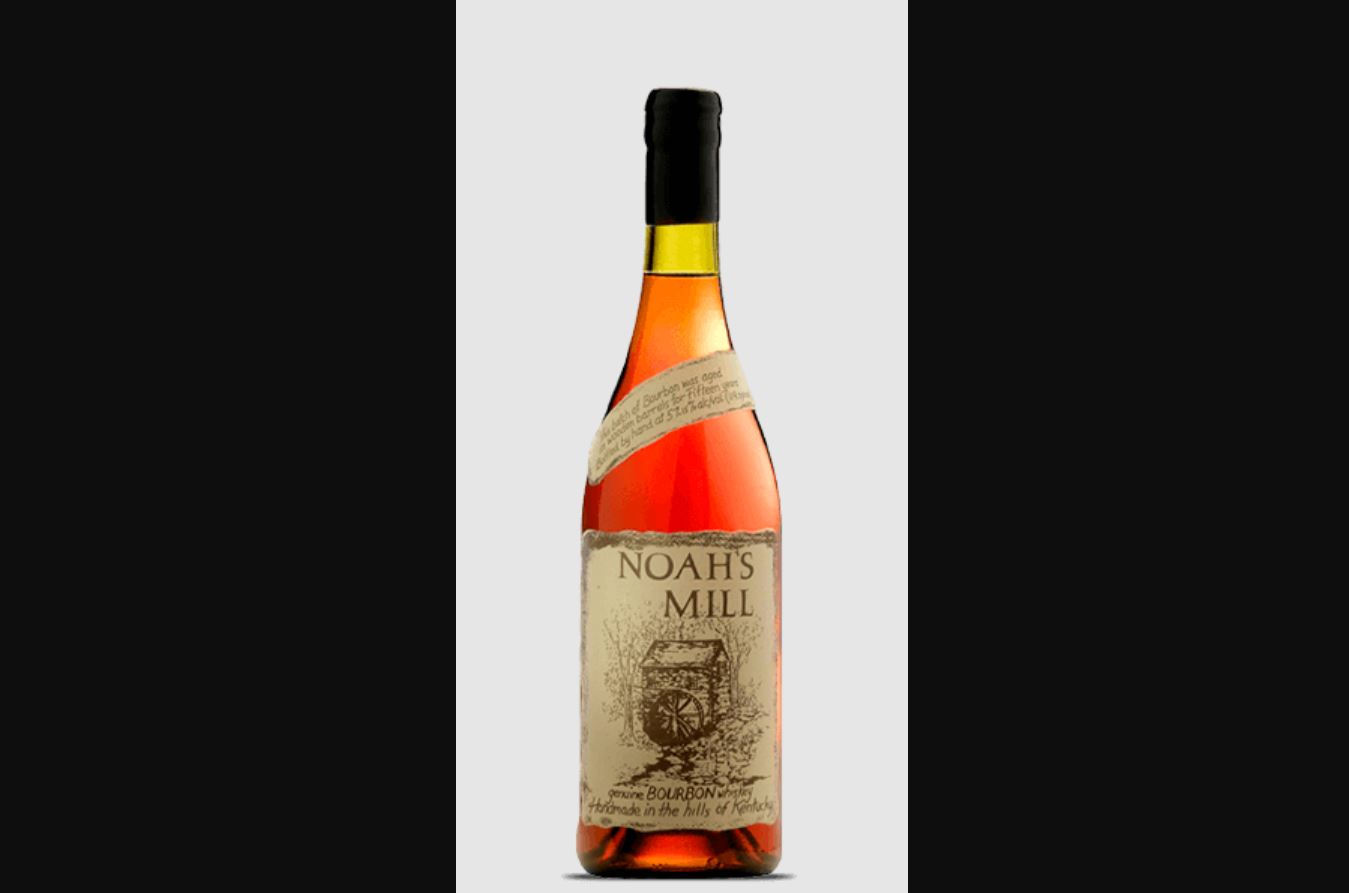 ABV: 57.15%
Average Price: $54
The Story:
Willett is well-known for its Family Estate Bottled Bourbon, Pot Still Reserve, and Family Estate Rye. But the distillery also produces a handful of other brands — including Noah's Mill. This small-batch bourbon once carried an age statement of 15 years, but now it's believed to be a blend of bourbons ranging in age from four to twenty years.
It's known for its rich, smooth, easy-to-drink flavor.
Tasting Notes:
A nosing will reveal aromas of raisins, wildflowers, clover honey, and a nutty sweetness. On the sip, you'll be transported to a world of swirling pecans, almond cookies, sweet cream, cinnamon, clove, and a nice hit of caramelized sugar. It all ends with a long, warm kick of brown sugar.
Bottom Line:
While nobody will tell you not to mix with this whiskey, we prefer this exclusively as a sipper. Put it in a glass with a single ice cube and enjoy sipping it as the various flavors slowly emerge on the palate.
Russell's Reserve 10
ABV: 45%
Average Price: $35
The Story:
This award-winning bourbon from Wild Turkey master distillers and father and son duo Jimmy and Eddie Russell is a small-batch, hand-picked bourbon that was matured for ten years in charred, new American oak casks. The result is 90-proof caramel and vanilla bomb.
Tasting Notes:
On the nose, you'll find scents of dried cherries, toasted marshmallows, and butterscotch. The flavor is filled with notes of toffee, buttercream frosting, Christmas spices, sugar cookies, and charred oak. The end is spicy, sweet, and ends with a nice almond cookie and caramel finish.
Bottom Line:
This bourbon was the culmination of more than 90 years of distilling expertise. You can bet it's of the highest quality possible. As a bonus, it's priced under $40.
Angel's Envy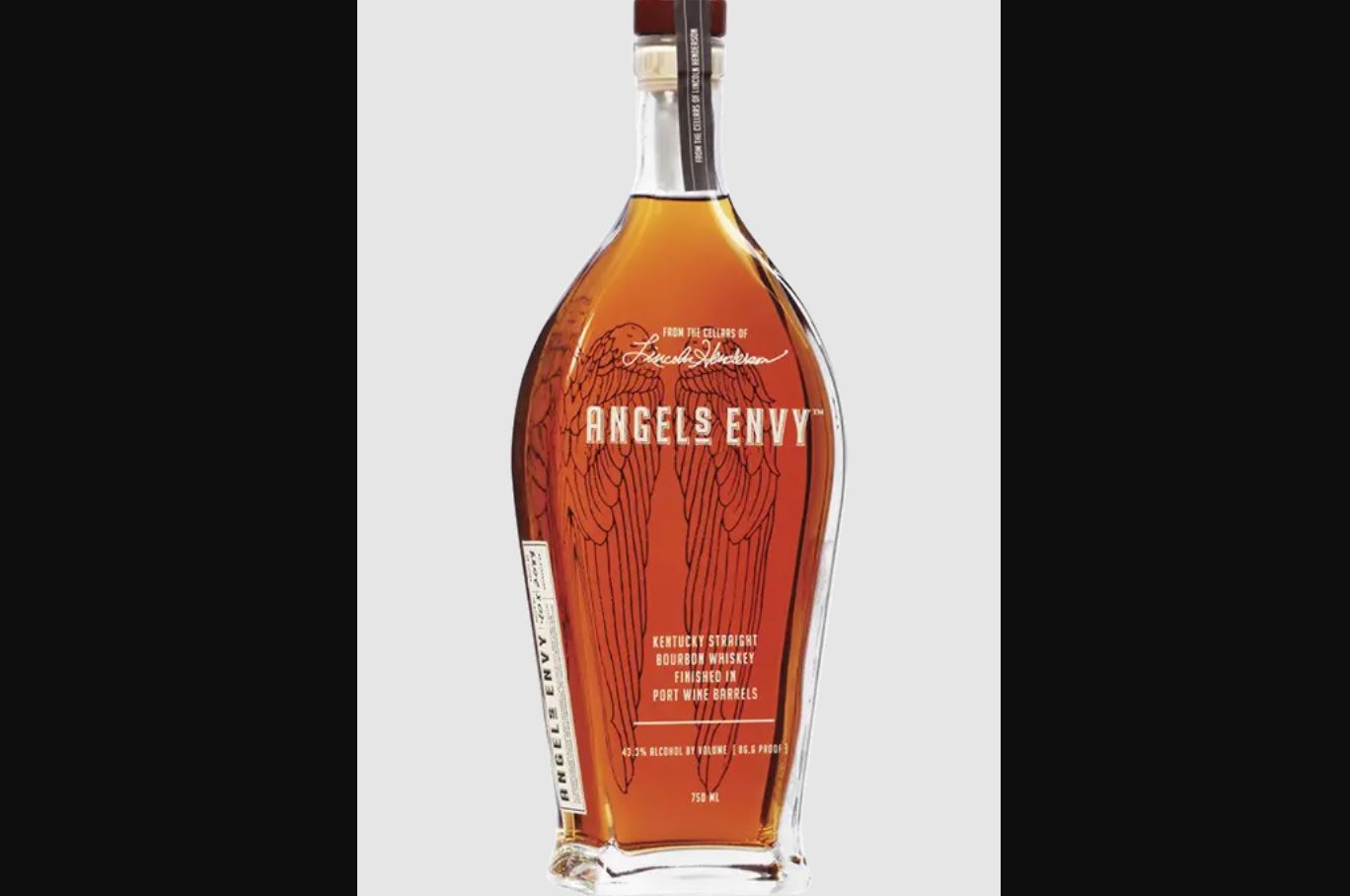 ABV: 43.3%
Average Price: $53
The Story:
During the maturation process, a large percentage of any whiskey evaporates. This is referred to as the "angel's share." This is where this six-year-old award-winning whiskey brand gets its name. Angel's Envy Kentucky Straight Bourbon is crafted in small batches of 8 to 12 barrels before being finished in port wine casks.
Tasting Notes:
Give this whiskey a nosing and you'll breathe in scents of maple candy, walnuts, dried cherries, and caramel. On the palate, you'll be greeted with flavors of toasted oak, dark chocolate, buttery vanilla, and maple syrup. The close is sweet, fruity, and very mellow.
Bottom Line:
This is a decadent, sweet bourbon. It's most appropriate as a digestif after a heavy meal or a slow sipper on a cool evening.