Michter's remains one of the best premium whiskey brands out there. The secret that they've wisely unlocked is that you can find their core line on store shelves across the country (and the world actually) for a fair price while their elite and limited edition bottles are just barely within reach (with some just out of reach enough to be enigmatic). As such, they cover all the bases in the whiskey world with high-quality products at each of those levels that never disappoint.
Two bottles that are considered by insiders and whiskey fans alike as "secret Michter's" fall right in the middle of the brand's spectrum — Bomberger's Declaration and Shenk's Homestead. The former is a classic bourbon that's aged in special Chinquapin oak barrels while the latter is a sour mash whiskey (blend of bourbon and rye) that highlights one of Michter's greatest strengths — good sour mash whiskey that doesn't need to be bourbon or rye on the label. The "secret" here is that these aren't labeled as "Michter's" expressions but they carry the same attention to detail in every moment of the process, thanks to Master Distiller Dan McKee and Master of Maturation Andrea Wilson. Both are revered legends in the whiskey community.
These two bottles are released once a year in the fall. Each year the batches vary, depending on how the barrels were doing that year. Moreover, these are high-end limited releases, which means that you can find these but you're going to have to pay a larger price for them (but rarely over MSRP). Okay, that's enough preamble, let's get into what's in these bottles.
Also Read: The Top 5 UPROXX Bourbon Posts Of The Last Six Months
Bomberger's Declaration Small Batch Kentucky Straight Bourbon Whiskey 2023 Release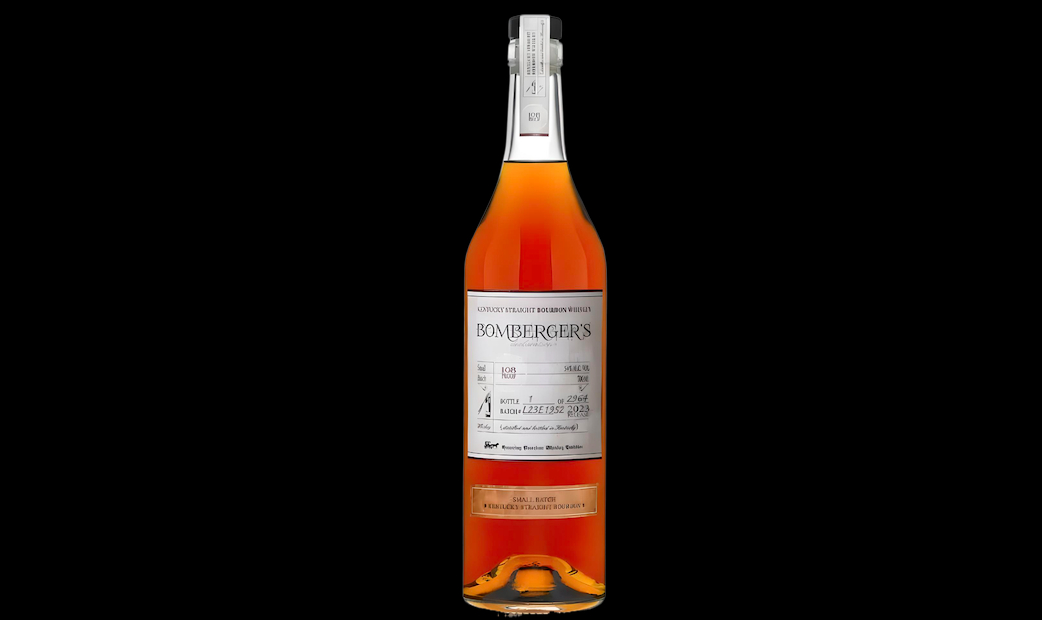 ABV: 54%
Average Price: $179
The Whiskey:
This whiskey heralds back to Michter's historical roots in the 19th century before the brand was even called "Michter's." The old Bomberger's Distillery in Pennsylvania is where the brand started way back in the day (1753). The whiskey in the bottle is rendered from a very small batch of bourbons that were aged in Chinquapin oak. The staves for that barrel were air-dried for three years before coppering, charring, and filling. The Kentucky bourbon is then bottled in an extremely small batch that yields around 2,000 bottles per year.
Tasting Notes:
Nose: Sweet mashed grains — think a bowl of Cream of Wheat cut with butter and molasses — mix with sticky toffee pudding, old saddle leather, old cellar beams, and sweet cinnamon with a hint of candied orange and dark chocolate next to luscious eggnog with a flake of salt.
Palate: The palate is super creamy with a crème brûlée feel that leads to soft winter spices, dry cedar, and orange chocolates with a hint of pear-brandy-soaked marzipan in the background.
Finish: The end has a creamed honey vibe next to brandy-soaked figs and rum-soaked prunes with fresh chewing tobacco and salted dark chocolate leading back to dark chocolate and old cellar floors with a touch of smoldering orchard bark.
Bottom Line:
This is a quintessential Kentucky sipping whiskey. The pour rewards you for taking it slow, re-nosing, adding water, and letting bloom in the glass. Along that journey, you'll find deeper notes of Christmas nutcakes, oatmeal raisin cookies, and soft senses of fall leaves in fallow orchards on a rainy day with a hint of smoldering oak. It's a grand pour of whiskey.
Ranking:
96/100 — This is damn near perfect.
Where To Buy:
High-end liquor stores will have it behind the glass between now and the end of the year. Some stores without state control boards will charge more for it (I've seen it for $249 and $399 in some markets) but that's rarer with this one.
You'll also be able to find these at very good whiskey bars and restaurants in the U.S. and Europe especially. So grab a slow pour over a large cube and get a sense of it and then go track down your own bottle.
Shenk's Homestead Kentucky Sour Mash Whiskey Small Batch 2023 Release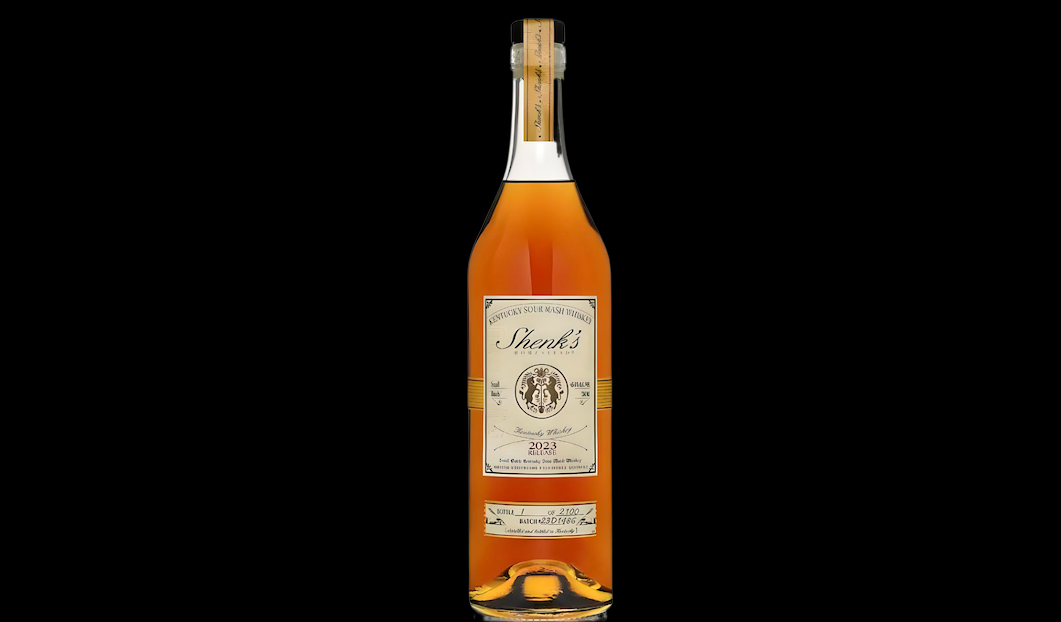 ABV: 45.6%
Average Price: $179
The Whiskey:
This whiskey is made with a fair amount of rye whiskey over a bit of bourbon in a traditional sour mash style. 2023's release varied with the use of malted rye in the mash bill, adding an extra layer of malty depth. The whiskey was then aged in specially made toasted French oak that spent 24 months seasoning in France before they were made with barrels that spent 18 months air-drying in Kentucky before they were coppered. The barrels were all batched and bottled with just a touch of Kentucky limestone water.
Tasting Notes:
Nose: Soft boot leather, dried and candied orange, spiced Christmas cake, fresh vanilla beans, sultanas, and a hint of fresh firewood round out the nose with a hint of almost sweet oak char and simmering molasses cut with almond kissed with dark citrus oils.
Palate: The palate has a nice sweet spiciness like a box of Red Hots next to allspice, clove, and orange with rummy raisins, nutmeg-heavy eggnog, and a whisper of oily espresso bean sneaking in late before a bold yet measured winter spice bark sharpness arrives.
Finish: The end marries the orange oils to soft cedar notes with a woody spiciness next to soft notes of sweet cinnamon, stewed plums, minced meat pies, and brandied cherries layered with chewy tobacco leaves over a lush and creamy finish.
Bottom Line:
This is another great sipper. Pouring it over a rock will add even more creaminess with the almond taking on rich marzipan with a hint of rose water and even some orange blossom with a whisper of peaches and cream sneaking in. Then it jukes towards anise and almost bitter dark chocolate-covered espresso. It's fascinatingly complex.
While I do like sipping this one slowly on a lazy afternoon, this also makes a killer whiskey-forward cocktail. Think of a dark and fun Manhattan or a really good Sazerac with a nice cognac and absinthe.
Ranking:
89/100 — This is a very good whiskey (high B+ all day!). The only knock is that water (or ice) helps this one really pop compared to the neat pour.
Where To Buy:
This is also going to be available at high-end liquor stores behind the glass. Generally speaking, this will be a tad harder to find since it's not a "bourbon" but it should be there right next to the Bomberger's in most cases.
You'll also be able to get a good pour of this at a great whiskey bar or restaurant with a killer whiskey list. Great bartenders will be making innovative and fun cocktails with it too.