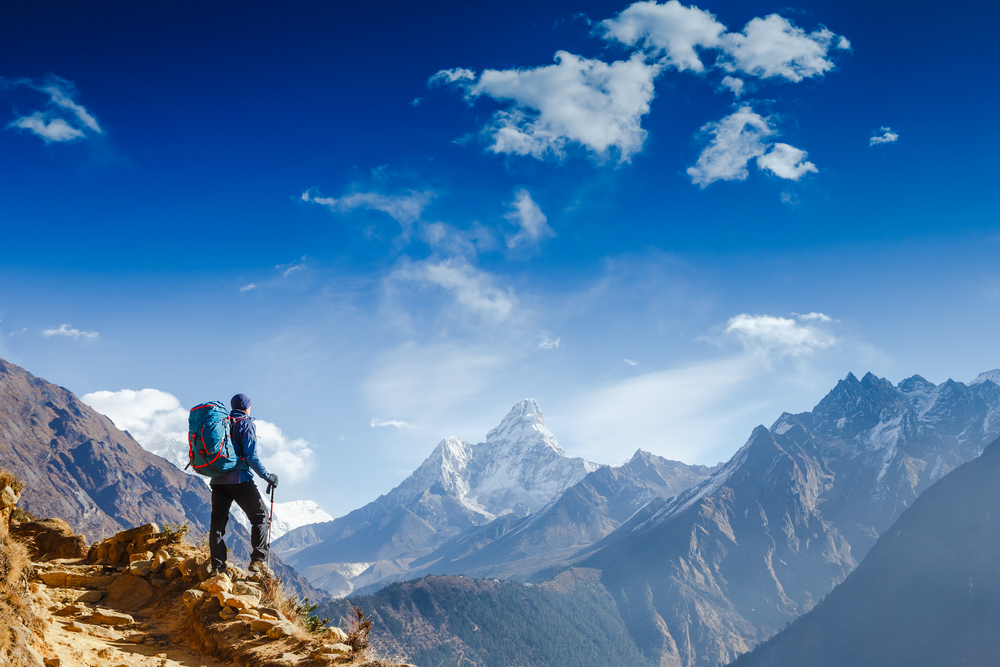 It's a great big world out there with lots of amazing places to be discovered. The main reason many people don't travel is lack of money to do so. But, according to Lonely Planet, there are bargains to be had at some of the most exotic, exciting hotspots around the globe.
From right here in the states to the Himalayan Mountains, there are still ways to travel on a budget.
10.) Michigan's Upper Peninsula, USA

When you think of Michigan, your mind likely takes you to Detroit or Ann Arbor (home of the University of Michigan). But, there's a lot more to Michigan than just Tim Allen and the automobile industry. The Upper Peninsula might look like it's part of Canada, but it isn't, it's home to hundreds of miles of shoreline and is well-known for its reasonable Midwest prices.
https://www.instagram.com/p/65wsG5rIL9/?tagged=michiganupperpeninsula
https://www.instagram.com/p/BCTfNmit06z/?tagged=michiganupperpeninsula

9.) Bellarine Peninsula, Australia
If you're traveling all the way to Australia, you're probably headed to Sydney or the Gold Coast. But, for the budget traveler the Bellarine Peninsula (near Melbourne) is the perfect easy-going respite from the bustle of the city. Also, if you already forked over a ton of money just to fly to Australia your wallet will thank you for spending a few days surfing or hiking along the Australian coast.
You might even run into a koala or two.
8.) Russia
If you aren't worried about international hackers, Russia is definitely a budget-savvy travel destination in 2017. The US dollar will get you pretty far in this country since conversion rates are solid. Some people might be weary about visiting this nation, but Russia has a lot to offer tourists — museums, historical landmarks, and beautiful architecture.
Plus, you can say that you visited Russia and make everyone you know jealous.
7.) Morocco
https://www.instagram.com/p/BPDujDVhtI_/?tagged=marrakesh
Located in Northern Africa, Morocco is really close to Europe but still has the exotic feel of somewhere hard to get to. Even though it's located just south of Spain, visiting Marrakesh still feels you're stepping back into a more romantic era. And all this for quite a bit less than visiting Europe.

Be sure to visit Casablanca and quote Humphrey Bogart until you annoy everyone else visiting with you.

6.) Belize

Fear not, visiting this Central American country isn't anything like the plot of Mad Dogs. You won't have to battle drug dealers wearing creepy cat masks. But, much of Belize isn't cheap. To get the most for your money, avoid the pricier resort areas and visit the southern part of the country.
5.) Debrecen, Hungary
Debrecen is the second largest city in Hungary (after Budapest), but it's a better value for travelers hoping to get more for their money. Home to beautiful, historic sights and amazing museums, this often overlooked city is also now easy to get to thanks to connections with a handful of major cities in Europe.

https://www.instagram.com/p/BPDg_07jzHf/?tagged=debrecen
4.) Venice, Italy
Nobody thinks about Italy and sees a bargain. Venice in particular has long been known as an expensive city. To get 'round that, travelers stay in neighboring cities and visit for the day or stay in an AirBnB instead of a pricier hotel. Save more money by shopping for your own food and wine at local shops instead of spending all of your money at restaurants. It's definitely cooler to drink on a park bench than at a cafe anyway.

3.) Porto, Portugal

Porto isn't swamped with tourists like most of the major cities in Europe and that's a good thing for a traveler on a budget. Money seems to just go farther in Portugal's second largest city (after Lisbon). It's a city chocked full of museums, inexpensive shopping and amazing food and drinks. Plus, you can fly direct to Porto from New York and that's always a plus. No need to stopover in some random city for a few hours.
2.) Namibia
Have you ever wondered where Hollywood films its exotic, desert-themed movies? Well, that magical place is Namibia. But, it's more than just red sand deserts in this African nation. The very affordable country is also home to nature preserves and is a great place to see lions, elephants and even black rhinos in the wild.
1.) Nepal
https://www.instagram.com/p/BPDzA-wDUr8/?tagged=nepal
If you can get to Nepal, your money will go really far in this mountainous country. It's the perfect place for hikers and rock climbers and anyone who doesn't have a fear of heights. Plus, if you go there, you can visit the Himalayas via the Annapurna Circuit .