Tacos and beer may be the more popular pairing, but when matched with the right bottle tacos and wine are simply out of this world. While a crisp, light Mexican lager certainly offers a refreshing reprieve, the acidity and tannins found in wine promise to complement—and even accentuate—the savory flavors found in your favorite tacos.
As with any dish, understanding the foundations of food and wine pairing is key, and while you may feel slightly intimidated, it's actually not as difficult as you think. Simply take the main components in food (salt and fat) and marry them with the structural components of wine (acid, body, and, in the case of red wine, tannins). Lastly, in addition to considering the base protein, take all factors of the taco—sauce, toppings, and veggies—into consideration. Even spice level plays a part.
Still feel a bit lost? We've got you covered. Check out our six essential wine and taco pairings below, then apply the explanations to additional tacos not listed down the line. Fair warning, your go-to stash of Mexican beer may end up lasting longer than you think.
TACOS AL PASTOR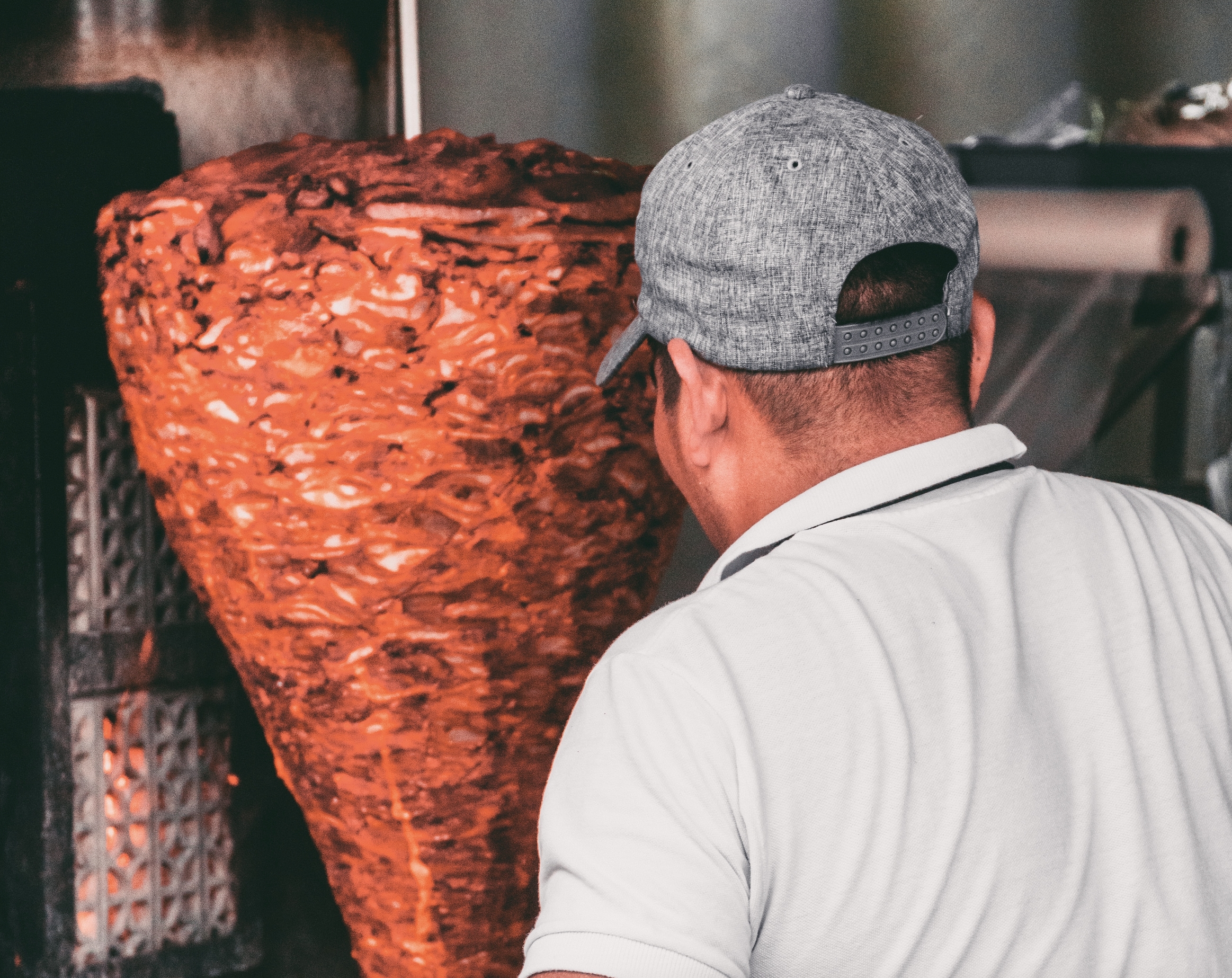 Pairing: Juicy, light to medium-bodied reds – Grenache/Garnacha, New World Pinot Noir
THE BREAKDOWN:
Fans of pork are no strangers to the sweet-yet-savory delights of tacos al pastor. Crafts with a variety of spices, including cumin, garlic, and chipotle powder, these tacos are uniquely topped with pineapple—which is key to consider when choosing a wine pairing. While pork can generally stand up to medium to fuller-bodied reds on its own, the added sweetness from the pineapple calls for something a bit more light and fruit-forward.
Reach for a juicy New World Pinot Noir or Garnacha for a match made in heaven.
Go-to Bottles:
Envinate Albahra Tinto (Garnacha), Au Bon Climat Pinot Noir
GROUND BEEF TACOS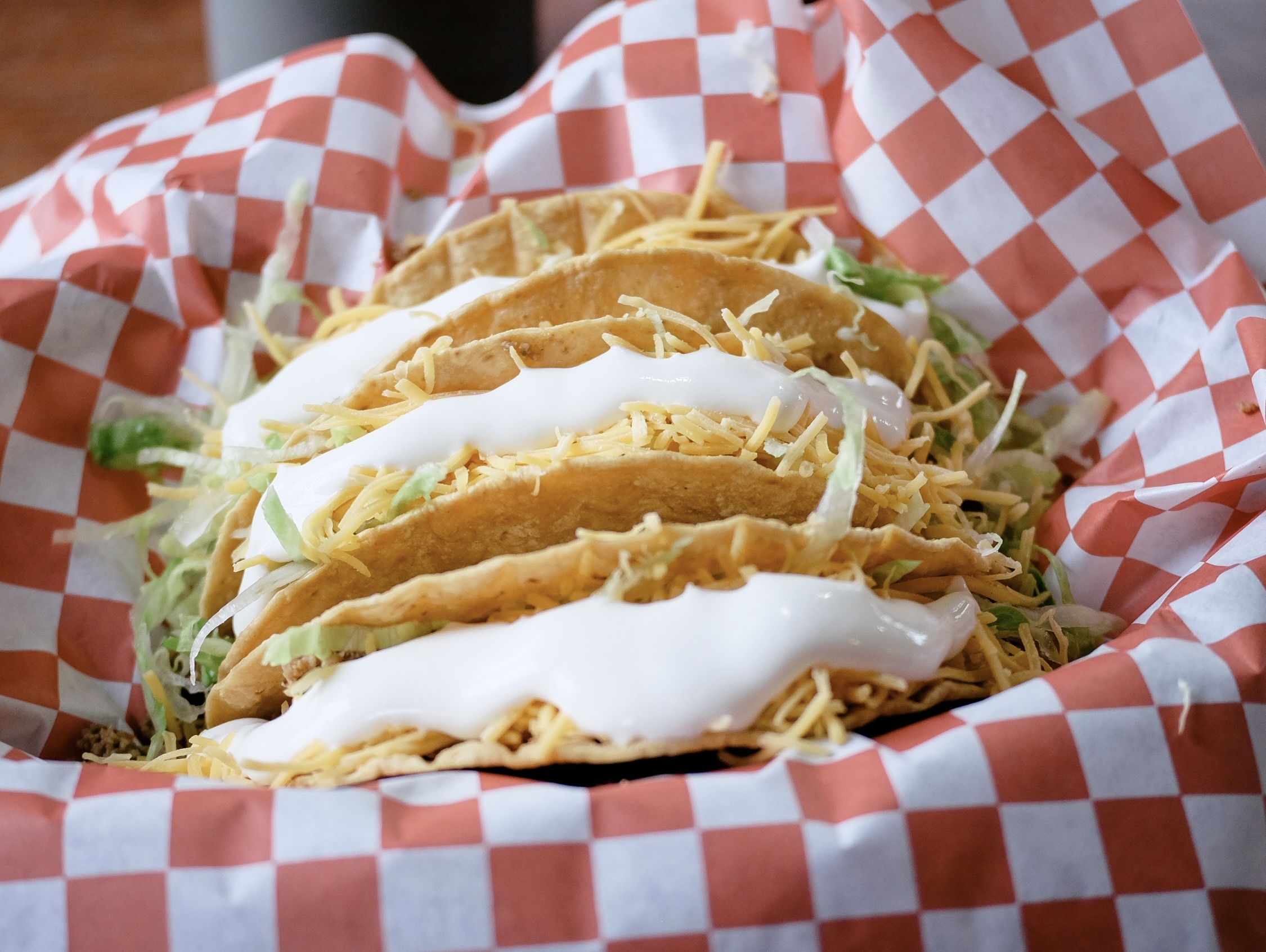 Pairing: Medium-bodied reds – Mencia, Cabernet Franc, Barbera
THE BREAKDOWN:
Remember the El Paso taco kit of your youth? That's what we're talking about here—think seasoned ground beef, crispy hard shells, and the basic fixins. We're approaching this pairing like we would any similarly seasoned red meat, meaning that a number of medium-bodied reds with medium to high acid and moderate tannins—such as Mencia, Cabernet Franc, and Barbera—would work great here. Whether Spanish, French, or Italian is what your palate's craving, there's a medium-bodied red out there that promises to pair perfectly with your nostalgic taco choice du jour.
Go-to Bottles:
Descendants de J. Palacios Petalos Mencia, Baudry Chinon, Oddero Barbera d'Alba
FISH TACOS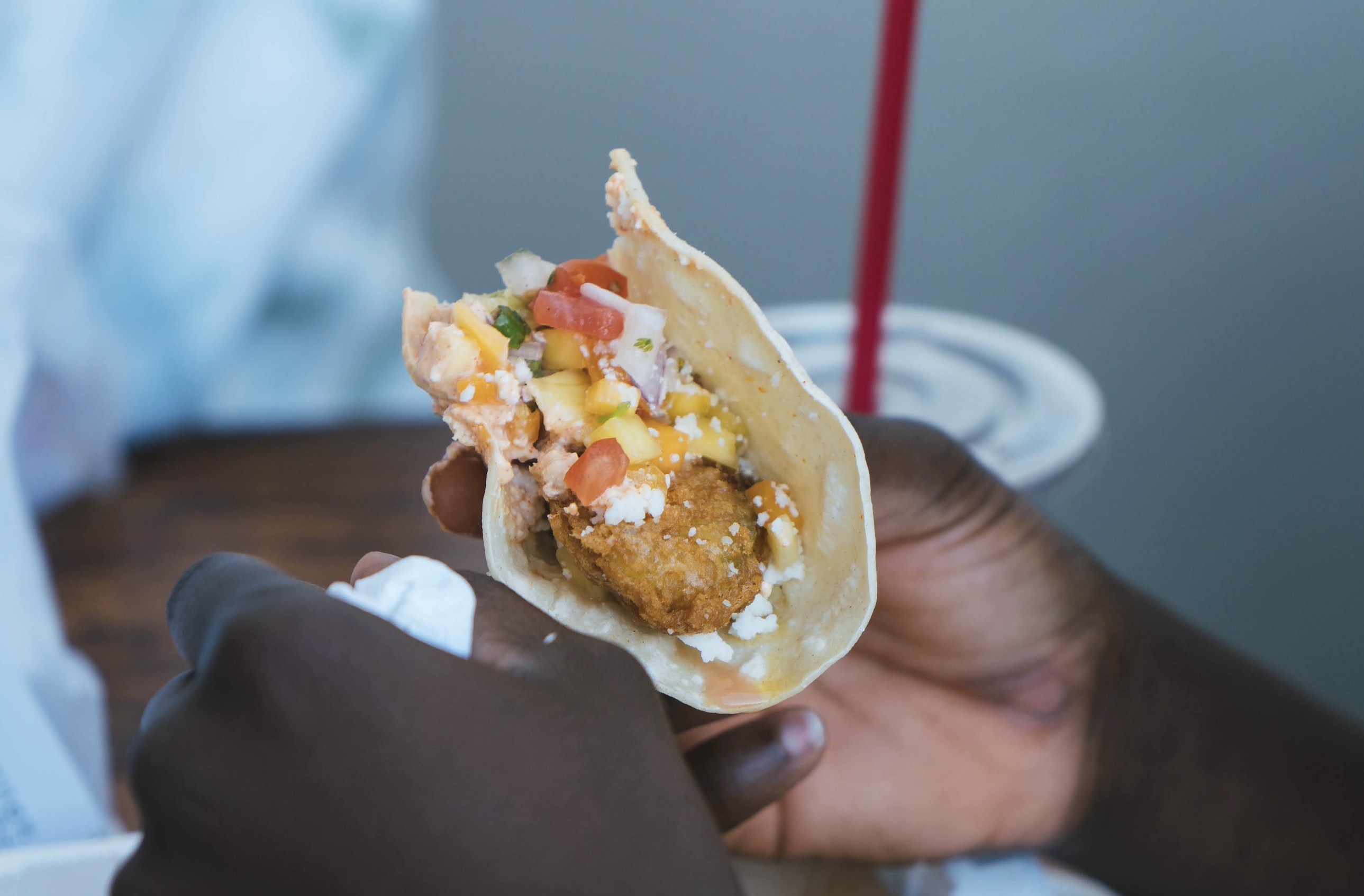 Pairing: High-acid white wines – Albariño, Txakoli
THE BREAKDOWN:
There are a number of ways that fish tacos are prepared, with the most stark difference being grilled or fried. However, in the realm of this particular wine pairing, no matter how you prepare your protein, a bottle of high-acid white is the way to go. For fried fish tacos, we tend to reach for something with a bit of effervescence—think Spanish Txakoli, Albariño, or a Portuguese Vinho Verde, but a salty Albariño or even Sauvignon Blanc would work just fine here.
Go-to Bottles:
Quinta Consuelo Albariño, Pazo das Bruxas Albariño, Granbazan Albariño (Rías Baixas)
CARNE ASADA TACOS
Pairing: Smoky, earth-driven reds – Etna Rosso, Old World Pinot Noir, Listán Negro
THE BREAKDOWN:
For a complementary carne asada taco pairing that can go the limits, look no further than smoky, earth-driven reds. This famous style of taco, generally produced from inexpensive and easy-to-slice steak, comes marinated in garlic-lime-mesquite dressing prior to being grilled—the mesquite being the key pairing factor here. When choosing a bottle, look for something with smoky or flinty undertones to really underscore the flavors in the meat here.
While Sicilian Etna Rosso would be our go-to pairing, you really can't go wrong with Burgundian Pinot Noir—though should you be able to find a Listán Negro from the Canary Islands, we'd definitely spring for that.
Go-to Bottles:
Benanti Etna Rosso, Jérôme Bretaudeau Pinot Noir, Frontón de Oro Tinto
CARNITAS TACOS
Pairing: Rosé or Pinot Noir
THE BREAKDOWN:
For meat lovers everywhere, carnitas tacos are also a favorite preparation. Produced from a base of simmered pork, these savory tacos are often topped with a variety of toppings, including cilantro, salsa, lime juice, and oftentimes a hint of guacamole or chopped onions. There's a lot of flavor going on here, so we recommend keeping it simple and sticking with a high-acid, fruit-forward rosé, which is actually one of the most versatile food-pairing wines out there.
The acidity and fruit-forwardness promise to keep your palate salivating for more, yet the absence of tannins (or moderate presence, should you go with Pinot Noir) pair perfectly with the meat without ever becoming overpowering.
Go-to Bottles:
Trinquevedel Tavel Rosé, Sokol Blosser Kalite Vineyard Pinot Noir
VEGGIE / VEGAN TACOS
Pairing: High-acid, herbaceous whites – Sauvignon Blanc, Grüner Veltliner, Vinho Verde
THE BREAKDOWN:
They say that certain veggies—particularly green ones—are hard to pair, though with an herbaceous white on the table, everything is certain to fall into place. Wines with somewhat green undertones (Sauvignon Blanc, Grüner Veltliner, Vinho Verde) and high acidity complement the unique flavors found in veggies, as well as promise to complement whichever type of dressing—chipotle mayo, salsa, or guacamole—that finds itself on top.
Go-to Bottles:
Bailly-Reverdy Sancerre, Brundlmayer Gruner Veltliner, Broadbent Vinho Verde