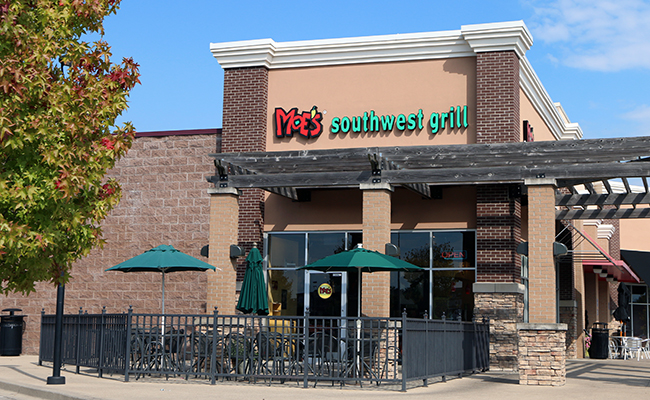 Chipotle has been up against the ropes for a long time now and things aren't looking good. They've tried to bounce back. Boy, have they tried. But for some mysterious reason, they're having a very hard time getting back to their former levels of success.
Looking over the numbers from a recent survey hosted by Harris Poll, things aren't looking good for the gut-bomb burrito champ. The survey of more than 97,000 U.S. consumers on more than 3,800 brands, including more than 60 restaurants shows that, since last year, Chipotle has taken a serious hit — dropping from the number one spot among favorite chain restaurants, to the fifth.
Surprisingly Moe's has swept into the number one spot. The chain has had the largest increase in brand equity, up 13 percent, among all restaurants measured. In the last 12 months alone Moe's has opened 70 new restaurants and sales have reached nearly $640 million.
In number two is the always dependable and consistently experimental Taco Bell while Qdoba Mexican Grill and Baja Fresh took the third and fourth spots, respectively. Chipotle might have taken a serious hit, but we've got a hunch that the move to add chorizo just might bring them back to their former glory. Don't count the chain out just yet.