The classic West Coast IPA is what many drinkers imagine all IPAs taste like. There's full of crisp, dry, over-the-top hop bitterness with citrusy, resinous, piney, and downright dank flavor. They get this iconic flavor profile because they're brewed with a ton of hops including the likes of Cascade, Simcoe, Centennial, Citra, Chinook, Amarillo, and many others.
While the traditional IPA can be traced back to England in the 1700s, the West Coast version began in the 1970s when Anchor's Fritz Maytag began dry-hopping his Liberty Ale. In the 80s, Sierra Nevada's Ken Grossman created the continuously popular Sierra Nevada Pale Ale featuring a healthy dose of Cascade hops. As the 90s began, more and more brewers began to push the boundaries of just how hoppy an IPA could get, and the style exploded in popularity.
Today, there are more West Coast IPAs on the market than any of us could ever drink. Instead of trying and drinking nothing but piney, bitter IPAs for breakfast, lunch, and dinner for years on end until we pickle ourselves, we decided to pick eight of our favorites and rank them on overall piney, resinous, bitter, dankness. Keep reading to see the rankings.
8) Beachwood Amalgamator
ABV: 7.1%
Average Price: $4 for a 16-ounce can
The Beer:
With a name like Amalgamator, you know you're in for something totally unique. This 7.1 pefcent ABV West Coast IPA is brewed with 2-row and Honey malt and is hopped with Mosaic, Columbus, Amarillo, and Warrior hops. It gets added bold flavor from being dry-hopped with a ridiculous amount of Mosaic hops.
Tasting Notes:
A fruity nose awaits you with some berries, citrus rind, and grapefruit in there. The palate is a swirl of citrus, floral, and dank hops along with wet grass, mango, pineapple, and a slight herbal quality. Not a bad beer by any means, but we would prefer a little more resinous pine in the flavor and less fruit.
Bottom Line:
This is a great beer if you like your West Coast IPAs to have a nice mix of fruitiness and bitter hops. If you're looking for all pine, you won't find it.
7) Hopworks Powell IPA
ABV: 6.4%
Average Price: $12 for a six-pack
The Beer:
This owl-adorned beer is Hopworks' flagship beer and for good reason. This 6.4 percent ABV crushable West Coast IPA was created to be enjoyed often. With its fruity, piney, slightly bitter flavor profile, it's the type of beer you can use to ease your way into the style but continue drinking for years.
Tasting Notes:
Your nose is met by aromas of tangerine, pineapple, grapefruit, caramel-like malts, and resinous pine. The palate is loaded with biscuit-like malt, tropical fruit flavors, more citrus zest, and a fair amount of bitter pine at the finish. Those are classic West Coast flavors.
Bottom Line:
This is a decent version of the classic West Coast IPA. The only thing missing is the massive kick of dank hops at the finish. Otherwise, it's perfect.
6) Lagunitas Super Cluster
ABV: 8%
Average Price: $12 for a six-pack
The Beer:
Lagunitas is one of those brands that has made a name for itself by cranking out dank, piney, bitter IPAs. You can pick almost any of its beers and be happy with your choice. One of its best is Super Cluster, what the folks at Lagunitas refer to as "a Citra-hopped mega IPA of intergalactic proportions."
Tasting Notes:
This bold banger is filled with caramel malts, citrus zest, grapefruit, wet grass, and pine needles on the nose. Drinking it reveals notes of honey sweetness, orange pulp, pineapple, a slight herbal quality, and a ton of dank, piney, bitter hops. The finish is dry and fruit.
Bottom Line:
This beer definitely lives up to its name. It's a bold kick of Citra hops. But, because of this, it leans a little too into the citrus flavor than we'd prefer in a West Coast IPA.
5) Ballast Point Sculpin
ABV: 7%
Average Price: $14 for a six-pack
The Beer:
Often ranked as the best West Coast IPA ever created, Ballast Point Sculpin was named for the stinging Sculpin fish and its hoppy bite lives up to that moniker. This year-round beer gets most of its piney, resinous, bitter flavor from being hopped five different times during the brewing process.
Tasting Notes:
Strong aromas of a forest of pine trees, candied orange peel, sweet malts, and light floral notes hit your nose right away. On the palate, you'll find flavors of ripe grapefruit, citrus zest, wildflowers, caramelized pineapple, and a ridiculous amount of dank, bitter spruce.
Bottom Line:
This is a really in-your-face beer. The dank, pine flavor is so overwhelming that it's a challenge to find any of the other flavors.
4) Port Brewing Wipeout IPA
ABV: 7%
Average Price: $5 for a 22-ounce bottle
The Beer:
San Diego might be the heart of the West Coast IPA world and Port Brewing's Wipeout is one of the best. This seven percent ABV year-round offering gets its bold, piney flavor from the addition of CTZ, Cascade, Centennial, and Amarillo hops.
Tasting Notes:
Grapefruit juice, lemon zest, mango, caramel malts, a slightly herbal flavor, and resinous hops greet your nose before your first sip. Drinking it brings forth notes of tangerine, bready malts, pineapple, lemon curd, and a crazy amount of resinous, piney, dank, bitter hops at the finish.
Bottom Line:
This is a great, highly memorable West Coast IPA. It's filled with fruity, citrus, and malt flavors, but the dank, bitter pine is still the star of the show.
3) Firestone Walker Luponic Distortion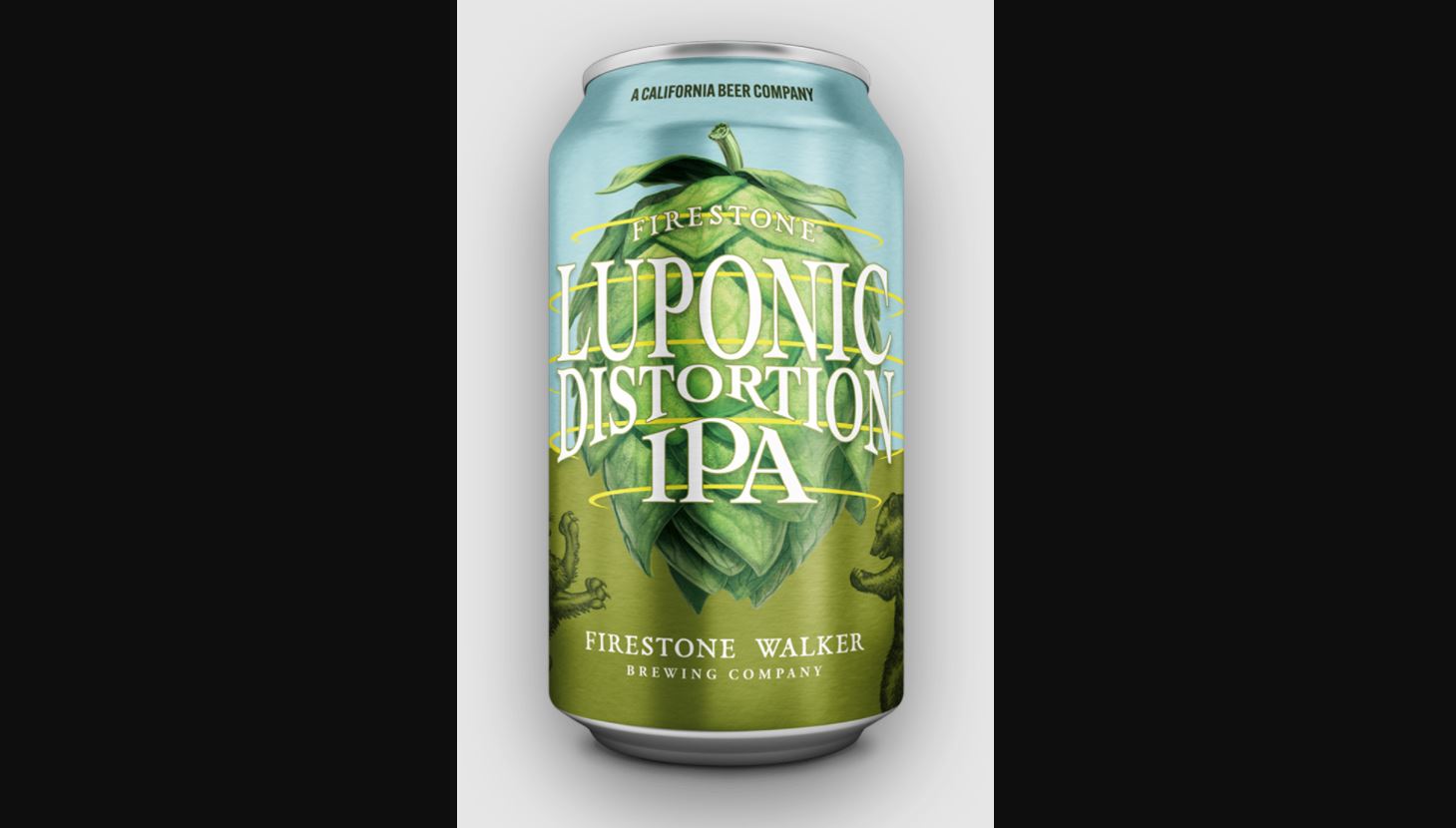 ABV: 5.9%
Average Price: $10 for a six-pack
The Beer:
The coolest thing about Firestone Walker Luponic Distortion is the fact that it's continually changing based on when you buy it. The version we tried was brewed with a dry-hopped wallop of Talus, El Dorado, Blanc, Vic Secret, Comet, and Cashmere hops.
Tasting Notes:
Complex aromas of tangerine, citrus peels, slight tropical fruits, and a ton of piney, resinous hops meet your nose. The palate is swirling with slight caramel malts, grapefruit, tangerine, but mostly dank, slightly bitter, very piney hops. The finish is dry, bitter, and refreshing.
Bottom Line:
This beer tastes the way we imagine West Coast-style IPAs taste. It has a nice malt backbone and some other fruit flavors, but it's clear the dank pine and slightly bitter hop flavor as all the brewers care about.
2) Sierra Nevada Dankful
ABV: 7.4%
Average Price: $11 for a six-pack
The Beer:
Few beers are so on the nose as Sierra Nevada Dankful. You know exactly what you're in for when you crack open a can of this beer. This 7.4 percent ABV "generously hopped" IPA was brewed with Columbus, Chinook, Mosaic, Ekuanot, Nelson Sauvin, Zappa, and Idaho 7 hops.
Tasting Notes:
On the nose, you'll find scents of dry hay, slight herbal notes, citrus zest, and floral, piney hops. Drinking it reveals hints of wet grass, lemon zest, grapefruit, light malts, and a kick of super dank, piney, pleasingly bitter hops throughout.
Bottom Line:
This is the epitome of a dank, piney, West Coat IPA that showcases everything a giant pile of hops can bring to a beer.
1) La Cumbre Elevated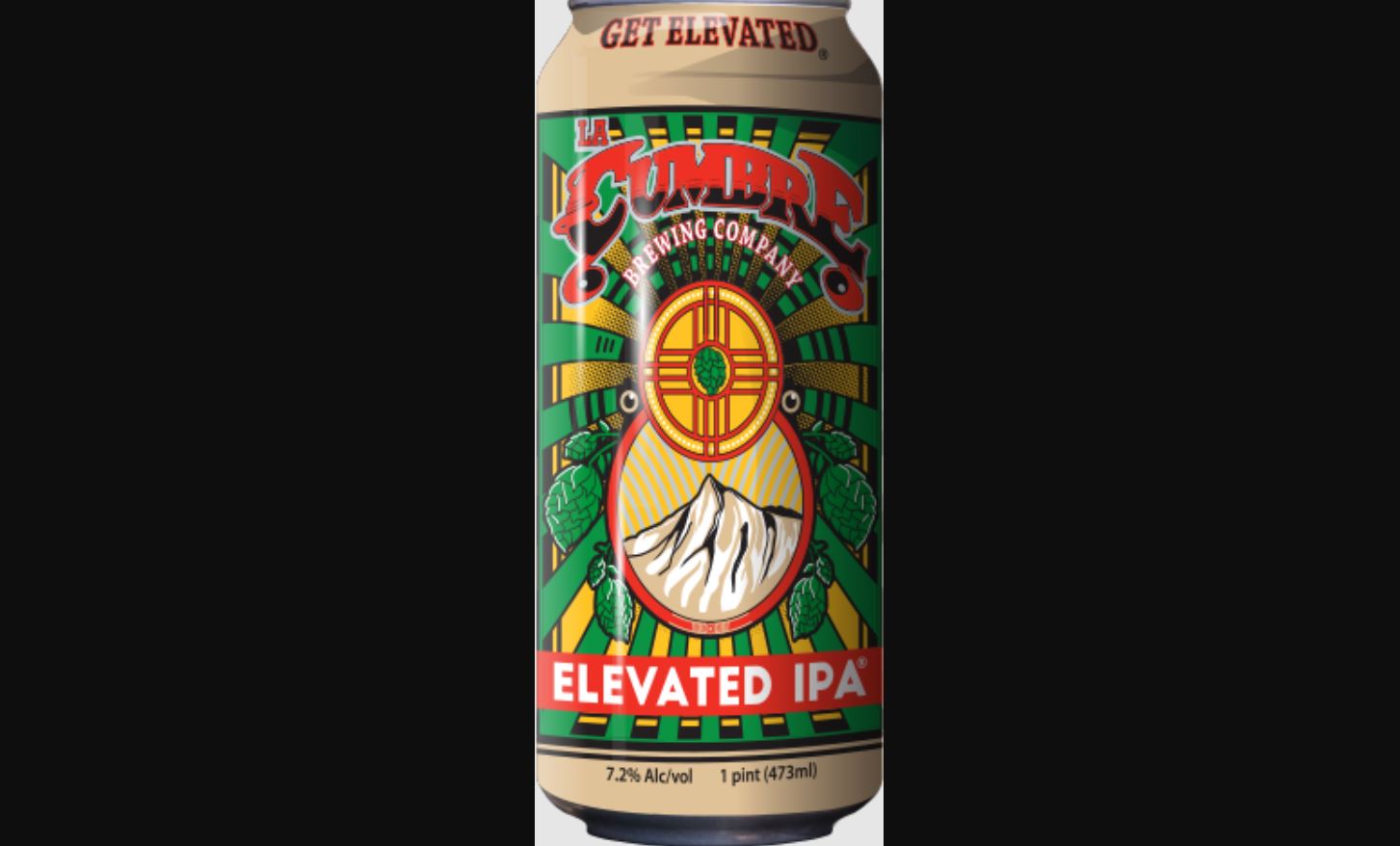 ABV: 7.2%
Average Price: $10.50 for a four-pack of 16-ounce cans
The Beer:
There's a good chance that when you think of West Coast-style IPAs you don't think of New Mexico. The folks at La Cumbre are hoping to change that with their Elevated IPA. Brewed with Hallertauer Herkules (CO2 extract), CTZ, Centennial, Chinook, Simcoe, Mosaic, Citra, Nelson Sauvin, it almost feels like they just threw every hop into the brew kettle.
Tasting Notes:
Spruce tips, tangerine, caramel malts, citrus zest, this beer's nose makes you want to take a sip. If you do, you'll be treated to flavors of orange peels, toffee, ripe grapefruit, tangerine, slight tropical fruit notes, but mostly dank, resinous, bitter, flavorful hops.
Bottom Line:
This beer has a malt presence, but it doesn't take away from the overall bitter, piney, resinous, and supremely dank flavor that makes this beer memorable.