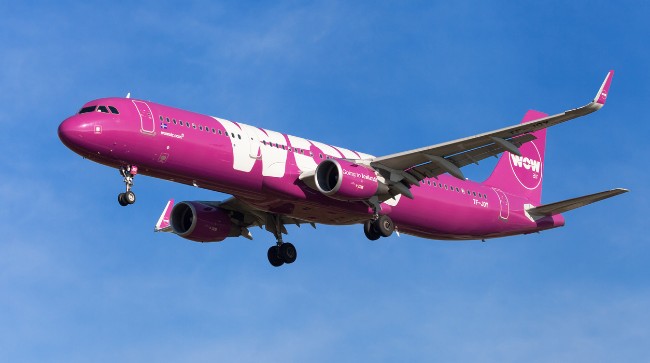 It's been a volatile month for air travel. It started with disasters centered around Boeing's 737 MAX 8 planes, which led to the whole line of planes getting grounded. Today, the airline industry took another massive hit when WOW Air — an Icelandic budget airline — announced the cessation of all operations without warning. The move has likely stranded thousands of passengers across North America, Iceland, and Europe.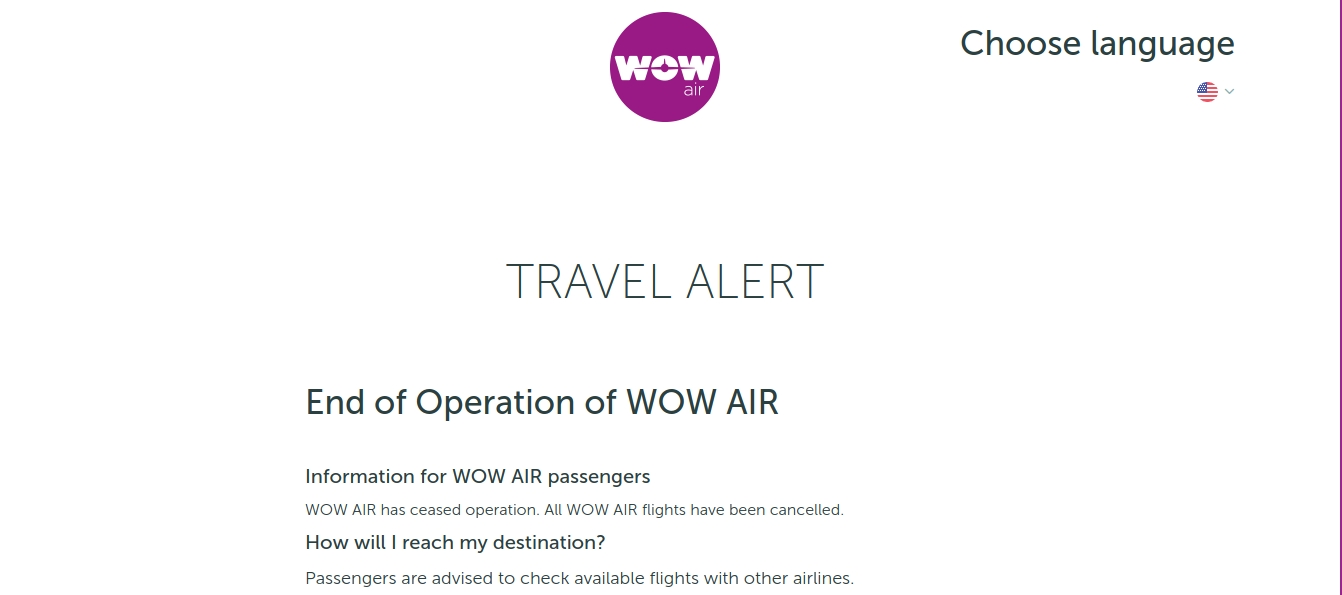 This is a pretty big blow for budget-minded travelers who rely on airlines like WOW Air to travel between North America and Europe. The budget carrier ran flights between 26 destinations, carrying nearly two million passengers yearly. It's also a blow to the Icelandic tourism industry, as WOW brought thousands of new visitors to the tiny island nation each year, many of them doing "stopovers" as they traveled to an from Europe and the U.S. on the airline.
Long story short, WOW Air failed to get investments from both Icelandair and a budget airline investment group, Indigo Partners, and could no longer operate its services. Flights started getting canceled on March 25th and, today, all services were stopped cold.
https://twitter.com/miNOMBRE_esNITA/status/1111130367828750336
So, what do you do if you're either a) stranded on a connection in Reykjavik right now or b) have a ticket already booked with WOWair? Here's a breakdown of your rights.
If you're stranded, you have to contact other airlines and book a new ticket at your own expense. Sorry. Ask for a "RESCUE FARE." These are reduced rate airfares that third-party airlines often offer stranded passengers in this exact situation.
If you bought travel insurance or travel protection, it's time to use it. Travel insurance will provide you with real-time assistance to help you rebook and reroute.
If you paid with a credit card, call your credit card company. Sometimes credit card companies will issue a refund.
If you bought your ticket through an EU travel agent as part of a package tour, contact that travel agent. You're entitled to a refund or rebooking under the Package Travel Directive.
If you bought travel insurance or travel protection when you purchased your ticket (and haven't flown yet), you are entitled to compensation through that service.
Your last option is to file a claim with WOWair for compensation. However, if bankruptcy is declared, you'll need to file that claim with whichever entity is administrating that filing. This is in accordance with the European Air Passenger Rights but it may take a long time to clear any compensation.
This isn't the first time we've seen a budget airline collapse. Primera Air went through the same thing back in October of last year. And, likely, this will not be the last time we see it either.
The best advice we can give is to know your rights, always purchase travel insurance/protection, and be nice — especially to any third-party airlines trying to get you home or to your destination.