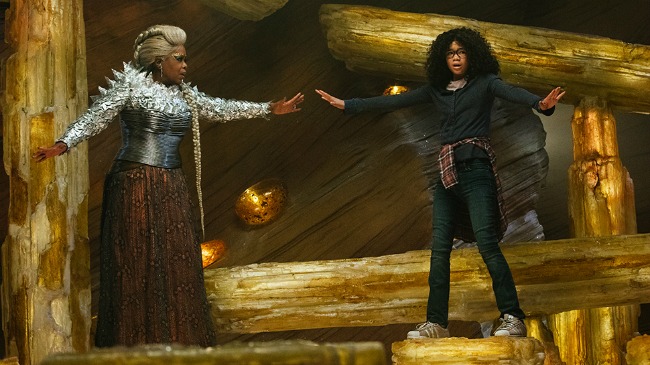 Say what you will about the rest of 2018, at the very least there are excellent blockbusters being made that are fronted by people of color. Plenty of ink has been poured about the importance of representation and what it means to see yourself reflected in the media that you consume, particularly for kids. While many worked to ensure that undepriveleged children had the opportunity to see Black Panther in theaters, AMC is taking it to the next level for the upcoming Disney epic, A Wrinkle In Time.
The theater chain is partnering with Color of Change to launch "Give a Child the Universe," a campaign that encourages people to purchase and donate tickets so that children and families in need can attend free matinee showings of A Wrinkle In Time on its release date, March 9. Color of Change executive director Rashad Robinson released a statement saying:
"Color of Change believes in the power of images and supports those working to change the rules in Hollywood so that inclusive, empathetic and human portrayals of Black people and people of color are prominent on the screen. From Selma to now A Wrinkle In Time, Ava DuVernay has set out to change the rules in Hollywood for people of color and women. By casting a black teenage actress Storm Reid as the heroine at the center of this story, the filmmakers and the studio send a powerful message to millions of young people who will see someone like them embracing their individuality and strength to save the world. We are pleased to partner with AMC to ensure that as many young people as possible, regardless of economic and financial hardships, can see this groundbreaking film."
In a time when it seems that more bad things happen than good, it's nice to see communities work together to take care of their own. Everyone deserves to have Oprah urge them to be a warrior. You can donate or learn more about the initiative at GiveAChildTheUniverse.com.
(Via Entertainemnt Weekly)