Marvel's Ant-Man and the Wasp took care of business over the weekend at the box office. I predicted last week that there would be no more $100 million openings this summer, but if any movie could do it, it would be the Ant-Man sequel (or the next Mission Impossible movie). Ant-Man and the Wasp fell short of that mark, but with $76 million, it came right in line with expectations and seriously improved upon the opening weekend of the original ($57 million). Alas, it does remain the lowest grossing MCU sequel to date. Reviews were also marginally better for Ant-Man and the Wasp (86 percent) than for Ant-Man (82 percent), although The Wasp failed to notch another A Cinemascore for the MCU (it received an A-).
The improved box office probably has to do with the increased interest in the MCU in general. Ant-Man came off the disappointing Avengers: Age of Ultron, while Ant-Man and the Wasp is the first film to follow the mega-hits Black Panther and Avengers: Infinity War. It also, with a certain post-credits scene, played right into Infinity War. With one film under its belt, Ant-Man also has additional brand recognition, although the demographics for both films stayed relatively the same. I am surprised that 62 percent of its audience was over the age of 25, given how genuinely kid-friendly the Ant-Man movies are.
Ant-Man and the Wasp might have had a better shot at a bigger box office if not for two other films, which are still taking a huge chunk out of the box office. In its fourth week, Incredibles 2 jumped back over Jurassic World: The Fallen Kingdom in its third weekend of release, although both films scored similar numbers at $31.9 million and $31.3 million respectively. Incredibles 2 has now crossed the $500 million mark and become the highest-grossing animated film of all time domestically. Jurassic World, with $336 million domestic, has now crossed the $1 billion mark worldwide.

Jason Blum's The First Purge, a prequel to The Purge series, came right in at expectations by landing $31 million in its first five days of release ($18 million over the three-day weekend). Reviews were generally in line with the past two movies (in the lower 50s on Rotten Tomatoes), but with only a $13 million price tag, Blumhouse is already turning a profit on the film.
Holdovers filled the remaining slots in the top 10. Sicario: Day Of The Soldado took a 58 percent drop in its second weekend. With an additional $7.9 million, it's now made back its $35 million production budget. Uncle Drew, the subject of a few interesting think pieces this week, is holding its own. It earned $6.6 million to bring its total to $29 million, which isn't bad for an $18 million advertisement for Pepsi (which co-produced the film) based on YouTube character turned advertising campaign.
Ocean's 8 continues to kick along, too. It added $5.8 million in its 5th week to cross the $127 million mark. Tag added $3.2 million and has nearly earned $50 million now ($48.4 million, to be precise). With $2.6 million, the Fred Rogers' documentary, Won't You…Neighbor? has earned $12.4 million and has surpassed RBG ($11.9 million) as the highest grossing doc of the year. Deadpool 2 closes out the top ten in its eighth week with $1.8 million and $314 million overall.

At the specialty box office, Sorry to Bother You is a huge hit, earning over $700,000 in only 16 theaters, good for the fifth best per theater average of 2018. The film is receiving glowing reviews (94 percent on Rotten Tomatoes) and will roll out nationwide next week. Roadside Attractions' Whitney Houston documentary, Whitney, also fared modestly well, earning $1.2 million at 452 locations. With an A Cinemascore and a 90 percent on Rotten Tomatoes, it should also continue to play well in the coming weeks.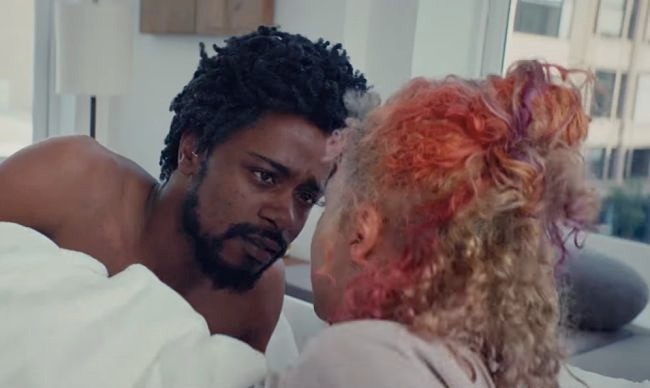 Next week should be an interesting one. Hotel Transylvania 3: Summer Vacation should perform well even with Incredibles 2 still in theaters (expect a $40-$45 million first weekend take). The wildcard may be Dwayne Johnson's Skyscraper. The Rock is good for a $40 million opening, but if reviews and word of mouth are solid for the Rawson Marshall Thurber film, it could go as high as $60 million. Either would be remarkable for a rare original movie during the summer season.
Source: Deadline, Box Office Mojo