2. Eternal Sunshine of the Spotless Mind (2004)
Run Time: 108 min | IMDb: 8.3/10
Jim Carrey and Kate Winslet star in this sci-fi romance about a couple reliving their romance following a painful break-up. The movie stars Winslet as the free-spirited Clementine, who decides to have her memories of a past relationship with beau Joel (Carrey) erased. Once Joel learns of this, he too decides to erase their time together, and the film is a reverse narrative of their love story, charting their break-up and all the things that led up to it. It's a quirky romance, one that ends on a hopeful note and has just enough futuristic tech to feel worthy of the genre.
3. Cloud Atlas (2012)
Run Time: 172 min | IMDb: 7.5/10
This time-jumping, world-hopping masterpiece from the Wachowskis never got the recognition it deserved when it premiered nearly a decade ago. Audiences and critics alike found it difficult to understand and it does take a keen eye to keep track of the many plot threads and character arc woven through space and time in this thing. Tom Hanks, Halle Berry, and a slew of other A-listers star in a story that attempts to draw connections over centuries, showing how one person's actions can have a ripple effect on the universe. There's plenty of fantasy elements to keep you interested and, if you can keep up, the film just might provide an even deeper philosophical discovery.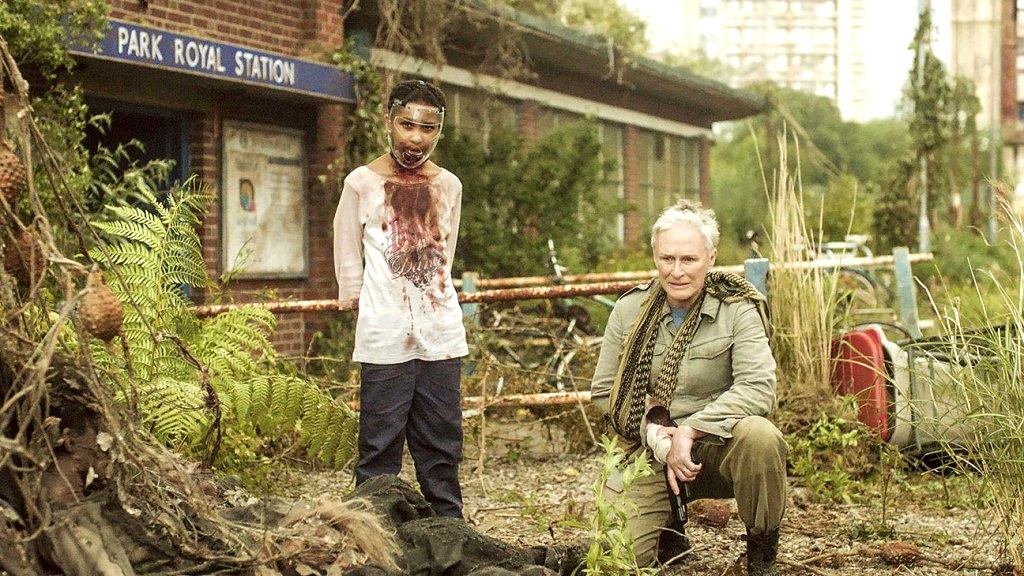 4. The Girl With All The Gifts (2016)
Run Time: 111 min | IMDb: 6.6/10
Despite a cast that includes Gemma Arterton, Paddy Considine, and Glenn Close, this unusual, post-apocalyptic film got a bit overlooked during its brief theatrical release. It's best enjoyed without knowing too much of the plot. Suffice it to say that Melanie (Sennia Nanua), the girl of the title, isn't quite what she seems, and there's a reason that she, and others her age, are kept in a secure military facility. But the best trick of the film, thanks in large part to Nanua's winning performance, is the way its innovations go beyond just putting twists on a familiar genre and, instead, making us question where our sympathies ought to lie.
5.

District

9

(2009)
Run Time: 112 min | IMDb: 7.9/10
Neill Blomkamp's inventive sci-fi alternate reality utilizes the found-footage style of filmmaking to thrilling effect in District 9. After an alien spaceship parks itself over parts of South Africa, the world's governments decide to put the sick occupants found onboard in an internment camp called District 9. Years later, having used up all their resources and suffered through secret experiments, the aliens are outcast by society, seen as lawbreakers and scum by society. When a company is contracted to relocate the aliens to a new camp, one of its members is infected with alien DNA, setting off a string of events that end up touching on heavier themes of xenophobia, segregation, and the state of humanity as a whole.