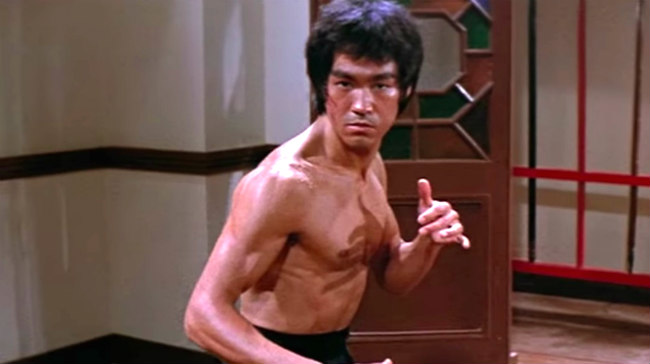 If Quentin Taratino's Once Upon a Time in Hollywood was a music festival poster, the headliners would be Leonardo DiCaprio, Brad Pitt, and Margot Robbie (as Sharon Tate). But the rest of the bill isn't too shabby, either. The ensemble is rounded out by, among others, Al Pacino, Timothy Olyphant, Burt Reynolds, Damian Lewis, Dakota Fanning, Scoot McNairy, Kurt Russell, Tim Roth, and Mike Moh, who was cast as martial arts legend Bruce Lee.
Moh, who played Ryu in Street Fighter: Assassin's Fist and has appeared on True Blood and Empire, is a self-proclaimed "actor, martial artist, family man," and a huge Bruce Lee fan. According to IndieWire, he "recorded his own video tribute to Lee and posted it online in July 2015. The video, featuring Moh performing some of Lee's most iconic stunts and martial arts moves, was made in honor of the 42nd anniversary of Lee's death." In the description for the video (which is soundtracked to Explosions In the Sky, automatically making it great), he called the Enter the Dragon star the "best martial artist to have ever lived."
And now he gets to play him. Life is cool sometimes.
Once Upon a Time in Hollywood — which follows the has-been star of a television Western (DiCaprio) and his stunt double (Pitt) living in Los Angeles in the late-1960s — is scheduled for a July 26, 2019 release.
(Via IndieWire)