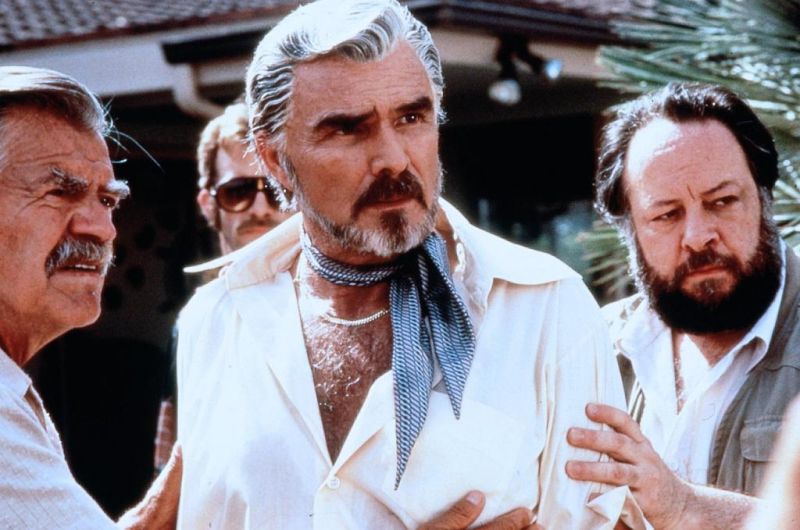 It sounded like the perfect comeback: This summer, Burt Reynolds was cast in a key role in Quentin Tarantino's next film, Once Upon a Time in Hollywood. It was one of the things the filmmaker seemed to like doing the most: Take a legend who's fallen by the wayside, given him or her a splashy revival role and watch as the public once again pays them the attention they deserve.
Tragically, Reynolds has passed away, and according to The Hollywood Reporter, it happened before he was able to stand before Tarantino's lens. He was 82, and he left behind him a rich and endless body of work.
Reynolds was set to play George Spahn, owner of the ranch that wound up beset-upon by members of the "Manson Clan." Tarantino's film will dive into 1969 Hollywood, depicting not only the murders committed by Charles Manson's followers, but also figures on the periphery of the action, including a washed-up actor played by Leonardo DiCaprio and a stunt man played by Brad Pitt. The ever-growing all-star cast also includes Margot Robbie as Sharon Tate and many, many more.
Reynolds was arguably the biggest movie star of the 1970s, but his fame began to wane in the 1980s, when the types of movies he made — a good deal of them aw-shucks Southern-fried entertainments like the first two Smokey and the Bandit entries — lost favor at the box office. By the late '90s, the man whose films once made Star Wars money was doing direct-to-video fare.
Then, in 1997, Paul Thomas Anderson cast Reynolds as Jack Horner, a soulful '70s porn filmmaker, in Boogie Nights. He found himself with his first Oscar nomination, and a revived career. (Reynolds also infamously fired his agent after he wrapped the picture, furious he'd been coaxed to do a movie about porn. The actor re-hired him after the movie got raves.)
Still, it's a tough business, and Reynolds' newfound fame didn't last long, yielding only the occasional moment back in the spotlight. (It's just his voice, but he's as magnetic on the Reynolds-centric episode of Archer as he was when he was live-action.) That the actor would have likely seen another comeback, another wave of adulation and reappraisal, would have surely made him whip out that iconic laugh.
(Via THR)