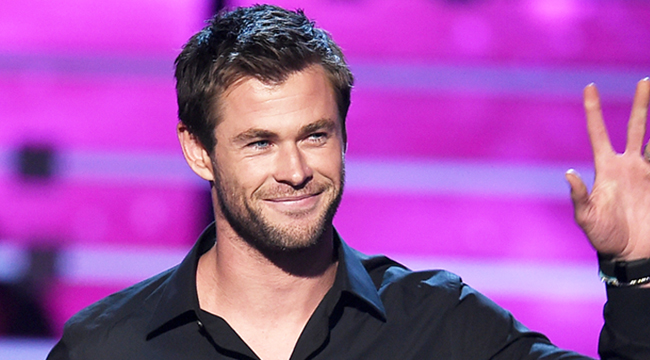 Chris Hemsworth may have recently walked away from the fourth Star Trek film, but as you might expect, the guy who plays Thor in some of the biggest blockbusters in history isn't going to have a whole lot of trouble finding steady work. And neither are the creative teams behind some of those Marvel Cinematic Universe flicks!
According to the Hollywood Reporter, Hemsworth has signed on to star in Dhaka, an action thriller currently set to be distributed by Netflix. The film is penned by Anthony and Joe Russo, who of course are the writer/director brothers behind Captain America: Winter Soldier, Captain America: Civil War, Avengers: Infinity War, and the upcoming fourth Avengers film.
The MCU connection doesn't end with the Russos and Hemsworth, either. Dhaka will be directed by Sam Hargrave, who is making his directorial debut after serving as a longtime stunt coordinator and the dedicated stunt double for Chris Evans in the MCU films. The Russos will also serve as producers for the film, which is about "a weary mercenary named Rake who is hired to save the son of a businessman." (That synopsis according to THR.)
So there you have it: Thor, starring in a movie written by the Infinity War team, directed by Captain America's stunt double. AND HE'S PLAYING A GUY NAMED "RAKE." Sign us up for this one yesterday.