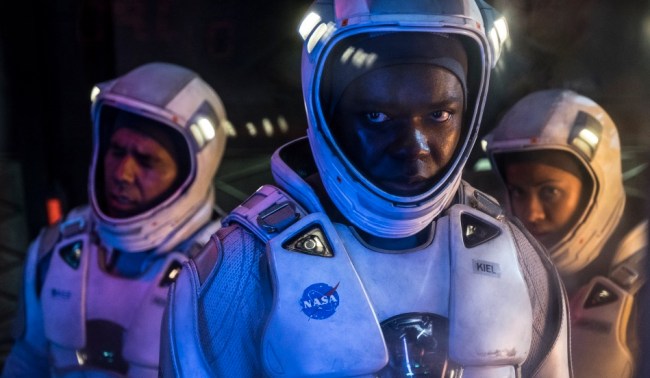 Most Super Bowl commercials aren't surprises anymore. They're often released online days, if not weeks, in advance, and there are frequent reports about which entertainment companies, like Disney, bought space to show off their upcoming films. But Netflix caught everyone off-guard during Super Bowl LII with a teaser for the new Cloverfield movie… that was premiering that night.
The Cloverfield Paradox wasn't as good as Cloverfield or 10 Cloverfield Lane, but based on informal evidence of the number of people who filed Letterboxd reviews by the next morning, it surely was a hit, right? Yes and no. The Nielsen numbers are in, and 2.8 million people watched the film in the first three days and five million after seven days. That's not bad, but 11 million people watched (the equally critically derided) Bright, Netflix's first attempt at a blockbuster, after three days; it's among Netflix's most-viewed original titles ever.
Per Nielsen, on Sunday, February 4, The Cloverfield Paradox drew an estimated total U.S. audience of about 786,000. Netflix typically has released original series and movies on Friday. (Via)
Netflix paid $50 million to Paramount for the rights to The Cloverfield Paradox, which isn't that high when you're shelling out $300 million for Ryan Murphy, but the streaming service still likely hoped for bigger numbers, though the service itself doesn't release numbers and has taken issue with Nielsen's methods in the past. Still, maybe it's not that surprising that the next Cloverfield film is coming out in theaters.
(Via Variety)